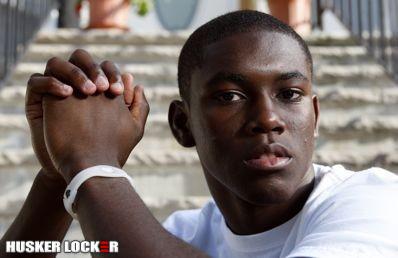 By Brandon Cavanaugh
As National Signing Day grows closer, we narrow the absent Big Board from ten prospects down to five. Who does Nebraska need, who do they want and who feels the love going both ways?
1. QB Devin Fuller – Do you know how many scholarship quarterbacks are on Nebraska's roster right now? Two. Assuming Tommy Armstrong signs, and that's as certain as you can get in recruiting, that's a big step in the right direction. Fuller's commitment would be huge in winning a recruiting battle, signing an amazing athlete and improving overall quarterback depth.
2. TE Brent Wilkerson – Committed to Penn State? At this point, he may as well be a free agent as Wilkerson's looking around and Nebraska's in the running. The Huskers have Kyler Reed and Ben Cotton, but both are juniors and there's no one proven behind them. Wilkerson's a hoss and could/should see playing time early.
3. DT Vincent Valentine – With the departure of Jared Crick, things are thin at Nebraska's interior defensive line. The good news is Chase Rome is improving, Baker Steinkuhler appears to have finally upped his game and a host of talented youth backs them up.
In Pelini's scheme, he needs a guy to occupy space. Enter Big Vince. There's been love back and forth, but Illinois and Florida made things complicated. In the end, I think he pulls the trigger and becomes a Husker.
4. CB Brandon Beaver – At this point, landing Beaver's an uphill battle. UCLA's been snagging kids left and right from around his area despite their record and Brent Venables represents Oklahoma's dog in this fight.
Corey Raymond's capable of bringing Beaver in, but his official visit was back in early October while he's taking two this month alone, one of those to see the Sooners. The Huskers need talented cornerbacks in a big way. They're in it just enough with Beaver for him to remain on this list…for now.
5. RB Imani Cross – Remember this past season when Rex Burkhead almost set the single-game carry record and then eventually broke it in another game shortly after? It's no secret that Burkhead will be the man next season and look for the now playable Mike Marrow to switch to fullback with Tyler Legate gone. Cross is a big, bruising back that could soften up the Big Ten's larger lines allowing for Burkhead to bash through and the speedier backups to break free.
Sleeper: DE Kache Palacio – Palacio's name came up recently, but he looks like a solid investment. Nebraska's pretty well stocked at defensive end this season with Cameron Meredith, Josh Williams, Joe Carter and others returning. Palacio's a guy that appears to have tremendous upside. See for yourself:
.
He appears worth an offer to me.
On Hold: OT Andrus Peat – Peat's been No. 1 on the Big Board since day one. Since he's announcing on Signing Day, there's not much point in repeating that he's one of, if not the, potential crown jewel of this class.
It seems like he's enjoying the process which is absolutely fine. In the end, I think he's a Husker thanks to his brother being here. It'd be costly for mom and dad to fly to two different destinations when they could just see both baby boys in Lincoln. If Nebraska does land Andrus, it's time to move on to Peat No. 3: Cassius.