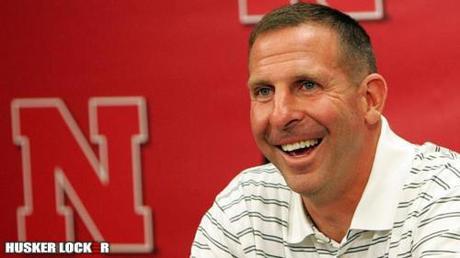 - Head coach Bo Pelini kicked off the football portion of the press conference by giving a lot of praise to the Badgers. However, he was quick to note that "Saturday is just the next game on the schedule."
- "I think he's called good games," Pelini said about Tim Beck's performance as offensive coordinator so far, "I have confidence in him. We share a lot of things philosophically."
- "Very sound fundamentally. Well coached. Kids understand what to do, how to do it. They don't try to recreate the wheel or anything. They do what they do and do it well," Pelini said about Wisconsin's team.
- He was asked about the atmosphere at Camp Randall: "It'll be a heck of an environment."
- Pelini on how the team needs to perform against Wisconsin to win: "I think we need to play better than we did last week."
- He also downplayed the historical aspect of the game. Was quick to note that history does not change the game on the field and the process his team has to go through to accomplish their goals.
- Pelini praised Alfonzo Dennard, "He's a good football player." He then made it clear that Dennard just needs to get back to where he was and it will take a little time.
- "Trust me, Brandon Kinnie is not lacking in confidence," Pelini said in response to a question about Kinnie's catches against Wyoming.
- He talked a little about quarterback Taylor Martinez going into Camp Randall: "Taylor's a lot more in control and much better football player than he was at this point last year."
- Brandon Kinnie was up next after Pelini and immediately shared how he is handling the week: "I'm honestly just chill."
- "Control what we can do. Do all the little things right and the big things will take care of themselves," Kinnie said about winning Saturday's game.
- He talked about motivation for the team: "If anybody doubts you as a person or as a team, it adds fuel to the fire. Of course I take it as an insult that they just say they can beat us. No respect. Take it, use it as motivation."
- "We just got to play Nebraska football," Kinnie said about what it will take to win at Camp Randall.
- Kinnie was quick to say that he does not point fingers for dropped catches and does not put blame back on Martinez: "I'm a receiver. My job is to catch the ball."
- When asked about leadership, Kinnie was made it clear he is very much up the challenge and that the coaches believe he is too: "I've earned the right to be a leader on this team."
- Rex Burkhead spoke about Camp Randall and the excitement surrounding the Wisconsin game: "We don't want to get caught up in all that. We just want to focus on ourselves."
- "This is a different chapter in Nebraska football," Burkhead said about how the team is playing.
- "It's going to be a challenge. Going to have to come ready to play," Burkhead said. "We're just taking it like any other game. We want to win."
- P.J. Smith stated, "They're really good. They take care of business. They pound the ball."
- "We've got something to prove, period. Not just against Wisconsin," Smith said. "We could care less if they picked us to win or not."
- Austin Cassidy chimed in on the "blackout" at Camp Randall: "I'm just excited to go to Madison. I don't care what the fans wear."
- Cassidy on Dennard: "If I was a wide receiver, I would be nervous going against him."
- Taylor Martinez was last up at the press conference. He spoke mostly on Wisconsin and his expectations: "That they're 4-0 and that they're a good team."
- "A hit is a hit. They all feel the same," Martinez said. "Football is football."
- Martinez ended the press conferences by saying: "We're ready to shock the world."