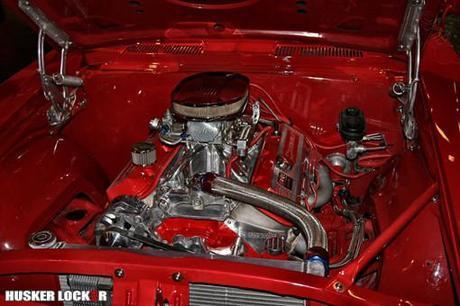 By Brandon Cavanaugh
In a conference known for its blue collar approach to football, newcomers have to quickly find a way to stand out or they'll be left in the dust. Nebraska and the Big Ten are the perfect pair with their passion for punishing personnel. However, the Cornhuskers have an element that Bo Pelini will use to introduce a unique brand of football to the nation's oldest conference – speed.
Rich Rodriguez toyed with this concept at Michigan and the experiment failed, but Pelini and his offensive staff appear to be tinkering with the same vials and beakers. They saw something in Taylor Martinez last year. He has the potential to give even the best defensive coordinator fits. Pelini trying to outfox his own scheme is an idea so crazy that it just might work.
2010 showed what can be done with athletes like Martinez, but once defenses got into his head and forced him to second guess himself, Nebraska was nullified offensively. The difference between last season and this is that while Martinez did have Roy Helu, Jr. to offer another weapon, the duo simply wasn't enough. Give Taylor a seasoned Rex Burkhead, a jaw-dropping athlete like Jamal Turner, speedsters like Kenny Bell and Kyler Reed and now you have an offense that can cause premature balding.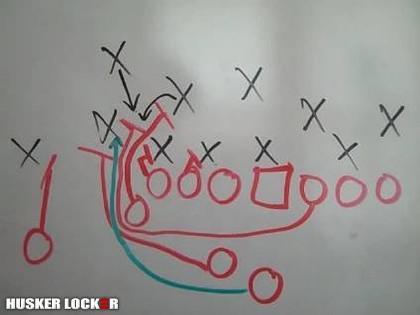 Offensive coordinator Tim Beck has the opportunity to create a monster. Rodriguez's ideas weren't all bad. Former Ohio State head coach Jim Tressel knew that you have to use a threat like Terrelle Pryor in sync with the well-known Buckeye run game. The Cornhuskers aren't going to be mistaken for an SEC team any time soon and predominant spread formations like those used in the Big 12 aren't going to be what the Big Ten has to stop. Nebraska just has to be one step faster than the opposition.
Pelini knows what speed can add to the game of football. His defenses revolve around getting to the football. His LSU charges swarmed to a national championship and those same concepts could net Nebraska a Big Ten championship if not more. Running back Justin Vincent and wide receivers Skyler Green, Michael Clayton and Devery Henderson accounted for over 63 percent of the Tigers' title-winning offensive output with 4,628 total yards. Pelini's defense was suffocating as usual holding opponents to 11 points per game.
He's had national championship-caliber defenses while at Nebraska. A functioning offense in 2009 would've had the Cornhuskers legitimately eyeballing the BCS National Championship trophy. If Beck can work the same magic that he did at Kansas in 2007 and Pelini churns out his typical defenses year after year, the best that the Big Ten will be able to hope for is to be nipping at the Huskers' heels.
Follow us on Twitter: @huskerlocker
Like us on Facebook: Official Husker Locker Page

Permanent Link to this Blog Post