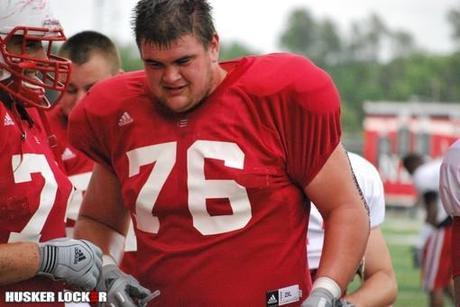 By Brandon Cavanaugh
One of the hottest topics of the offseason, next to Taylor Martinez's health and how many records Jamal Turner will break, has been Tim Beck's offense. Some speculate there will be a return to a power run/option game, while others point to Beck's 2007 passing extravaganza during his stint as a member of the Kansas Jayhawks' coaching staff. His hand appears to have been tipped by examining unorthodox tea leaves: The weight of Nebraska's offensive linemen.
According to Huskers.com, the 2010 Cornhusker earth-movers averaged slightly less than 306 pounds per lineman. Thanks to these behemoths, Nebraska was 84 yards away from having three players rush for over 1,000 yards. This fall, the Huskers have dropped to an average of 292 pounds per lineman.
Sure, it could simply be strength and conditioning coach James Dobson continuing to excel at his job, but let's examine this trend a bit deeper. The two teams best suited for comparison to the key elements of Beck's offensive personnel are fellow Big Ten member Wisconsin and, in an interesting twist, Nevada of the Western Athletic Conference.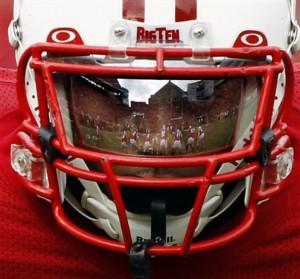 During Bret Bielema's tenure, the foundation of Wisconsin's offensive production has been a power running game. Wisky's 2010 offensive line averaged over 318 pounds per player according to the school's official web site. That particular squad was a mere four yards shy of having three running backs eclipse the 1,000-yard mark last season.
Thanks to their pound-the-rock mentality, the Badgers tallied 3,194 yards rushing (5.5 YPC) and 48 touchdowns on the ground with quarterback Scott Tolzein actually subtracting 30 yards from the net result.
Nevada has a tendency to run primarily out of the Pistol formation, which was developed by current head coach Chris Ault. The system moves the quarterback from the standard seven-yard shotgun distance behind the center to four. This allows him time to read defenses and properly react as if he were still in the shotgun formation.
Last year, current San Francisco 49ers quarterback Colin Keapernick thrived in this environment due to a Nevada's combination of option, a power run game, and an efficient passing attack. He would go on to rush for 1,206 yards (7.0 YPC) while running back Vai Taua racked up 1,610 yards (5.7 YPC). The Wolfpack's ground game was able to churn out 4,091 yards (6.1 YPC) and an impressive 52 touchdowns.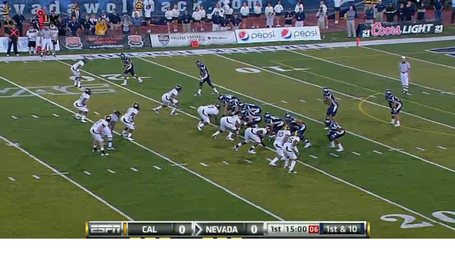 Nevada was actually able to out-perform Wisconsin and, while their numbers were largely earned against weaker opponents, their offensive line shows why they were so successful. The 2010 Wolfpack linemen averaged 291 pounds according to CNNSI.com; a difference of 27 pounds per lineman from the Badgers. This isn't coincidence, nor is it simply a case of Wisconsin getting better talent. It's by design.
Ault's concept requires linemen to not only be able to truck downfield, but also to be able to move across the field laterally to accommodate various option plays. This demands not only reliable depth, but more importantly, linemen with serious stamina. The weight of Nebraska's offensive line looks to be at an ideal point to mesh the ideas of Wisconsin's punishing power attack and Nevada's multi-pronged assault.
The X-factor for Nebraska is how efficient Taylor Martinez or any other quarterback can be with the passing game. In 2010, Wisconsin had three players with 300-plus yards receiving, three with touchdowns or more and one with five. Nevada had five players pass the 300-yard mark and four with three or more including two with five. The common thread: Effective passing games to compliment the run.
If Martinez is in sync with his wide receivers, Nebraska can unveil an offense that has enough speed, misdirection and power to keep opponents guessing all year long.
Follow us on Twitter: @huskerlocker
Like us on Facebook: Official Husker Locker Page

Permanent Link to this Blog Post