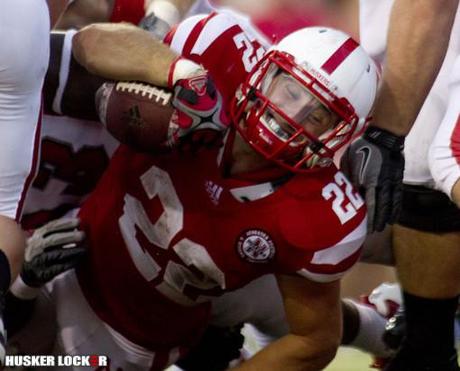 "No passion so effectually robs the mind of all its powers of acting and reasoning as fear." - Edmund Burke
Fear. Scanning the Nebraska football message boards this week, posters are wallowing in it. This seems strange since the team, their team, is undefeated, ranked in the top ten and led by a man that an entire state lobbied for not once, but twice. Yet fear has taken hold of Husker Nation in advance of Nebraska's first ever conference game as a member of the Big Ten, but why?
To explore this question, I reached out to a handful of friends, die hard Husker fans all, to take their figurative temperature about Saturday's contest against Wisconsin. Perhaps not surprisingly, most of them admitted to having some concerns.
"The last couple of nights, my usual 3 AM bout of 'what are you doing with your life?' sleeplessness has been preempted by nightmares set inside Camp Randall." says Todd Munson.
His dread appears to be strictly a nocturnal affair. "By the time the sun starts to come up, my confidence begins to rise and when I finally stumble out of bed, I walk with a bit of swagger knowing that it's one day closer to the day the Badgers have to play Nebraska."
This seems to be the norm with the men in my very unscientific survey. "(Last) Saturday, I was pretty much on the boat with the idea the game in Madison could be ugly. Then the week started. For some inexplicable reason, over the past couple of days, I have developed hope." Rory Zutavern says.
One interviewee who asked to remain anonymous had a similar reaction. "After Wyoming, I was at first like, "Wow! We are not going to be ready," but after I really thought about it, I think we are going to be ready."
The ladies, on the other hand, have yet to get on board the hope float. "Nervous as hell, my friend. We're on shaky ground." Mikeena Thompson offers. Her concerns were echoed by Tricia Van Diest. "I'm cautiously optimistic. I haven't given up all hope, as it seems others have, but my prediction is a loss for my beloved Huskers."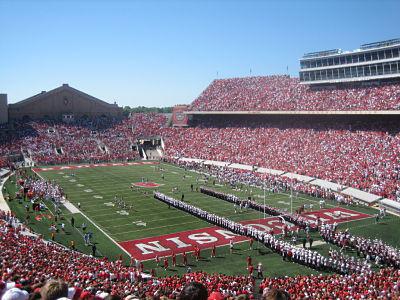 "Fear is the path to the Dark Side. Fear leads to anger, anger leads to hate, hate leads to suffering." - Yoda, The Phantom Menace
The little green Jedi master was onto something. Remember what it was like to be a Husker fan in the 1990's? Every weekend was a name your score affair for the Big Red. They feared no team and the fan base adopted the same swagger.
Then Tom Osborne retired. This clearly affected the psyche of most fans. He left for Washington D.C. and took that aura of invincibility with him. What confidence remained after Frank Solich's tenure was completely destroyed by the coach who shall not be named.
This is where Yoda's words of wisdom come into play. While "fear" may not be the right word to describe fans' feelings about the coach who shall not be named, it does speak to how they felt about what was happening to their storied program. Naturally, when their suspicions were proven over time, this fear did turn to anger.
I won't belabor the point but there was plenty of hate and suffering in our great state in the fall of 2007. Since that time, the Huskers' fortunes have changed. They are back among the nation's best. They have regained much of what was lost, but even with all of the recent success, there is doubt. After all, 2007 wasn't that long ago. What's most evident this week isn't a fear of Wisconsin, but the fear of not measuring up, the fear of losing what has been gained and what is at stake.
"While this game isn't necessarily on par with a championship game, it definitely has tones to be a historic game. First Big Ten game ever. First time at Camp Randall." says Aaron Palmer. Those things matter because fans recognize the significance. They also recognize what could happen to the team's reputation if the opportunity isn't seized.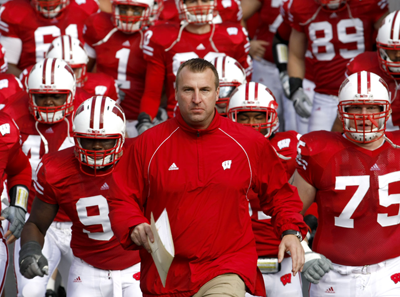 "Fear is the enemy of logic." - Frank Sinatra
Ultimately, much of the worry may be overblown. "A lot of the dread heading into Madison has been media and message board driven. The players definitely aren't intimidated," says Munson. It's a thought shared by Stephen Brindley. "Pretty much everyone doubts the Huskers chances. I think that the Blackshirts will have a huge statement this weekend and shut down Russell Wilson."
They aren't the only ones that are dismissive of the doom and gloom types. "In the Pelinis I trust! When you think Nebraska should have no shot, Bo and Carl dial up a defensive game plan that keeps the game close. If they do that again, I truly believe we have a shot in Badger land." says Steve Spriester.
Maybe the worry and woe garner our attention because they are fairly out of place in the Big Red Nation. When pressed, most fans, like Derek Hernandez, can see a way to victory. "I think (Brett) Maher and our special teams will be the difference and we win a wild one 33-30. Then we'll have this conversation again two months later."
Two months later?
Oh yeah, the Big Ten Championship game in Indianapolis. Suddenly I'm worried again.
Follow Brett on Twitter: @BigRedinTejas
Follow Husker Locker on Twitter: @huskerlocker
Like us on Facebook: Official Husker Locker Page

Permanent Link to this Blog Post