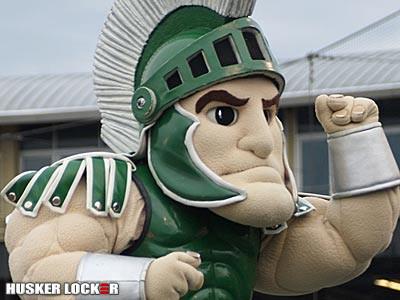 By James Stevenson
Nebraska faces Michigan State this Saturday in what has become a must-win game for the Huskers against a Legends Division foe. All of the Big Red's goals hang in the balance as the Spartans visit Lincoln.
The team's three goals for each season are simple and unchanging. The first is to win the Legends Division. This gives Nebraska a shot at goal number two - Winning the Big Ten Championship. That gives way to the goal of winning the BCS National Championship Game, which almost certainly requires Nebraska to win its conference and have a near-perfect, if not flawless record.
It's surprising then, that during Monday's press conference, sophomore quarterback Taylor Martinez said, "We just have to take each game one at a time. It doesn't matter if we lose this game. Michigan State might lose to someone else. This doesn't have to be a key game for us."
Perhaps this is just coach-speak coming out incorrectly. Head Coach Bo Pelini told the press that "(the team) knows what's at stake." While Pelini never likes to hype games up, and sticks to his guns about no game being different from another, this one certainly is.
The idea of a "key game" is overused in sports. At various points, commentators and fans called both Nebraska's game against Wisconsin and Ohio State "must-win" games. While both were important to team goals and prestige, neither game would've ended Nebraska's chance to claim its division, an essential part to attending the Big Ten Championship Game
.
With all due respect to Martinez, it does matter if Nebraska loses this game. A loss to Michigan State would not only end what very slim national title hopes the Cornhuskers have, but it would also effectively end Nebraska's chances to claim the Legends division and thusly, the conference championship.
A Michigan State win would push the Spartans' conference record to 4-0, and give Mark Dantonio's team a two-game lead along with a critical head-to-head tiebreaker. Furthermore, MSU has already battled through the heavy part of their conference schedule: Ohio State, Michigan, and Wisconsin.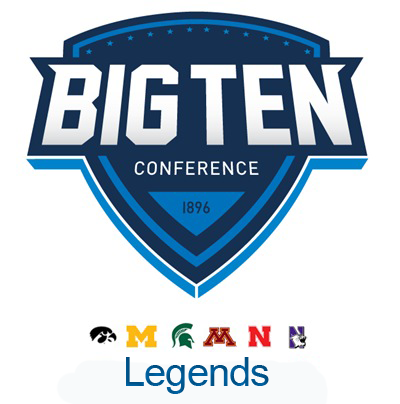 Sparty's final four games after Nebraska feature Minnesota, Iowa, Indiana, and Northwestern. They'd certainly be favored in at least two of those games, if not all four.
Simply put, there is almost no way the Huskers could claim the division over the Michigan State unless the Spartans suffer a major meltdown against one or both of the Big Ten's bottom-feeders. This leaves the only conceivable path to the championship game via a three-way tie with Michigan State and Iowa with all teams having 6-2 conference records.
For this strategy to be beneficial to Bo Pelini's boys, Nebraska would need to win out and need Michigan State to lose two more games, including one to Iowa. The Huskers would then need Iowa to win out until losing the Heroes Game in Lincoln on Black Friday. That would generate a three-way tie at the top of the Legends Division standings.
The teams would be tied in all various tiebreakers, ultimately requiring the use of BCS rankings to break the tie. Nebraska will have won four straight and have the longest amount of time since its last loss, giving the Huskers a reasonable shot at being the highest ranked team in amongst the three.
Unless the Huskers are willing to let Iowa and Michigan State control their destiny, it's critical that they win on Saturday. With a win, Nebraska will have the inside track to the Legends Division. Despite the cliché, that makes this game the very definition of a key game.
The coaching staff should be pulling out all of the exotic blitzes, trick plays and wrinkles in their playbook. The Diamond formation should see extensive use. One would assume the short passes and screens used against Minnesota are in preparation for the attacking and blitzing defense of Sparta's Own.
If Nebraska loses, the Huskers will face a harsh reality that their goals for the season are likely unattainable, despite only losing to two Top 15 teams. With four regular season games remaining in the season, the Huskers would look to begin playing youth, building for 2012 and beyond.
At the beginning of this season, many Husker fans had Ohio State, Wisconsin and Michigan circled on the calendar as games that would make or break the Big Red. In the end, the team from East Lansing will be the one to define Nebraska's inaugural Big Ten season.
Follow James on Twitter: @JamesStevenson
Follow Husker Locker on Twitter: @huskerlocker
Like us on Facebook: Official Husker Locker Page

Permanent Link to this Blog Post