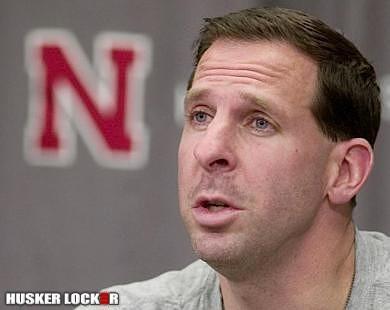 By Brian Towle
To: Bo Pelini
Head football coach, University of Nebraska
Dear Coach Pelini,
This is the year you've been waiting for. It symbolizes all that you played, became a graduate assistant and trudged through years as an assistant coach for. It's why you spent many years in Columbus, Ohio playing, practicing and going to class. This year will show why you toiled for nearly a decade under those like George Siefert, Pete Carroll and Mike Sherman in the NFL before returning to the college game under Frank Solich, Bob Stoops and Les Miles.
The pieces are there for a very long and prosperous period for the Nebraska football program. Memorial Stadium is growing yet again. There's the union with the Big Ten conference, the capture of two consecutive Big 12 north titles and optimism gained from having superb athletes on both sides of the ball.
You have three of the finest defensive talents in America, Coach. You've shown Nebraska fans that you have the ability to take a 3-star underachiever and turn him into an award-winning stud that strikes fear into NFL offenses while evoking the memories of his time in Lincoln in less than two years.
You, Mr. Pelini, also now have your man running the offense that you wanted. He has crafted a playbook allegedly both easy to read and execute. One that you have wanted ever since you said "yes" to Tom Osborne in a Baton Rouge airplane hangar before LSU's last national title.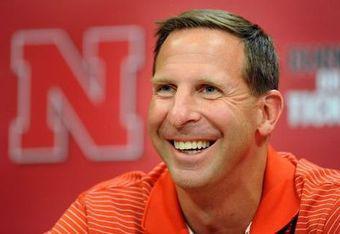 You have playmakers at all of your key positions, an offensive line that has three coaches devoted to it and a potential All-Everything quarterback on campus sizing you up before he makes a decision that 98 percent of Nebraska football fans think he's already made.
With all that said, this season's outcome falls completely on you. Whether successful or a failure, this program is finally all yours. The ship is ready to sail the way you want to navigate it. Now it's up to you to keep her together through a few perfect storms or sink faster than the Titanic did on that cold night in the North Atlantic.
It's assumed that your defense will step up like it has the last three-plus years. Those in Huskerland realize that there will be minor hiccups here and there, but overall the Blackshirts will hold up their end of the bargain. However, to win a conference and national championship, the whole team must step up.
The offense has to produce to make this season special. After three games last year, you couldn't get a Cornhusker fan to stop thinking about how to get tickets for Glendale or how an offense led by Taylor Martinez could ever struggle. Sure, there was South Dakota State. People uttered the words "letdown game" and the like thinking that the Washington victory a week prior took the wind out of the offense's sails. There should've been no close game against the Jackrabbits.
The offensive failure against Texas, the bad day of defense against Iowa State, the overall quagmire in College Station that made you lose your cool, that all falls on you, too. To be fair, there were some great performances and yes, that reflects on you as well.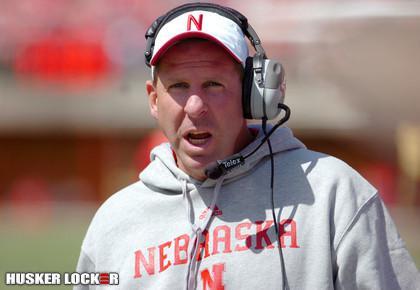 The blowout of Kansas State, the team victory against Missouri, the battle of attrition against Oklahoma State in Stillwater; those were victories that a Nebraska fan should be proud of. However, if you asked any fan, they would have traded one touchdown against Kansas State for one more against Oklahoma.
During the second half of the Big 12 Championship Game, you had something within your grasp for a second straight year that would have made the whole season worthwhile: a conference title. Unfortunately, no Big 12 Championship trophy came back to Lincoln because of how your team performed in the second half.
There's no one that disputes your coaching and motivational abilities. The fact that you transformed the Cosgrove Era defense from a dumpster fire into a repeat of your 2003 demolition crew was amazing enough. It speaks volumes when that effort is combined with your ability to get as much as you do out of every player on the defensive side of the ball.
It's time to make it all worthwhile to the whole team, though. The offense is just as essential and don't forget the special teams units. You have to replace the most accurate kicker in NCAA history and arguably one of the most popular players in Nebraska football lore. It's a job that no one doubts that you can accomplish as you've done quite a few amazing things during your tenure at Nebraska.
The excitement in Lincoln is ever-growing and it expands across to all who wear the Big Red's colors. There's good reason because this is an exciting, yet scary time for Husker Nation. This team has the ability, coaching, fan base, the expectations and story lines that ESPN headlines are made of. It's time to put everything together and lead these Cornhuskers to back to prominence.
Bo Pelini, that falls on you.
Follow Brian on Twitter: @btbowling
Follow Husker Locker on Twitter: @huskerlocker
Like us on Facebook: Official Husker Locker Page

Permanent Link to this Blog Post