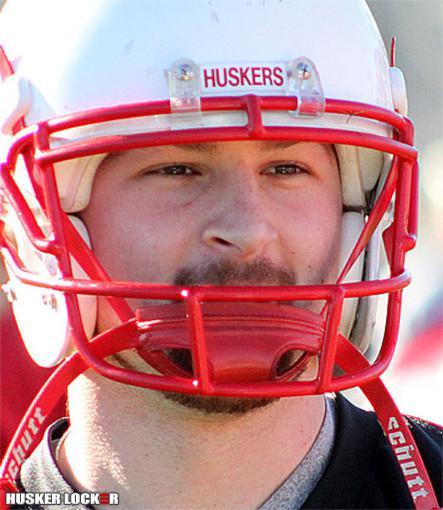 By Erin Sorensen
It may surprise some fans to learn that Adi Kunalic has never been just a fan sitting in a seat at Memorial Stadium. Growing up in Fort Worth, Texas, he'd never been to a Nebraska football game until he set foot on campus in 2007. The former Nebraska kicker is ready to make the transition from player to spectator. During the 2011 season, Kunalic plans to be a fan in the crowd, taking in Memorial Stadium from an entirely new perspective.
These days, the recent Nebraska graduate is beginning some exciting new endeavors. In August of 2010, Kunalic co-founded Hurrdat Social Media, a social media marketing company in Lincoln, serving as COO with fellow football alum and company CEO Blake Lawrence. The new business has kept him and Lawrence active to put it mildly. "We've been really, really blessed with the opportunities we've had and are expanding every day," Kunalic said.
Not everything has changed for him, though. His focus on improving his football skills remains. He's spent the summer training at Nebraska with former players such as Zac Lee, Matt Slauson and Prince Amukamara. "I'm definitely still staying in shape, still working out and kicking every week. I'm actually very fortunate that Coach Dobson is letting me use the facilities," said the NFL hopeful.
As former players use the cutting-edge amenities that Nebraska offers before team workouts begin, Kunalic has had the opportunity to see the attitude that the current crop of Cornhuskers has firsthand. He gives a great deal of praise to Bo Pelini and believes the team finally understands what being a part of Nebraska's tradition is all about as a result of the coach's teachings.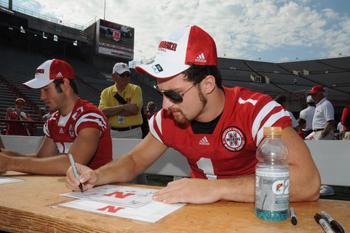 He also believes that the program's overall talent is at a level higher than it's been in a long time. "These kids, the players, they're just ready. They look fast, they look strong, I mean, they're doing it. The Big Ten is going to see that this year, for sure," Kunalic said.
During his time at Nebraska, he played for two different head coaches. Those experiences have forced a change in attitude for the former Cornhusker kickoff specialist. Kunalic believes that Nebraska is headed in the right direction with the current staff in place.
Pelini's personnel helps fuel his optimism regarding the 2011 season. While the Cornhuskers will face new teams and hostile environments, he trusts that Nebraska has all of the necessary tools to be the best team in the Big Ten this season.
Through all of the changes he's experienced, Kunalic is most grateful for the fans that have supported him through his career at Nebraska. He's also quick to note that Cornhusker fans are unlike any other that he's experienced and that he couldn't have asked for a better support system. "Nebraska fans are honestly the best fans around. I couldn't have had any better fans being here the last four years," he said.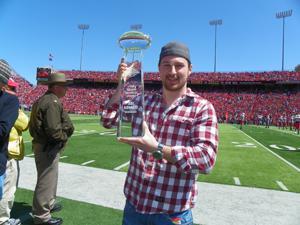 Looking back on his time at Nebraska, Kunalic said, "It's been a wild ride, but I wouldn't change it for anything. It's been amazing. Nebraska, the tradition is obviously always there, but to be able to say I played every game for four years at Nebraska is definitely something I'm going to hold onto."
His future is uncertain, but his goals haven't been altered. He still works towards playing football at the next level along with growing his company with Lawrence. Aside from his current devotions, the biggest change that Kunalic is looking forward to is experiencing a Nebraska football game day as a guy without shoulder pads and a helmet on. To be one of the fans that cheered him on for so long. "I hope that I see many more games around here and now become a 'fan' myself."