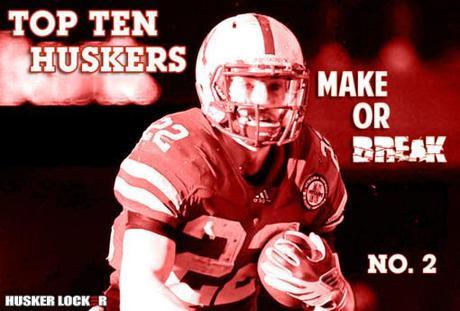 By Brandon Cavanaugh
Basic elements of Tim Beck's new offense were unveiled in April to the Cornhuskers' adoring public. Just what Beck's plans are past page one are anyone's guess. One thing that isn't difficult to predict is the talent with which he will try to get the Big Red Machine rolling. If these ten pieces of the puzzle don't fall into place, the wheels may fall off of Beck's invention entirely.
No. 2: Mike Caputo 
A few linemen are getting love on this list, but none more so than senior center Mike Caputo. He's surprised opposing defensive linemen with his ability to shift them around despite his size. Caputo checks in at around 6'1" and 275 pounds, but despite his ideal frame, he doesn't let his man get by him without a fight. His role grows even larger in 2011.
As the center, Caputo's not just the anchor of Nebraska's big men up front. He's the quarterback of the offensive line, barking out orders as he sees different defensive looks and shifts. His instructions come with even more bite as he now claims seniority not just in class, but he stands as a well-seasoned veteran amongst some very talented yet green monsters.
He won't be the only one to carry the burden of seniority on the offensive line, but he will be the guy looked to for guidance by players such as Brent Qvale, Ryan Klachko, Ryne Reeves and a number of young earth-movers.
Regardless of the play called, its success begins up front with the offensive line. If Caputo can't make his calls properly and the line doesn't work as a unit, Tim Beck's mystery playbook will fall apart before the ink has barely had a chance to dry.