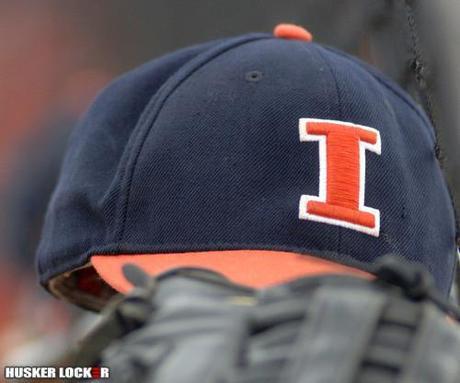 Share this story
By James Stevenson
Nebraska begins Big Ten play at Haymarket Park against defending-champion Illinois tonight. The Big Ten is a far cry from Nebraska's previous challenges of playing against Texas and company.
Unlike the usual daunting run through the Lone Star State and Oklahoma, the Huskers' fiercest opposition left is a salty group of Boilermakers from West Lafayette, Indiana.
The addition of the Big Red and Purdue's early success have boosted the Big Ten. Last season, the conference finished No. 16 in conference RPI, as opposed to being ranked No. 13 (according to Boyd's World RPI) before any Big Ten teams clashed.
Given the punch that Nebraska's schedule lacks (currently ranked No. 73), the Huskers will find it challenging to up their RPI up to the level necessary to snag at-large berth on their way to Omaha.
At this point, it looks like the Big Ten's only chance of having even two teams in the NCAA tournament is to have someone not named Purdue win the conference tourney.
If the Huskers want to keep their slimmest hopes of an at-large bid alive, they'll need to be flawless against a weak competition.
They have a respectable 15-8 record heading into conference play, but there've been some head-scratchers, like the season-opening sweep by Gonzaga, which started the year hot, winning its first ten games before losing six of its last eight. Then there were the losses against sub-200 RPI teams Louisiana Tech and Northern Colorado.
Nebraska is coming off a brutal stretch of baseball, playing 16 games in 20 days, posting an 11-5 record over that timeframe. The Huskers played well for the most part, but lived and died by their offense. In six of Nebraska's eight losses this season, the Huskers have scored less than six runs.
In 12 of the 15 wins, they've scored seven runs or more. The pitching staff is still coming together meaning the offense has had to put the team on their backs.
The question also remains about whether or not Nebraska's opponents thus far are actually good. Gonzaga (RPI: 47) swept the Huskers, the next best team being New Mexico State (RPI: 52 and a Nebraska win) followed by the two-game split with California (RPI: 102).
Meanwhile, the Huskers have dropped games to West Virginia (RPI: 209), Louisiana Tech (RPI: 139) and Northern Colorado (RPI: 239).
During the Big 12 era, the goal was to win each series. It didn't matter if Nebraska lost to a team, as long as it won two thirds of its weekend games. it'd not only win the conference, but likely assure itself of hosting a regional in the NCAA tournament.
The B1G brings a new set of expectations. Take a look at the RPI ratings across the conference (as of March 22):
6.
Purdue
41.
Michigan State
55.
Illinois
73.
Nebraska
78.
Ohio State
146.
Minnesota
184.
Indiana
189.
Michigan
208.
Penn State
217.
Iowa
265.
Northwestern
(
Note: Wisconsin does not play Division I Baseball)
The Huskers avoid the Spartans making the Illinois, Purdue, and to a lesser extent Ohio State series critical to win. Taking two games in those weekend games will be important, but losses to the bottom six teams in the conference are all RPI killers.
If Nebraska suffers even a single loss, any hope of keeping its schedule strength in even average shape falls to teams whose destiny they don't control.
Baseball's a funny game, and relying on the Big Ten tournament to get in is nothing short of a gamble. The Big Ten tournament is a friendlier than the Big 12's as only the top six teams earn berths, and the competition is double-elimination.
If Nebraska has any hopes of an at-large bid, it needs to dispatch teams like Minnesota, Michigan and Northwestern with ease. Two-one splits or random dropped series won't are deal-breakers.
There are some positive signs from Erstad's first team.
Nebraska's pitching seems to be improving, and not stretching the starts and bullpens into back-to-back-to-back five or even six-game weeks should allow the Huskers to focus on using their top pitchers.
The offense continues to hit well, with bench-players like true freshman Pat Kelly making a case for playing time.
The Huskers get their opportunity to make a statement against Illinois. The stakes are high - conference seeding, record, and most importantly for Nebraska, wins.
There are still many questions about how good this Nebraska team is and can be. The Illini will begin to provide concrete answers.
Follow James on Twitter:
@jamesstevenson
Follow Husker Locker on Twitter:
@huskerlocker
Like us on Facebook:
Official Husker Locker Page
Permanent Link to this Blog Post