Nazis have taken over America's public school boards.
Three days ago on May 5, 2014, William Baer, a dad attending New Hampshire's Gilford School Board meeting, was ARRESTED because, in objecting to a pornographic novel by Jodi Picoult, 19 Minutes, which was assigned to his 14-year-old daughter without parental consent, he went beyond the two minutes allotted by the board.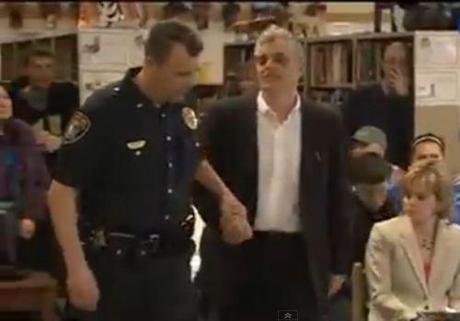 William Baer being led away by a police officer
Here's an excerpt from page 313 of 19 Minutes (WARNING: GRAPHIC). Imagine your children reading this:
"'Relax,' Matt murmured, and then he sank his teeth into her shoulder. He pinned her hands over her head and ground his hips against hers. She could feel his erection, hot against her stomach.

" … She couldn't remember ever feeling so heavy, as if her heart were beating between her legs. She clawed at Matt's back to bring him closer.

"'Yeah,' he groaned, and he pushed her thighs apart. And then suddenly Matt was inside her, pumping so hard that she scooted backward on the carpet, burning the backs of her legs. … (H)e clamped his hand over her mouth and drove harder and harder until Josie felt him come.

Semen, sticky and hot, pooled on the carpet beneath her."
Source: Clash Daily. You can verify this by going on the book's site on Amazon.com, and search for page 313.
Here's a video of what happened at the Gilford School Board meeting:
When our Trail Dust wrote a post on this, I searched the Internet in vain for a pic of the Gilford School Board, especially Sue Allen, chair of the board. I find it fascinating that all the news videos of the Gilford school board meeting had the camera fixed on the parents attending the meeting instead of on the school board. The only image I could find of the board is from the video above, from which I took these two screenshots of the board members sitting in a rectangle formation: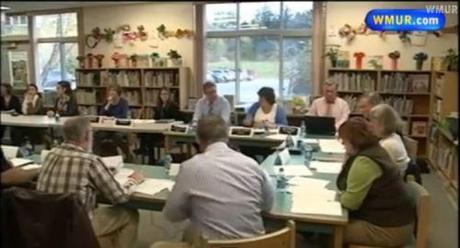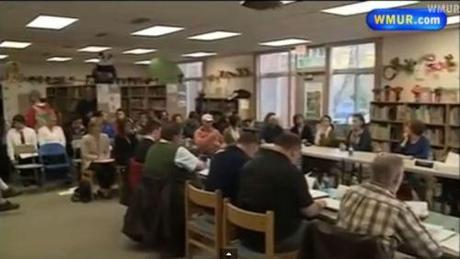 I also found a video of the board meeting on DiscloseTV. From the video, it appears the woman with gray hair is Sue Allen: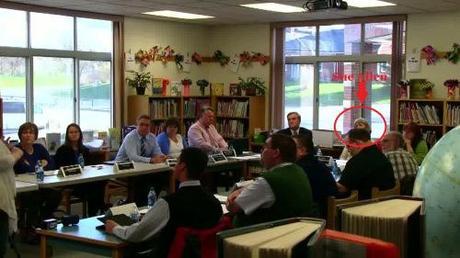 Baer was released on $700.00 personal recognizance, and is due in court in June.
What happened in Gilford is not an isolated incident.
In September 2013, another dad, Robert Small, was arrested at a Baltimore County school board meeting after his vocal opposition to Common Core.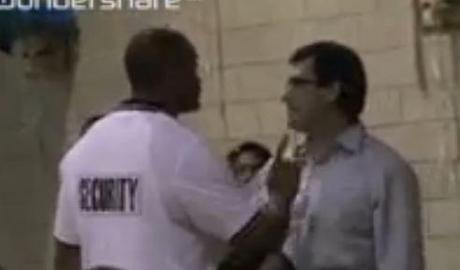 Robert Small (r) being manhandled by the security guard.
As reported by The Blaze, Small was forcefully removed from the meeting by a security guard (who's also a police officer) after he interrupted Baltimore County Schools Superintendent Dallas Dance during the question-and-answer portion of the forum.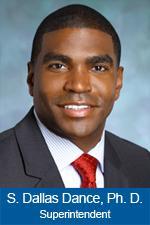 The meeting didn't allow parents to stand up and ask questions or comment. Parents and other attendants were instead asked to write their questions on a piece of paper and officials would read them.
Although it was the security guard who manhandled and shoved Small around, Small was charged with second-degree assault of a police officer and faced a $2500 fine and 10 years in prison. While the charges were eventually dropped, the fact that something like that even happened is startling.
Here's a video of what happened. Watch the security guard gets in Small's face and manhandles him:
H/t FOTM's swampygirl
~Eowyn