Nawabi Biryani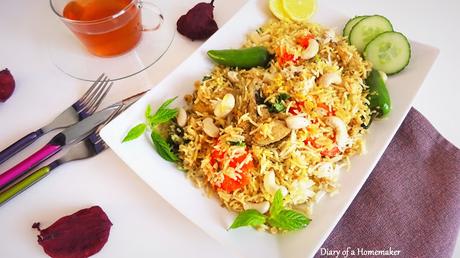 Biryani needs no introduction- it's a time honoured dish prepared throughout the year regardless of season or occasion. It's a sunday staple in my house. Sometimes I make chicken biryani and on some other sundays it's mutton biryani either the sindhi or bombay type.
Recently I have developed a secret love for this
nawabi or royal biryani. This is my go to biryani since I first tried out the recipe and now it's my favorite sunday dish, the best one pot meal ever! Nawabi biryani is a combination of aromatic spices saffron infused milk and nuts.
Blanched almonds, cashews and sesame seeds are ground into a coarse powder and then made into a paste. which in turn enriches the biryani to give it a touch of royality. The nut paste can either be mixed in yogurt or added to the chicken when it's just about done. I however like to add the nuts half way through the cooking process.
I have made Nawabi Biryani both with mutton and chicken and I find both flavours equally tempting. So what are you waiting for folllow the step by step photo tutorial given below and introduce your taste buds to the new and enriched sensational flavor of Nawabi Biryani.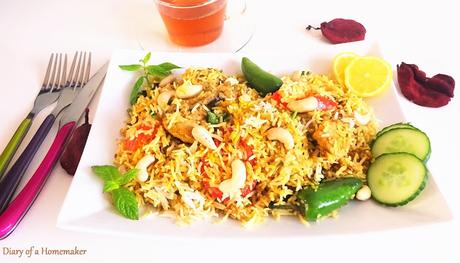 IngredientsQuantity
chicken pieces on bone650g
basmati rice 750g
vegetable oil1/2 cup
onions sliced3 medium
ginger/garlic paste2 tsp each
red chilli powder2 tsp
cumin powder1 tbsp
coriander powder1 tbsp
garam masala powder1tsp
thick strained whole yogurt5 tbsps
almond, sesame seed and cashew paste3/4 cup
sliced tomatoes3 medium
cardamom pods split open 8 pieces
whole black pepper2 pieces
cinnamon sticks4 pieces
black cardamom5 tbsps
 chopped fresh coriander and sliced green chillies1/2 cup
saffron infused milk1/2 cup
Method:
Boil the banaspati rice in abundant salted water. Boil until the rice is 75% cooked drain through a colander and set aside.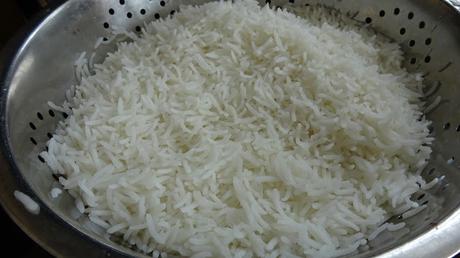 Heat 1/2 cup of milk for 2 minutes add 1/4 tsp of saffron strands. Remove from heat and set aside covered.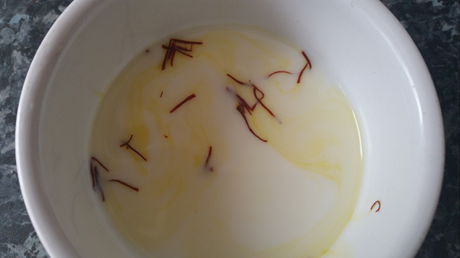 Fry the onions until crisp and golden.Set aside.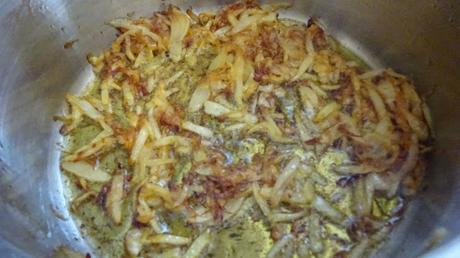 Marinate the chicken along with red chilli powder, garam masala, yogurt, turmeric salt and fried onions.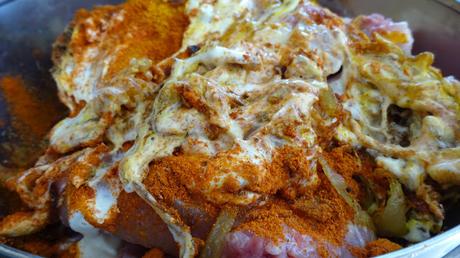 Heat oil in a heay based pot add the whole black peppers, cumin, cinnamon stiicks whole black cardamom and green cardamom.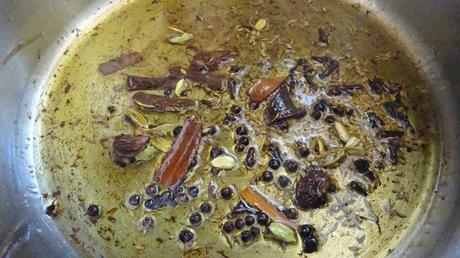 Once the spices began to release their aroma you can add the marinated chicken. Also add the ground cashews, almond and sesame seed paste.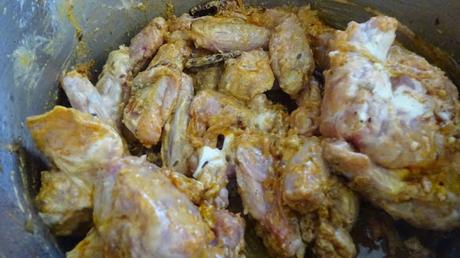 Cook until the moisture from the chicken evaporates and it is completely cooked through.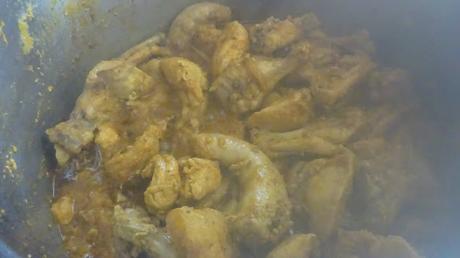 Take out the cooked chicken into a clean bowl. Add a layer of boiled rice in the pot in which the chicken was cooked.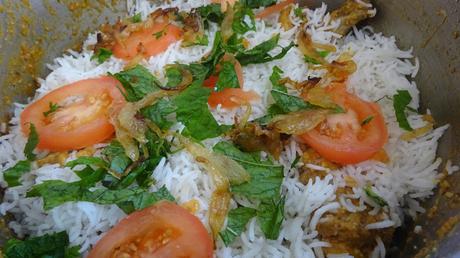 Add the cooked chicken followed by tomato slices, mint leaves, and fried onions. Keep repeating this sequence of layering the ingredients until all the rice, chicken, fried onions and mint leaves have been layered.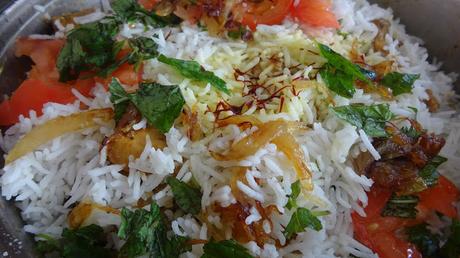 Finally add the saffron infused milk. Leae to cook on very low heat. Cover the lid with a tight lid to entrap the steam. The biryani will now cook in it's own steam. Fluff the rice a few times to disperse the layers of biryani. Check after 10-15 minutes remove from heat when the rice is fully cooked.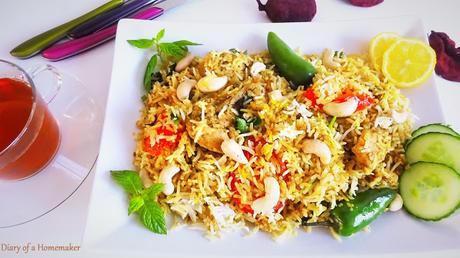 Serve with your favorite raita. I hope you like this recipe for Nawabi Biryani. Don't forget to try this delicious Nawabi Biryani full of royal flavor and do let me know if you like it.
Buon Appetito!