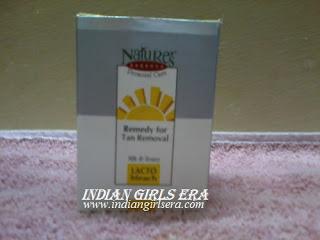 - Bharati
Hello … all lovely ladies... This is my first review on this blog. I was a mute spectator of this blog. Finally I took the courage to write my own article for this blog. Wish me luck ladies..Okay..Lets get started with the review. Today I'm going to review a miracle product, Nature's Essence Remedy for tan removal – Lacto bleach.
Let me tell you guys one truth about this product. This is NOT A BLEACH unlike the name. Read on further to check how it worked on removing tan.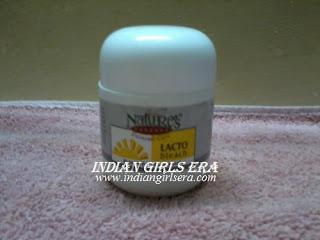 I didn't take care of my skin in my school days; so I got tanned really bad while playing sports. I am fair in complexion but my arms are too dark. Sometimes I use to feel whether these are my hands or not in photos. So I keep haunting for anti tan cream and now I got my HG product. However my skin is very prone to get tanned. So I'll be needing this after long drive or trips. Coming to the review, as far as the brand is considered ,it is a well known brand and easily available too. So one can get it online and offline. It is available in all local shops.
Ingredients:milk ,honey,lavender oil.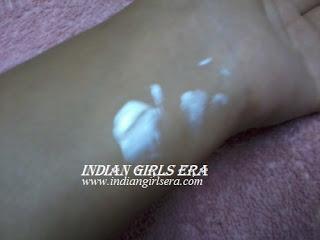 Price-Rs 70 for 40gm
About the product: Milk proteins and honey enriched special skin bleach cream helps remove the epidermal skin tan, thereby restoring the natural fairness of the skin and also preventing the pigmentation due to harmful sun rays. It helps enhance after facial glow.
Shelf life:36 months.
My Experience: The packaging of the product is little messy. It doesn't contain a spoon. One has to scoop it from the tub.I'm using the ice-cream's plastic spoon to get the product out of tub you can see it in the pic.The consistency of the product is like cream. One has to apply a layer of it on the tanned area. Leave it for around 10-15 minutes. The cream gets absorbed in to skin , you can't even find any trace of the cream. Then

 

massage it with some water. According to my experience massaging plays a vital role here. After massage ,wash it with water and

 

tada...!!!! Almost 90% of the tan is gone and u look all fair. If it is old and stubborn tan, it removes up to 30% at one shot. You can check before and after pics. I just kept it for 5 minutes for review purpose. You can see the difference there. Unfortunately it won't bleach your hair at all, ladies. I don't know why they named it as a bleach. It's just an anti tan remedy. You'll get one more variation in this Nature essence anti tan cream. It does the same work as this but it replaces the ingredient lavender oil by germanium oil. Both are same efficient in removing tan. So if anyone is afraid of using bleach, they can go for anti tan cream.One more caution guys. It'll make your skin very dry after the use. So moisturize your skin well. Dry skinned ones can go for deep moisturizers like almond oil. Eventhough they have mentioned all herbals as the ingredients, there is a suspect of some chemicals because natural ingredients will not remove tan in a flash. So make sure you don't replace your regular bleach with this product. Its a life saver when you get tanned badly. It is best suited for arms as most of the bike riders will be struggling to remove tan from arms.But whatever, never ever forget to wear sunscreens before you step out in sun. I can review for you guys some good sunscreen

 

in my upcoming posts.
                                                                           Before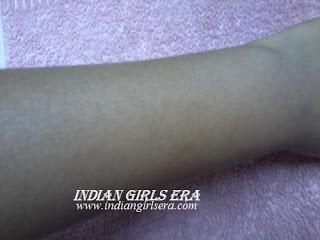 After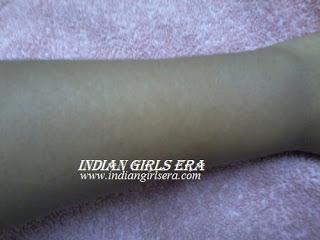 Here comes the final cut of this product to all busy bee's.

Good characteristics:

·E

fficiently removes tan compared to all other anti tan creams.

·I

t does not break out your skin as I've sensitive skin I did not get any.

·R

emoves your tan up to 90% and old tan up to 40% at first shot.

·Q

uantity given is more for the price.

·E

vens out the skin tone.

·

Availability is not at all an issue. Available both online and offline.

·I

ngredients are herbal as they've mentioned.
Bad characteristics:

·M

akes skin very dry.

·S

uspect of harsh chemicals.

·O

ld tan is a bit difficult to remove at first use.

·P

ackaging could have included a spoon or spatula.

·M

assaging is needed for best results.