Chic & Stylish Weddings
Chic & Stylish Weddings -
Inspired by their love this couple infused their wedding with natural and rustic elements! Abby and Scott had their destination wedding in Greece because of its well-known sunny weather and because it was an accessible country for all their guests to visit. The concept of the wedding was travel and adventure as everyone had a beautiful voyage to Greece to celebrate the big event. The ceremony took place in the middle of a field full of olive trees and it was decorated with rustic elements, such as wooden chairs, wooden arch, white flowers, burlap and white ribbons. The reception followed the same style and was adorned with beautiful, colorful flowers, garlands, wooden details, lanterns and candles. Scroll on to see some of our favorite moments!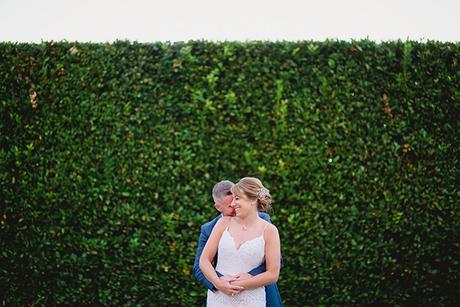 Photography : Nikos Roussis Photography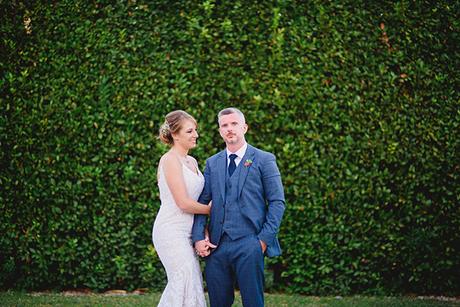 Photography : Nikos Roussis Photography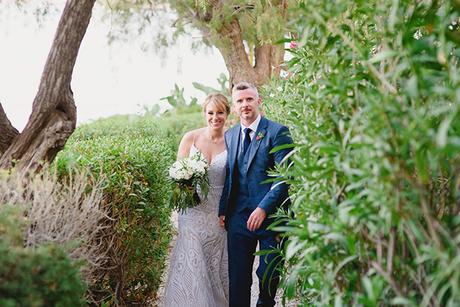 Photography : Nikos Roussis Photography
"I have a friend called Kirstie who went to summer camp with Scott. One New Year, my friends and I were thinking of doing something fun and different for new year so decided to go to Wales the year the Millennium Stadium opened in Cardiff (2000). She let Scott know and he told her to make sure she brought hot friends down with her. At the time, I would not have classified myself as a 'hot friend', especially when I look back to the photographic evidence. Needless to say, we all got very drunk and I convinced Scott I could do the Irish Jig (I cannot do the Irish Jig). I proceeded to "perform" and he was so impressed, he called his friends over to watch. I attempted it again, obviously having gained confidence from my successful first attempt. However, this time I kicked my own leg, fell over and pulled Scott on top of me. Needless to say, the rest was history", the bride shared with us.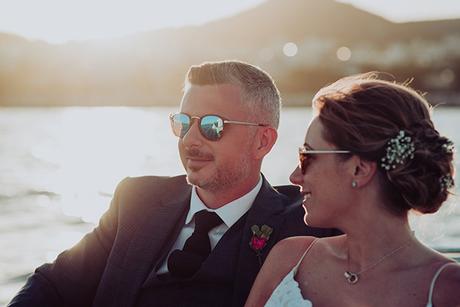 Photography : Nikos Roussis Photography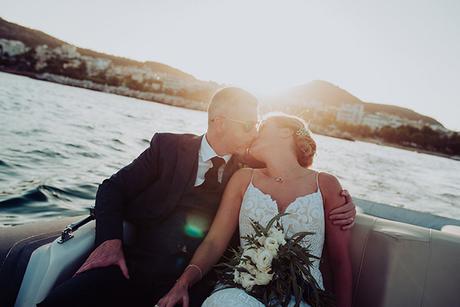 Photography : Nikos Roussis Photography
"11 years on, 4 months after he had told my mom in her hospital bed (she was dying from breast cancer) that he was going to propose, we went to Whistler with two of our best friends Shona and Nic on a snowboarding holiday. We decided one morning we were going to get up early to get the first powder of the morning (I am not an early riser, so this was clearer not my idea). Whilst I was at the toilet, he chose the spot. I came back, and we decided to go to a nice spot for a group pic that overlooked the tree lined mountain edge. He then placed his hand on my shoulder (he never does this) and began to tell me why he loved me. At that point, Shona screams, get on your knee. We all laughed, and he of course followed orders, got down on one knee, pulled out the most amazing engagement ring and asked me to marry him. I joked and said no (I felt this was rather funny) and then quickly said yes (the ring was too nice to say no). Then Nic opened the champagne that they had carried up with them. It was so nice and not expected at that moment so made it even more special, especially knowing he had told my mom and had asked my dad in advance."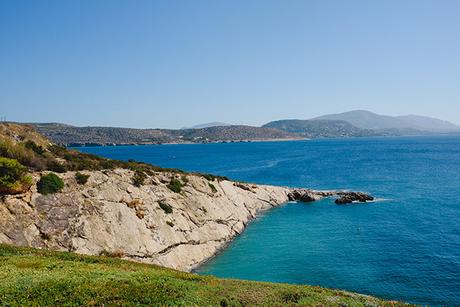 Photography : Nikos Roussis Photography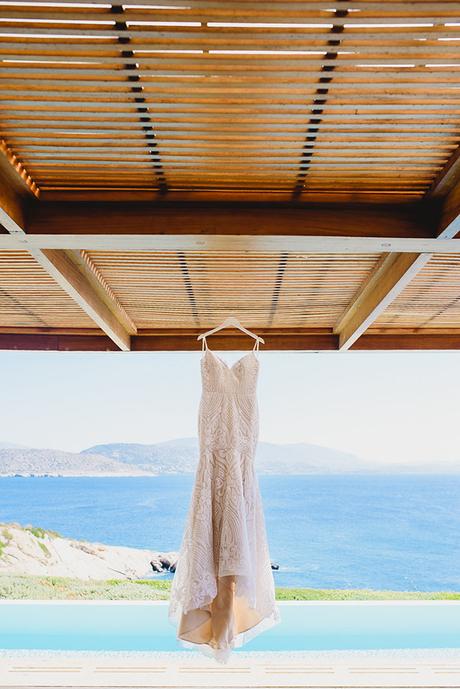 Photography : Nikos Roussis Photography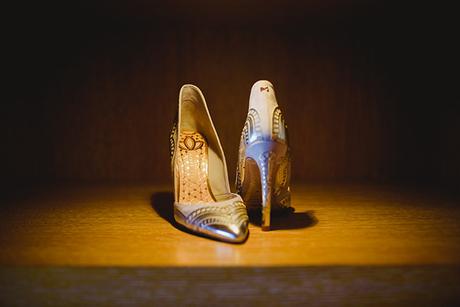 Photography : Nikos Roussis Photography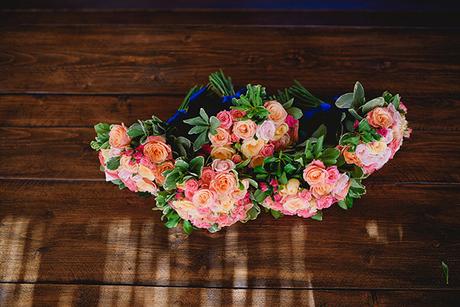 Photography : Nikos Roussis Photography
"My wedding dress – where do I start! This along with the wedding country selection was the two most stressful parts of the wedding. I searched and searched and searched and to no avail! I wanted a modern dress, that was sexy but classy and not traditional. Going to bride shop, bride boutique and bride shop after bride shop, I was met with traditional dresses that were not me or astronomically overpriced designer dresses that I could not justify the cost of. Then lo and behold my friend Shona found a boutique bridal shop that was opening the following week after 3 consecutive weeks of absolutely no success on the dress front. It was a small chic boutique in Hemel Hempstead in England, ran by Jemma. She was me 4 years ago. It took her 2 years to find her dress…"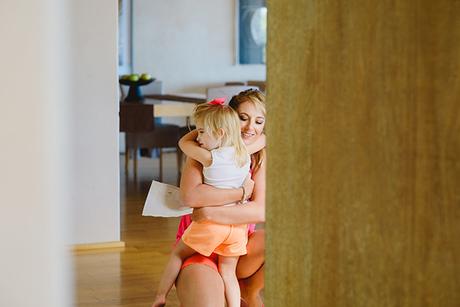 Photography : Nikos Roussis Photography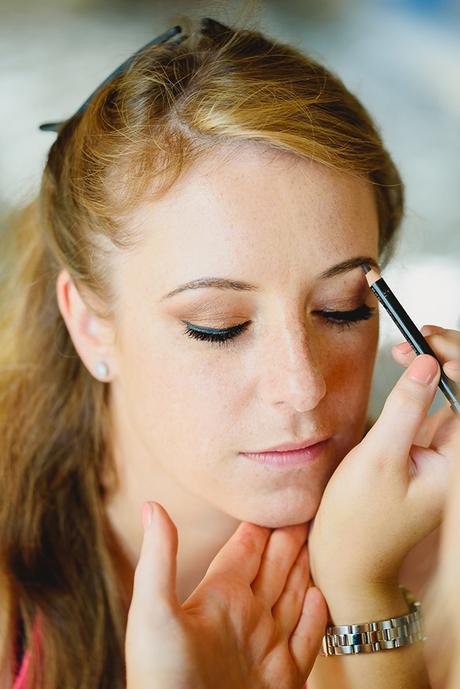 Photography : Nikos Roussis Photography
"…It took me 60 dresses to find mine. She was the same as me, same issues – too expensive or too traditional. We went on her opening day and she was just so welcoming, genuinely cared about my wedding day (the only person during my wedding dress shopping palava that asked about Scott, how we met, where we were getting married). Unfortunately, that day, she didn't have 'The dress' but I started to follow her on Instagram. A month and a half past and she posted the dress I had been looking for. I messaged her instantly and apparently it was a trunk show dress that she didn't have in stock. I was devastated. However, she messaged me back, had ordered it in for me to try using my sizing details from my previous visit and when it arrived, and I tried it on – it was the dream dress I had envisaged. Jemma was so good and really removed any panic or stress regarding the dress. I can't thank her enough."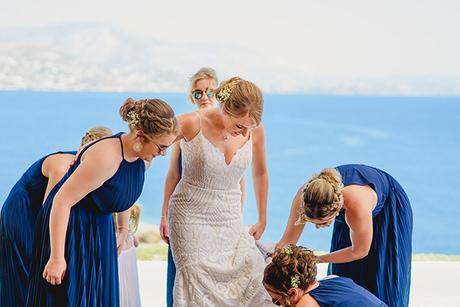 Photography : Nikos Roussis Photography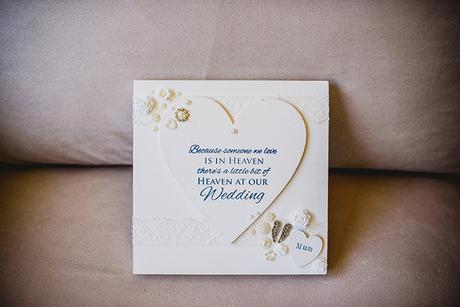 Photography : Nikos Roussis Photography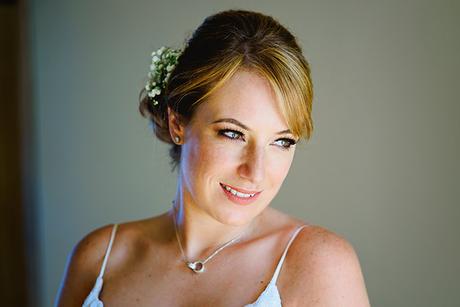 Photography : Nikos Roussis Photography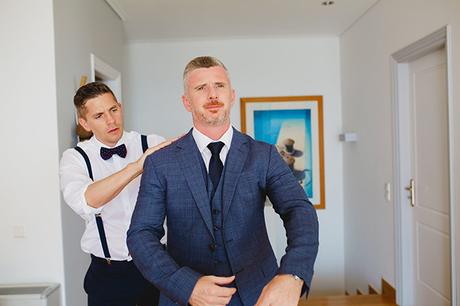 Photography : Nikos Roussis Photography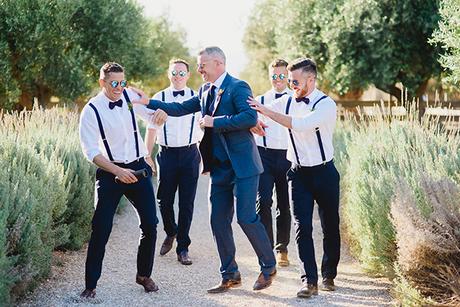 Photography : Nikos Roussis Photography
"The ceremony was at the Margi Farm in Glyfada followed by the reception at The Island in their Private House. We had a pre-wedding dinner at the Ark on the Saturday before the wedding as well as a boat trip on the Sunday before the wedding for all our guest who had arrive and also did not suffer from sea sickness. We felt this was a great way for everyone to get to know each other before the wedding as well as spend quality time with people doing different activities."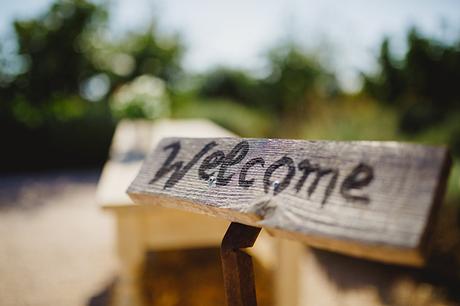 Photography : Nikos Roussis Photography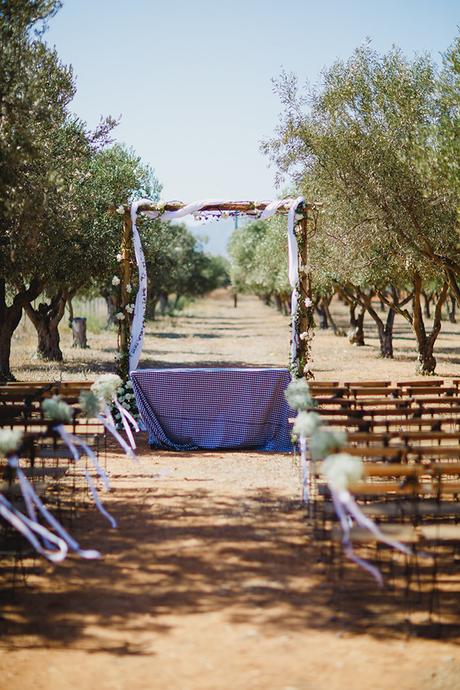 Photography : Nikos Roussis Photography
"We decided that being from Scotland and Wales in the UK that the probability of a sunny wedding day was likely to be hampered by rain and therefore decided that we wanted a destination wedding for 2 reasons 1) the weather obviously and 2) and most importantly, so we could have all of our favorite people in one place for a prolonged period of time. We wanted it to be like going on holiday with all of our favorite people, which quite frankly, no-one ever does so this presented the perfect opportunity. We decided on Greece as it was accessible for people flying from the UK, Canada, States, Singapore and Hong Kong although the later too were way longer. We then decided on Glyfada outside of Athens as some Greek people I knew from work had been raving about it and when we looked it up online, there were lots of activities to do, lush restaurants and bars, beautiful beaches and day trips to Athens that our guests could do. It wasn't overly commercialized but had a real buzz and atmosphere, which we really wanted as it was quite a young wedding. It had something for everyone and was affordable."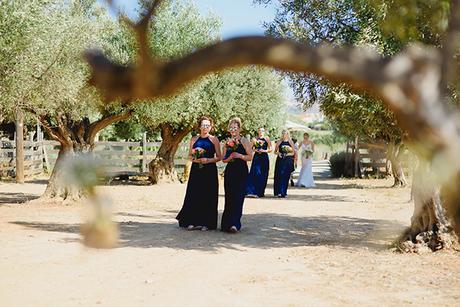 Photography : Nikos Roussis Photography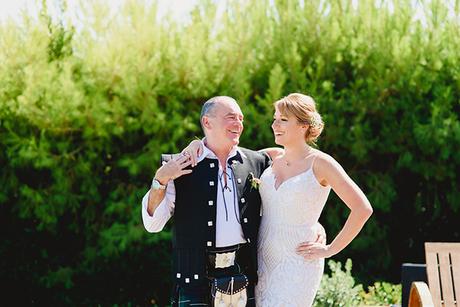 Photography : Nikos Roussis Photography
"The wedding decoration was rustic, chic and modern. We kept to neutral colors of white, browns and used rope and candles throughout to decorate. The concept of the wedding was travel and adventure. Our invites were a rustic map of Greece wrapped in brown cord with an airplane attached and when you opened it up, it had a boarding card for your RSVP as well as information cards in old fashioned airmail styling with all the key information they needed. The name settings were personalized suitcases and when you opened it up, inside it had articles of clothing printed on the inside with the name of a country that we had traveled to together. This was that guests table. This was coupled with an interesting fact to ask someone at the table about as well as with a card, so the table could play 'cards against humanity' as a table to break the ice. We also gave each guest paracetamol, so they could last the night and fight any alcohol induced headaches that may occur. The table names were on each table in a white chic picture frame, with the country name and year we visited written on the mount and a picture we had taken of the country inside the frame as we love photography and often have holiday photograph wars (needless to say I won, we had mostly pictures I took at the wedding). Bridesmaids wore navy and the groomsmen wore navy and white. The décor was chic and rustic with touches of modern throughout."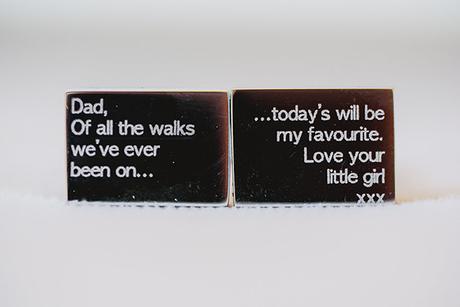 Photography : Nikos Roussis Photography
"The reason for travel and adventure is because together Scott and I have traveled to so many countries that I don't think we would have done without one another. Our country selections can differ as Scott and his brother often create annual charity ultra-endurance challenges to raise funds for charities close to their heart and these often see me involved in some way or another and thus end up in random places like the Death Valley and the backroads of Iceland. Hence the adventure theming."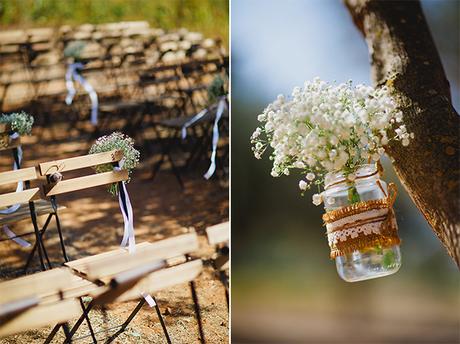 Photography : Nikos Roussis Photography
"I went for a classic bouquet of white roses and green foliage as my dress was very detailed and thus I wanted the simplicity of the flowers to contemplate it, not overpower it."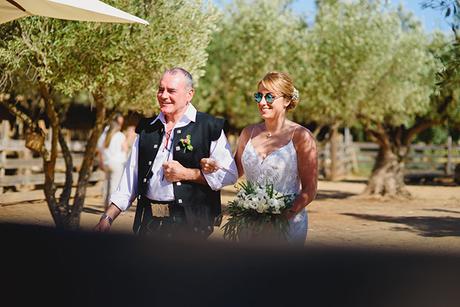 Photography : Nikos Roussis Photography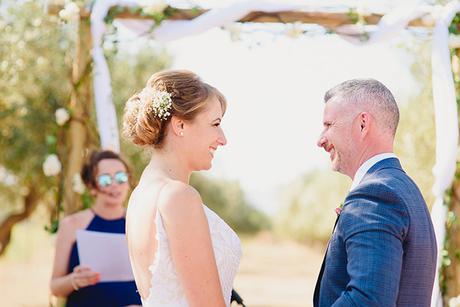 Photography : Nikos Roussis Photography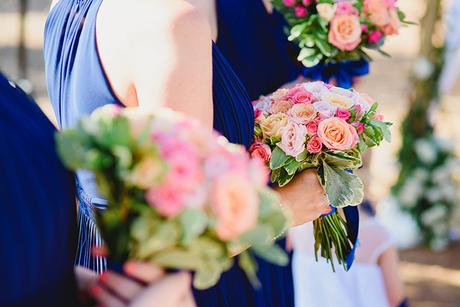 Photography : Nikos Roussis Photography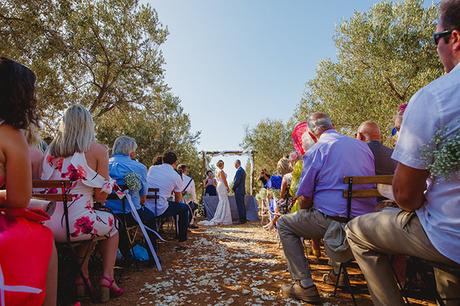 Photography : Nikos Roussis Photography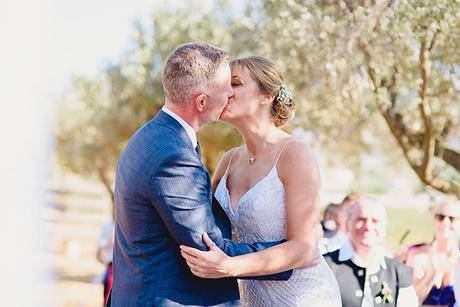 Photography : Nikos Roussis Photography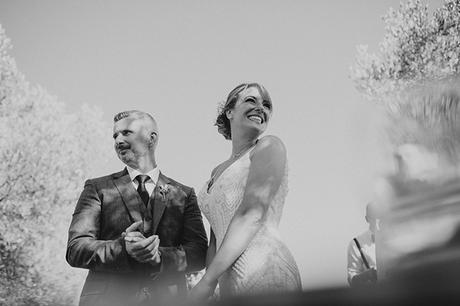 Photography : Nikos Roussis Photography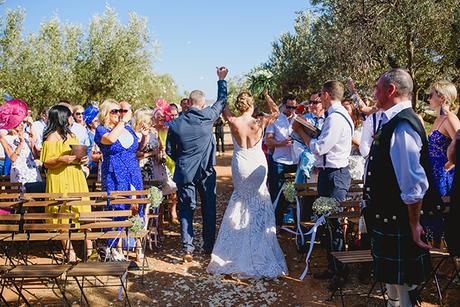 Photography : Nikos Roussis Photography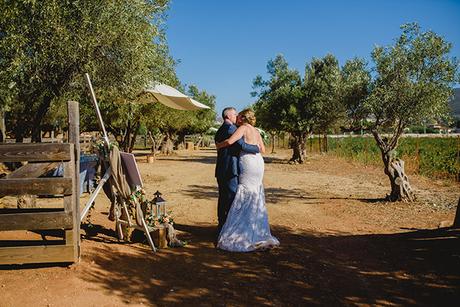 Photography : Nikos Roussis Photography
"Pinterest was my go to. I used this to search for ideas I had in my head to see if and what had been done before as well as looking at past weddings at The Island. We were the first wedding at the Margi Farm so that was exciting. My makeup artist, Chelcie Couthard also sent me lots of ideas once I told her what my theme was. Chelcie is an upmost professional. She's not only one of the most skilled and talented make-up and body painting artists I have met but her creative ideas are always so on point and really helped me solidify the travel and adventure theme of the wedding. My suppliers were what made this relatively stress free."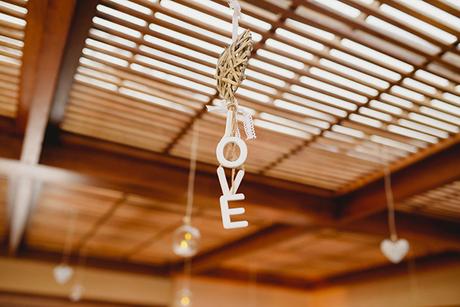 Photography : Nikos Roussis Photography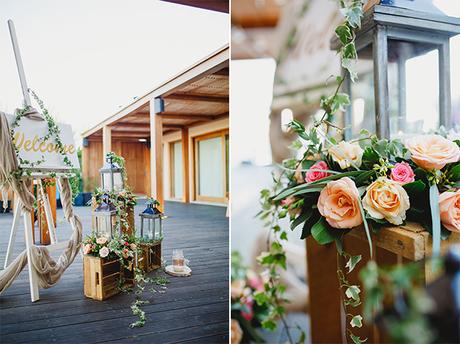 Photography : Nikos Roussis Photography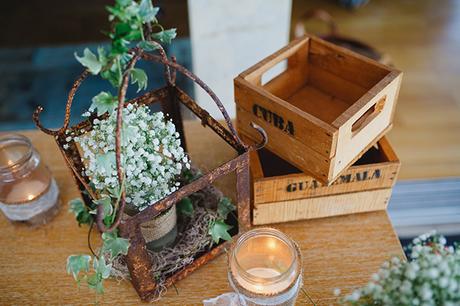 Photography : Nikos Roussis Photography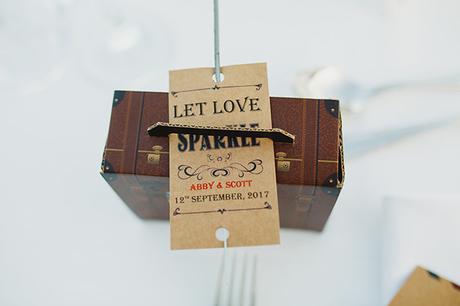 Photography : Nikos Roussis Photography
"For me, it is hard to choose the best moment of our wedding. There were so many from arriving by speedboat, to walking in to Notorious BIG, to doing our vows to dancing the night away with our friends and family to the most amazingly talented sisters on the saxophone and electric violin. Our band were phenomenal and a lucky YouTube find. They played extra than they were contracted to do and they could play with the DJ to any song and I mean ANY song. Including Simply the Best by Tina Turner and Auld Lang Syne despite them not being native English speakers. I cannot explain how talented these sisters were. I personally love the sax as did my mom and as a result, for me, having a live sax to modern music, was phenomenal. However, the two moments that really stole it for me were Kirstie (one of my best mates, bridesmaid and the Cilla Black of our friendship group), changing the lyrics to my favorite song 'Gangsta's Paradise' to represent our relationship and then Scotty's speech, where he talked about the moment he told my mom about wanting to propose as she was in hospital."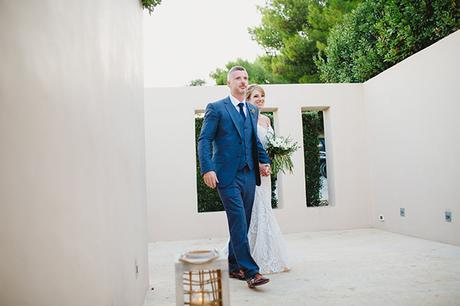 Photography : Nikos Roussis Photography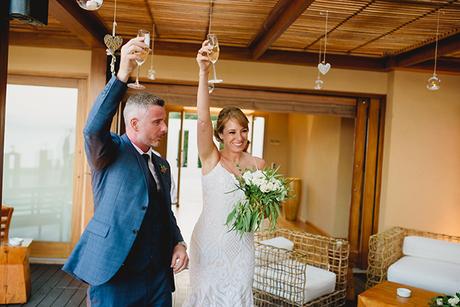 Photography : Nikos Roussis Photography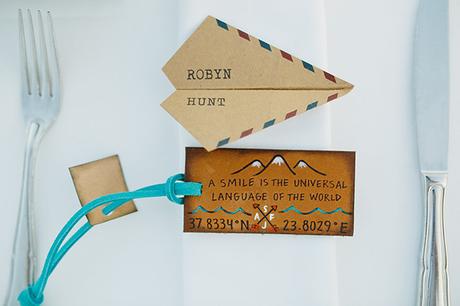 Photography : Nikos Roussis Photography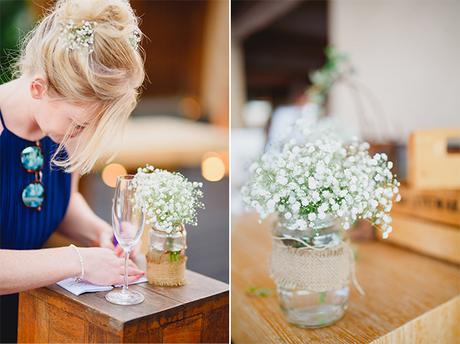 Photography : Nikos Roussis Photography
Advice to a bride that is planning her wedding now: "Don't sweat the small stuff as it always works out and no-one cares – we had people with two stories to ask someone and some with none (people laughed and it was a talking point at their table). Everyone's there to celebrate and spend time with you as a couple. Enjoy that, as it really is a once in a lifetime opportunity. I did not have a wedding planner and don't feel you need one, even when getting married abroad but I would say if you can hand some responsibility to a wedding planner for the few days running up to the wedding to help coordinate suppliers, etc, I would do this as it means you can chill and enjoy the beautiful surroundings of an abroad wedding. I would also say research your suppliers and take recommendations – I was so lucky with our amazing photographer and flower/décor company as they really helped manage a lot of the stressful stuff and genuinely wanted to be part of our special day and make it awesome! It wouldn't have been the day it was without them. They truly went above and beyond, and you can see that they enjoyed being involved in our day as much as we did having them. Nikos Roussis was second to none. I keep recommend him to my friends getting married in the UK. He is such a talented photographer! Make time for you two as well and use YouTube and Facebook stalking to find your band!"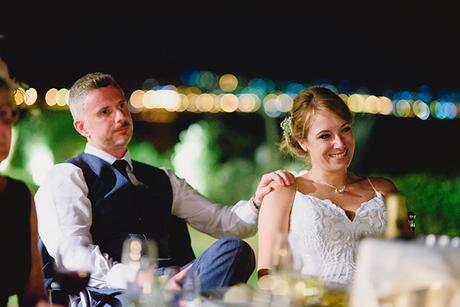 Photography : Nikos Roussis Photography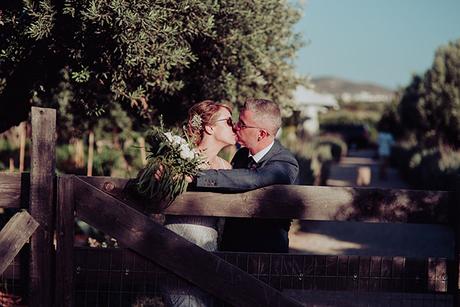 Photography : Nikos Roussis Photography