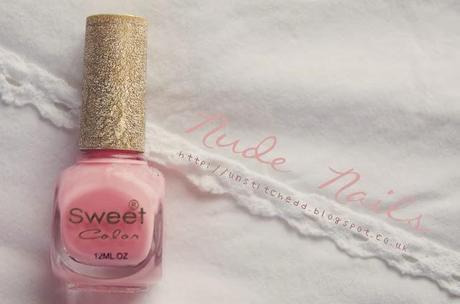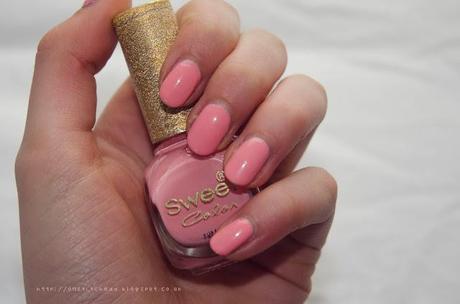 Sweet Colors Eco Nail Varnish - $6.14
Since going back to school, I have been searching for a color that is natural enough to wear, and that I won't be made to take off ... and I've found it! This Sweet Color  nail varnish (which is in the shade S214 for reference) is a gorgeous muted delicate rose hue which looks lovely and delicate on the nails. One coat gives a high shine sheer finish which is really pretty for a subtle look, but as you can see from the photos above, I have built it up to give an opaque finish (3 coats) which looks lovely but is not quite so easy to get away with on the natural front. It dries with a really high shine finish which lasts fo-re-ver, you won't believe me but the above photo was taken after 2 weeks so it is perfect for no fuss nails which you know you won't have to top up! 
What do you think of this colour?