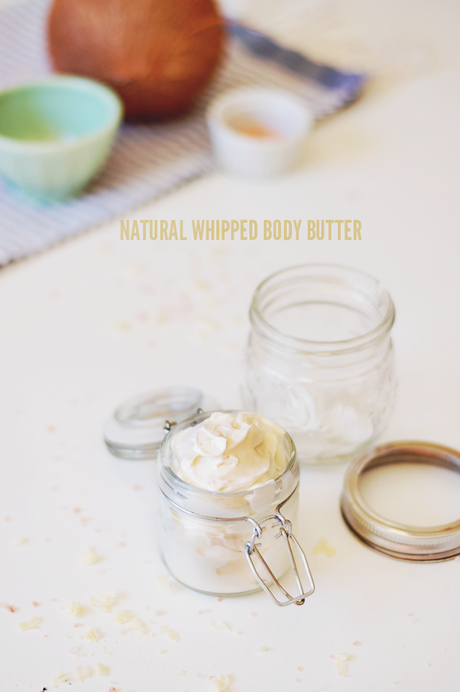 I've slowly been making the switch to using natural bath, body and beauty products, and making my own is becoming a new hobby. I love it! This natural DIY whipped body butter is good enough to eat, and guess what? You could eat it! That's what is so wonderful about all-natural products. 
I always say it is just as important to be aware of what goes on my body as it is to what goes in it. This yummy body butter has only six simple ingredients, and makes for silky, smooth skin.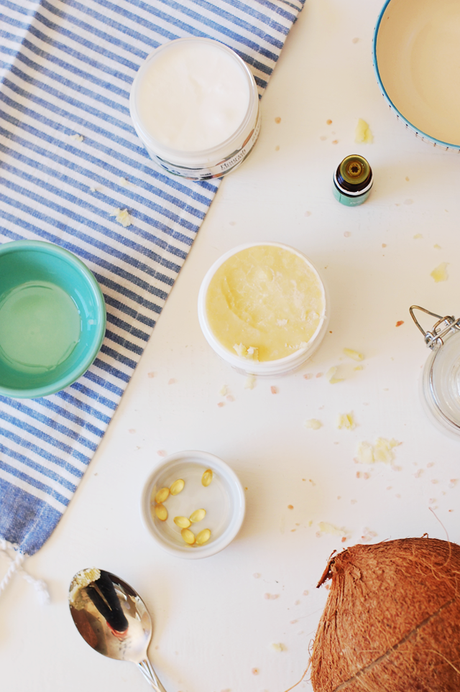 Ingredients (can be found at most health food stores):
1/4 cup organic coconut oil
1/4 cup organic shea butter
1/4 cup organic cocoa butter
1 tablespoon Vitamin E oil
1 teaspoon Vitamin D oil (I used Vitamin D soft gels and broke them open for the oil)
3-5 drops essential oil (I used Young Living "Peace & Calming"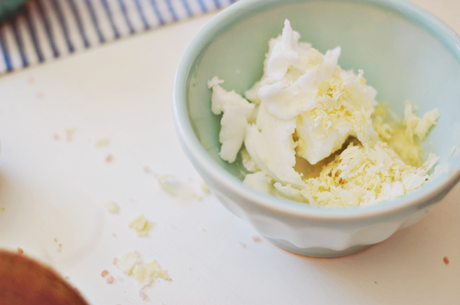 Directions:
1. In a small, microwave-safe mixing bowl, add the coconut oil, shea butter, cocoa butter, and Vitamin E and D. Place the bowl in the microwave and heat the ingredients for about one minute or until the butters and oils are melted together.
2. Remove bowl from microwave and stir in your essential oil to the mixture. Place the bowl in the freezer for about 25-35 minutes until it has set about three quarters of the way. You will want some of the oils to be unfrozen so it can mix in.
3. Using a hand mixer on the lowest speed, blend the mixture until it becomes a creamy consistency. Once you see folds in the body butter, it is set. (If you overmix it and it solidifies, place it back in the microwave for a few seconds to soften it. Alternately, if it gets too runny, place it in the freezer for about five minutes to thicken it to your desire consistency.)
4. Transfer for your mixture into a sealed container and store in a cool place at room temperature.
5. Lather up!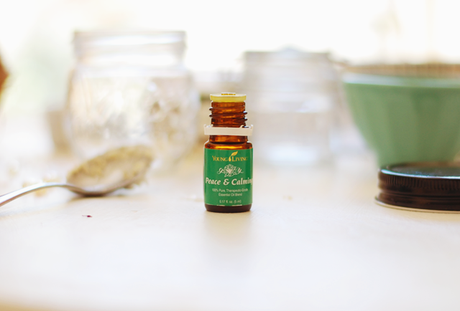 Take note that this body butter does feel a bit oily and needs time to set in, but after a few minutes it soaks right in to the skin. The combination of Vitamin E and D helps protect the skin from sun damage since they both contain powerful antioxidants which naturally block harmful rays. It also works as a wonderful massage lotion and does wonders when you put it on your feet and cover them with socks for the night before bed. The Peace & Calming essential oil adds that extra oomph for a relaxing and subtle fragrance, but you can use any oil you want. 
My pal, Casey, has her own essential oils site where you can purchase 100% pure oils, and she also has an Instagram and Facebook group where you can follow along for inspiration and ideas on how to use them! Definitely worth it, my friends.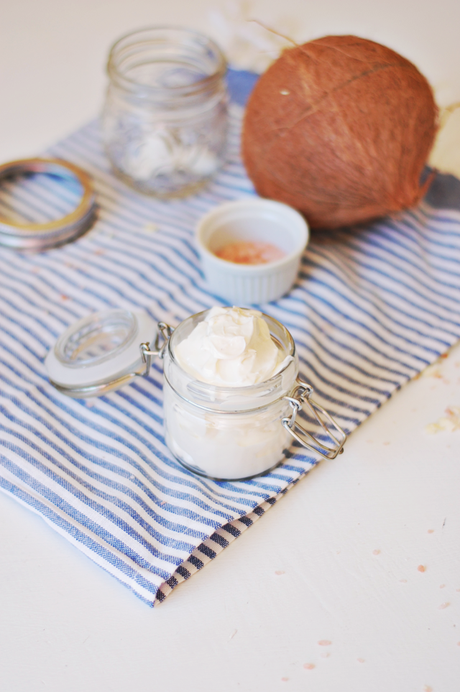 Have fun whipping up this scrumptious body butter, and be sure to tag me on Instagram, Twitter or Facebook if you do! I'd love to see your creations. Happy mixing!