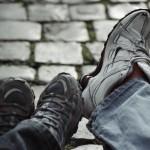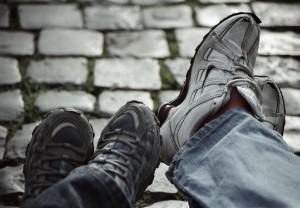 This week,
National Burn Awareness Week
, we have talked about dangers of electrical burns,
scalds and the high risk for small children
, older adults and special needs folks. Interestingly, young adults living away from home for the first time are the greatest at-risk population for residential fires. Usually, planning a potential emergency is not high on the priority list for new college freshmen or individuals just leaving home and moving into their own place. Priorities like studying, partying and making money to exist top the list of priorities. Planning for a potential emergency may not ever even occur to them or many young adults think that a fire burn could never happen to them, so they downplay the need for preventative measures and regulations.
College-Age Students Injured in Fires Yearly
Numerous fire injuries and deaths occur among college-age students every year. In 1998, there were 1,380 fires in dormitories and fraternity/sorority housing alone. In between January 2000 and October 2006, 84 student died in student housing fires. Many off campus housing fires may not be reported, therefore, the actual number of college student who experience a fire or are burned is most likely underreported.  Fires on college campuses are not only costly in property damage but also in personal injury--how do you estimate the price of a student's life? The loss of life or a debilitating injury cannot be accurately measured in monetary terms. Often, the physical damage and loss from a burn injury is just a small part of the suffering as the grief and emotional damage lasts a lifetime.
Factors Contributing to Burns in College Age Students
In most of the situations were there were fire fatalities, alcohol was involved.  Alcohol impairs judgment and hampers evacuation efforts.  A student under the influence of alcohol is more likely to fall asleep while smoking or while a candle is burning.  An intoxicated person is more likely to engage in unsafe behavior. And if a student "passes out" from alcohol, they are less likely to hear a smoke alarm and may succumb to the effects of smoke before being able to exit the building
False alarms--Common in Greek houses, false alarms are common. Student will pull the fire alarm as a "prank" and of course, when the real fire alarm goes off, then many disregard it. There have been fires where the fire department found student still in the building as much as an hour after the alarm initially sounded.
College students and other young adults usually equip their living quarters to suit their needs, regardless of hazards they may be creating such as using multiple extension cords that overload circuits. Other items such as electric blankets, space heaters, coffee makers and hot plates are frequently used inapprorpriately or left on unattended.  Dormatory residents may disarm smoke alarms by removing batteries, blocking fire exits with furniture of prop open fire doors that should be left closed.  Students will take steps to make life more convenient without thinking about the consequences for their own fire safety and that of others living in the building
College Fire Statistics
An average of 141 structure fires occur in fraternity and sorority houses every year
The 3 leading causes of fires in collegiate housing are: arson, cooking and smoking
The 3 leading causes of fire injuries in collegiate housing are: cooking , smoking and arson
80% of all US fire deaths occur in residences
To p3 areas where residential fires most occur are in the kitchen, bedroom and living room
Candles and incense cause 12,000 residential fires annually
Torchier lamps burn at 1,100 degrees Fahrenheit
Nationwide, flames or toxic smoke from smoldering mattresses and sofas kill 1,500 people yearly, injuring another 7,000
About 33% of dormitory fires are deliberately set
73% of dorm fires in the 1990's were in buildings without  automatic sprinklers
How to Decrease Risk Among Young Adults?
So, how do we lower the risk to young adults? Like any other demographic, it seems increased awareness may have a positive impact.  From the articles and research, it seems raising awareness among parents of young adults and among young adults themselves, possibly safer practices can be the result. As a great percentage of fires involve college students, awareness programs on campuses could decrease the number of burn injuries and fatalities. As many of the fire-related injuries involve alcohol, increasing the information regarding the risk of fires could be helpful as well as stiffer penalties for fire alarm pranks and fire code violations.
I remember college well...fondly
!  Fire safety was not my biggest concern as a college age person just as I'm sure it does not dominant the safety thoughts of current college age people.  When a tragedy occurs on a college campus or near a college campus such as a fire fatality, awareness is raised for awhile in that area.  Fire awareness would be a great topic for safety management departments to take up as a cause, if they do not already. The dangers of
drinking and driving
are covered well and yet, some young adults disregard the danger due to the attitude/thought of "It will never happen to me". As we get older, we realize that yes, it could happen to us. Some of this is a product of age and wisdom. So the very nature of being young works against the young adult's safety regarding fire risk as in so many other activities such as driving.  Awareness and encouragement are the two most positive things we can do to influence young adults regarding fire risk awareness. If you have been in an accident whether it was a car accident or an accident involving fire at a facility/residence, you may need a personal injury attorney. Our attorneys understand the importance of investigations and follow through which are two important factors in brining a personal injury case. If you are not sure whether or not you need an attorney, we are available seven days a week and offer free consultations.  Call us locally (314) 276-1681 or toll free (800) 685-3302 Source:  Leaving Home Safely. American Burn Association.