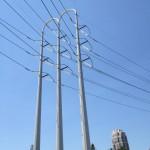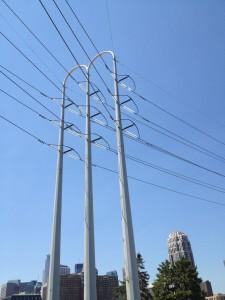 As part of
National Burn Awareness Week
, February 2-8, I am highlighting the dangers/precautions around things in our everyday lives that can cause great injury.  We disc discussed "
scalds"
and the groups in our population that are more prone to these injuries.  Today's focus  is "electrical burns"
Electrical Burns
Our lives depend on electricity--we use it 24 hours a day and we take it for granted.  When electricity escapes its insulation or is taken for granted in the wrong place and at the wrong time, the results can be devastating resulting in serious injuries and death.  In the US, over 400 die from electrocution and 4,400 are injured each year because of electrical hazards. Of these, 180 are related to consumer products.  Anther 325 die and 4,400 are injured in workplace electrical accidents.  Electricity also causes over 140,000 fires each year, resulting in an addition 400 deaths, 4,000 injuries and $1.6 billion in property damages.  Considering the loss of life, it is difficult to calculate the actual costs of electrical hazards!
Burns and Other Injuries
A severe electrical shock can cause more damage to the body than is visible
The most common electric shock injury is a burn
Electrical burns are caused by electric current passing through tissues and bone and heat generated by the current flow through the body causing damage
arc or flash burns may result when skin come sin contact with hot surfaces of electrical appliances or overheated electric conductors or equipment
clothing may be ignited in an electrical accident, resulting in a flame burn
General Home Electrical Safety Guidelines
Disconnect appliances by puling the plug, not the cord
If an appliance has a 3-prong plug, use only a 3-prong outlet, never force
Check electrical tools frequently for wear and tear--check for fraying or cracked cords and replace them
Never use electrical equipment near water
Always unplug an electrical appliance before trying to repair
Attach extension cords to appliances before outlets
Keep clothing, curtains and other potentially combustible items at least three feet from heaters using electricity or kerosene fuel
If an electric power line is down or near your home, keep everyone out of the area and call 9-1-1 or local electrical company, immediately
Electrical Guidelines for Parents and DIY's
If there are small children in your home:
Don't' allow children to play with or near electrical appliances such as heaters, irons and hair dryers
Use plug covers on any electrical outlet accessible by small children
Make sure plug in caps are a similar color as the outlet
Make sure any night lights used in child's room do not resemble toys
Teach children to respect electricity as soon as they are old enough- approximately two-thirds of electrical burns happened to children under age 12
If you are planning a Do-It-Yourself Project:
Professional electricians can make sure those large projects are performed to electrical codes
Always turn off breakers and test circuits to make sure they are de-energized before doing any household rewiring
When working outdoors with a ladder, pay attention to overhead power lines and possible contact before pruning branches, cleaning gutters, and working on the roof
If working outside requires digging, such as planting trees, large bushes or building fences, call your electric company to see if any underground lines will be affected
Household Extension Cords & Downed Power Lines
Extension Cords in the Home
U.S. Consumer Product Safety Commission estimates that about 4,700 residential fires originate in extension cords every year, killing 50 people and injuring 280 others.
Overheating of extension cords can occur at the plus, the socket or over the entire length of the cord. Hot plugs and sockets are often caused by deteriorated connections to the cord wires
Overheating of the entire cord is usually caused by overloading so avoid over connecting too many appliances to one extension cord
Check the temperature of the extension cords when they are in use. If they are hot, disconnect
Downed Utility Lines
Assume all down lines are energized
 A downed power line that appears to be dead may suddenly become re-energized as the power company attempts to re-route power
If you are near a down line, move away. Move away by shuffling with small steps, keeping your feet together and on the ground at all times
If you see someone is in direct or indirect contact with a downed line, do not touch them, call 9-1-1
Do NOT attempt to move a downed line or anything in contact with it by using another object such as a broom or a stick. Even normally non-conductive materials like wood or cloth, if slightly wet can conduct electricity and electrocute you
Be careful not to step near water where a downed power line is located
Do not drive over downed power lines
If you are in your car and it is in contact with the downed line, stay in your car. Warn others to stay away from your vehicle--call 9-1-1 for assistance
If you MUST leave your car because of fire or other danger, JUMP away form the vehicle so that you don't touch the vehicle or the ground at the same time. Land with your feet together.
Burns to the flesh are horrific and electrical burns may be the worst kind. Not only can electricity cause burns but the nerve and tissue damage in addition to the burn can be fatal, easily.  Electricity is not something to play around with and that should be communicated in your home to your children and anyone attempting DIY projects. As mentioned, many adult electrocutions occur in the workplace. If you or someone you love has been injured due to an electrocution, you may need a personal injury attorney to represent your legal interests.  When electrocutions occur in the workplace, many factors must be examined such as safety procedures and maintenance and quality of the equipment.  Failing to maintain equipment or implement safety procedures is negligent behavior by an employer. If you have been injured in an accident that resulted in burns,
our attorneys
understand burn injuries and the factors that can cause such injuries and deaths. Call (314) 276-1681 locally or (800) 685-3302 toll free for your free consultation. Source:  American Burn Association - Electrical Safety Educator's Guide  Ameriburn.org/Preven/ElectricalSafetyEducator'sGuide.pdf