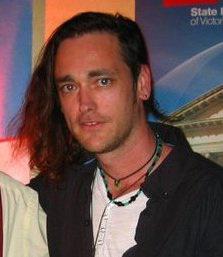 Nathan Curnow is anAustralian writer and spoken word performer. In 2007 he stayed overnightat ten haunted sites around the country and wrote a book about his experiences,The Ghost Poetry Project.

When did you firststart writing poetry? What do you enjoy most about it?

Like most peopleI mucked about with poetry as a teenager and wrote some terrible rhyming stufffull of archaic language, but I truly began when I was first introduced tocontemporary poetry in university and realised that it was more than I thought. 

I enjoy thechallenge and complexity of poetry, although it leads to what Les Murray callsthe 'painless headache'.  You end upagonising over every little thing, teasing out the worth and power of everyword.  Poetry is shortbut expansive, powerful but frail, hard work but also play at the same time, so I guess I enjoy the mystery and contradictions ofit.  

Tell me about thefirst poem you had published. What was it about etc?

It was publishedin Swyntax No.4 in 2001 and is called SheSwings Content in Sleepy Mood.  It'sabout a girl swinging on an old tire amid a sunny afternoon.  I was really proud of it at the time ofcourse.  It was a big deal for me.  But on occasions like this when I fish it outof the box and look at it again I cringe.

What is your usualwriting routine? Do you write every day?

I work in fitsand starts around the demands of my family, and have done ever since I began.  But even when I don't write for a day or twoI still have my head in the project/s I'm working on.  Things have to stew for a while in the CrockPot of my mind and that's just as important to the process as banging on thekeyboard. 

What advice would yougive a would-be poet?

Read and write.  Do your homework on the journals and editorsthat you're submitting poems to.  Knowthat grit, fire and dedication always pay off in time.  The path comes with significants costs and it'seasy to get bitter about them (but that's the same with anything), there aremany privileges along the way too.

What's your opinionof self publishing? Would you recommend it?

Generally Iwould say that if you're going to self-publish then wait until you've had anumber of poems in journals or have a few awards under your belt, but thingsare changing so quickly these days, along with the stigma of self-publishing.  When I was starting out I self-published anovel as a bit of an experiment and although it didn't get very far it was animportant step (albeit a little misguided) towards considering myself a writer.So would I recommend it?  Sure.  If it doesn't take off then it won't be theend of the world, and you always have to back yourself.  Take risks. 

Do you perform yourpoetry? What are the differences between writing for the page and writing forthe stage?

I have been performing for about as long as I've beenwriting, which has led to some good, some bad and some very strange gigs.

The page and stage are two very different spaces and fillingthem successfully demands different skills, but they're also related, just asthe line and the breath are related.  Theblank page can be unforgiving and expose the weaknesses of a poem whereas thestage can throw up so many variables on the night that you have to be on yourtoes.  And yet whether you work on thepage or the stage you still have to address similar questions ie. 

What is my poem about?  What isits core/tone?  What's the best way toconvey it?  Where do I want to take the audience?etc.

Have you beeninspired or influenced by a particular poet's work? How did it affect your ownwork?

Kevin Brophy's work has been a huge inspiration and I learnsomething every time I read it.  Hispoems showed me how to write about the things I knew, such as my religiousupbringing, parenting/fathering and the domestic life.  I encounter play, depth, risk and passion inhis work, plus an attention to the twists of language.  His work asks questions of poetry itself, and withsuch deceptive, disarming simplicity.   

What about themasters? Who would you choose and why?

I don't have any hard and fast loyalties regarding themasters. Perhaps I can answer the question with poems instead.  Here are a few (among so many) which I willalways love:

Kubla Khan (SamuleTaylor Coleridge), Ulysses (LordAlfie Tennyson), Beach Burial(Kenneth Slessor), The Secret (DeniseLevertov), I'm Explaining a Few Things(Pablo Neruda), St Petersburg (KeithEisner), Burro (Cate Kennedy), What the Light Teaches (Anne Michaels), Free Union (Andre Breton), Inside a Tree (Doris Brett), Stalingrad Briefing, 1943 (Ian McBryde),The Hand (Sharon Olds).

Please include a favorite poem of yourown to be published with your interview and tell us a little about it.


WhalingSong (Norfolk Island)
each tier of a pine tree is a curved whale boatlaunched into the sea at dawn, lost at dusk beacons are lit, soft language upon the horizon 
a glowing ship marks the earth's turned sidesteering on mutineers' blood, history is towed like the Lord's Whale, boiled down, into song
enjambed, the living upon these stones brokestones to anchor old dreams, from the work of hands the shore is made—rowing forward
heaving back, rowing forward—Come Ye Blessedmemory like shadow is best stored upon itself though darkness refuses to pass without trade
claim the red earth turned for good, climb like a seed, spread even on the wind, silhouette upon the dawn, beneath the freshest star you are
here, departed, sing with us yourselves back home


I chose this one because it comes from an amazing experience I had onNorfolk Island, and was written as a kind of thankyou for the hospitality Ireceived.   It was also translated into the Norfolklanguage by Archie Bigg, so I'm very fond of it.




I became fascinated with the history of the Pitcairners following theirrelocation to the prison-island—how they traded for what they needed frompassing ships and taught themselves the skill of whaling.  If a whaling party failed to return bynightfall beacons would be lit upon the cliff-tops to guide them back home.  Norfolk Island is so small that if the mensteered on the wrong course, were out by even the slightest fraction, then theyran the risk of missing the island altogether and becoming lost in the Pacific.  (The 'Lord's Whale' is the name given to thebiggest whale they ever caught).


It was first published in Island119 (2009) and then in my collection TheGhost Poetry Project (Puncher and Wattmann).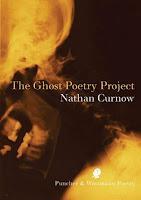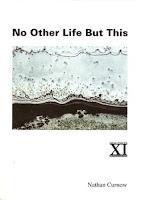 The Ghost Poetry Project - Published by Puncher and Wattmann 2009. Available at Readings, Gleebooks or any good independent bookstore. ISBN: 978-1-92145018--1
No Other Life But This - Published by Five Islands Press 2006. Out of print, but available from the author.
Author website
http://nathancurnow.weebly.com/
Interview at Verity La
http://verityla.com/2011/02/13/the-haze-and-hard-burn-of-nathan-curnow/
Interview at TheView from Here:
http://www.viewfromheremagazine.com/2009/11/ghost-poetry-project-interview-with.html
Indiefeed audio Madefrom the Matter of Stars: http://castroller.com/podcasts/IndiefeedPerformance/1101410