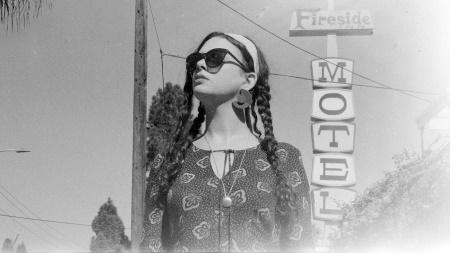 photo: Luke J Novak
English bluesy folk singer Natalie Bouloudis does some reverse engineering on her new single Coal, when she describes the end of a relationship that started out so great with both parties sporting eyes sparkling as diamonds. It did not last and it ended up being turned to coal and finally dust when the magic of the joint forces of two highly different personalities turned out to be an illusion after all. Her vocals soar in a blend of agony and anger, with Luke Waterfield contributing a stirring violin part. Recommended if you like Dusty Springfield in a foul mood.
Natalie Bouloudis: vocals, guitar
Hannah Stacey: drums, keyboards
Luke Waterfield: violin
Luke Novak: bass
Coal is a self-released single. Buy it from her website. It is a track from her forthcoming Devil is Doubt EP, due for release on limited aqua blue vinyl on January 29, 2021.
» Natalie Bouloudis on Facebook
HCTF review of Expand.