It's Wednesday and that means it's exactly 24 days until my Birthday, woo hoo!!! Today I have a blush review! NARS Orgasm Blush is an oldie but goodie. I purchased mine at Mecca Maxima a month ago with the gift card I won from Beauty Swatch. This is my ultimate dream blush, I've always wanted it but for some reason never bought it until now. This is my second NARS product, first being the Sheer Glow foundation which I haven't used yet and only just discovered it didn't come with a pump!! It's such a lovely and good quality blush, I can see why there are so many glowing reviews out there.
The ultimate authority in blush, NARS offers the industry's most iconic shades for cheeks. Natural, healthy-looking color that immediately enlivens the complexion. A light application of even the highest-intensity hues delivers a natural-looking flush.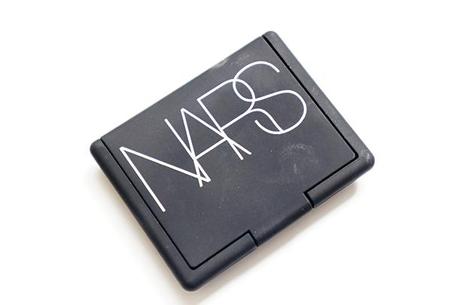 The NARS Orgasm Blush is described as a peachy pink color with golden shimmer. The shimmer gives your cheeks a glowy appearance and doesn't scream glitter. The blush is more on the pink side than peach though. It's very soft and pigmented, it showed up on my cheeks no problem. I applied this blush with my sigma angled brush.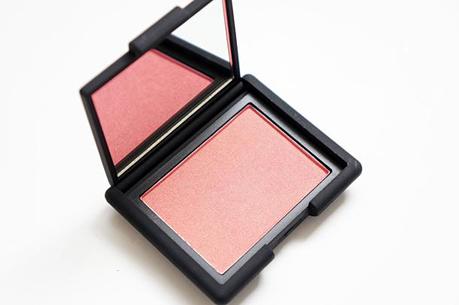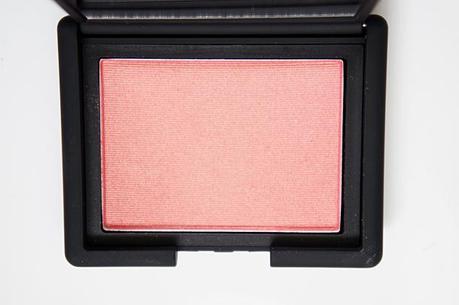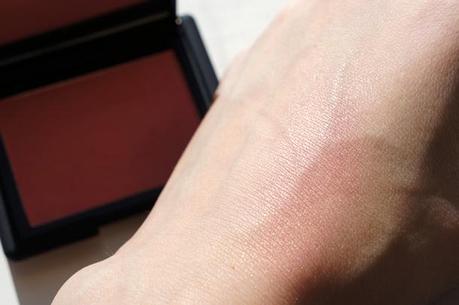 What I love about this blush:
The color is gorgeous, wayy prettier in real life
Stays on for a good 8 hours
Blends easily
The awesome packaging as with all NARS products – The rubbery exterior is great at preventing scratches and the mirror is helpful if you're applying on the go
Well I can see why this is NARS' most popular product, it has great colour payoff and finish. Last week, we bought our tickets to the US!! Heading there towards the end of the year for Thanksgiving. Black Friday sales here we come!! While I'm there, I'm definitely going to be stocking up on more NARS blushes. These blushes retais for $45 in Australia and can you believe Sephora sells these blushes for $29? I can buy 3 for the price of 2 here and if I buy 6 it's for the price of 4

.
What's your favorite NARS blush?