Name dropping and a few dreadful pictures of me that we will have to endure.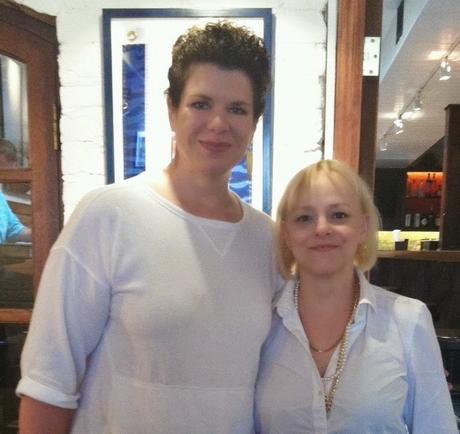 Raina is wearing heels, I am not
Last week I met up with Raina Cox, the voice behind the blog
If the Lamp Shade Fits
. We met for for lunch in Old Town Alexandria and I let my daughter play hooky in order to spare Raina's daughter from our bloggy chat. It was so much fun!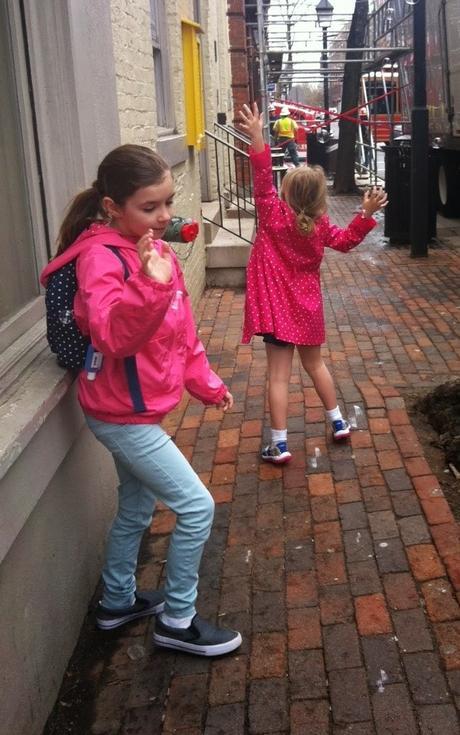 I think our girls were best friends in a past life and stand a good chance of being besties if Raina would just move next door.
We enjoyed our day and saw a few really strange things. Part of our post lunch conversation: Raina: A shopping cart just drove by. Me: What?!? Raina: A shopping cart full of people just drove by. Is that some local thing? Me: No?
After lunch said ginormous shopping cart had been pulled over and tons of people were snapping photos. Hours later we found it by us in the parking lot.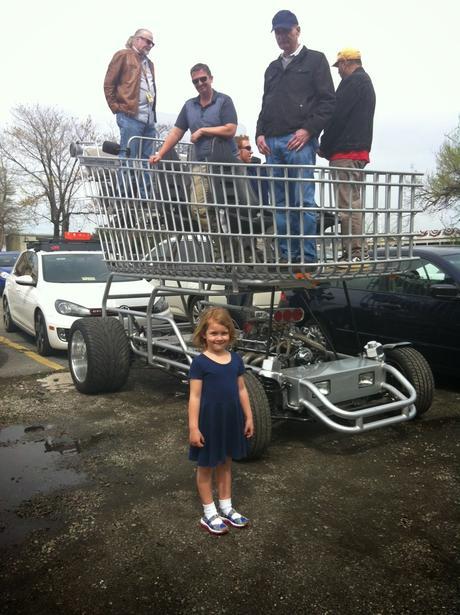 Fun but weird.
On Friday I hopped in the car and headed for High Point NC. The opening gala for the
Junior League High Point Designer Showhouse
was in the evening and I had done a painting for
Lisa Mende's
kitchen/breakfast room and tons of people I know were going. Sorry for so many craptastic iPhone photos.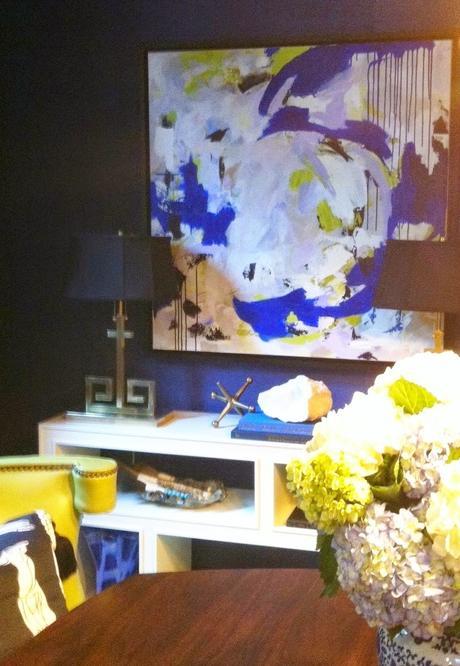 Her space was a showstopper. I want the kitchen in my house!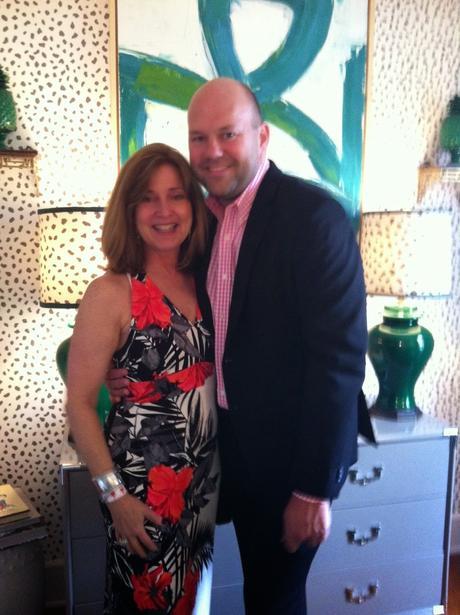 Kim Macumber
and David Ecton (of
Parker Kennedy Living
) posed in the carriage house bedroom that David and Lance Jackson designed.
 Here is where I make excuses. Friday was the worst pollen day and I sneezed more than I have in years. Let me tell you, sneezing at 70 miles an hour is terrifying so I took every allergy med known to man to try and make it stop. Therein lies the reason I look puffy and demented.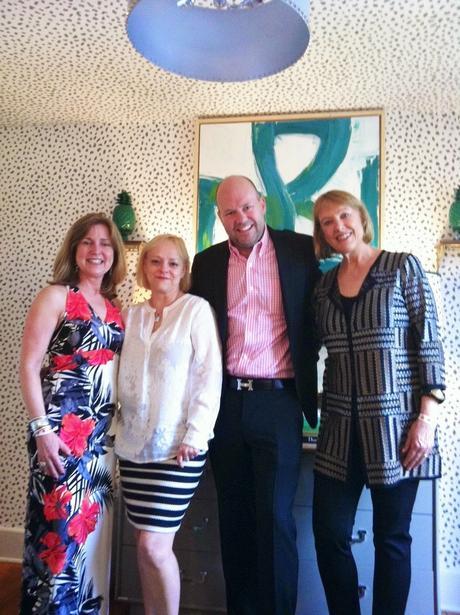 Kim Macumber, Kerry Steele, David Ecton, Linda Holt
It was great fun chatting with
Nancy Powell and Bethany Brower
, two old friends. I met Kim Macumber in person for the first time and her pal Linda Holt. I chatted with
Meredith Heron
and giggled with
Traci Zeller
. It was fabulous.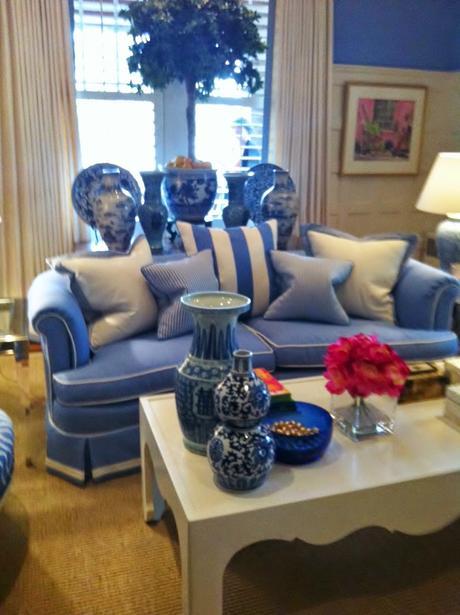 I really wish I had taken more pictures. The house was really incredible.