From Bench Creek Brewing out of very rural Alberta (Yellowhead Country) near Edson comes their "Naked Woodsman Pale Ale". The beer pours a copper colour with an off white head. The aroma consists of floral hops, citrus and bready malts. The flavour is of citrus, lemon, orange, caramel, bread, earth and bitterness. The alcohol content comes in at 5.2% with an IBU of 40. The flavour and mouth feel of this beer is a bit different than many pale ale's but is enjoyable to drink.
Commercial Description: There's a story to the name but we won't get into the details. All you need to know is that when a man ventures into Alberta's backwoods, he comes back changed. Almost like he stripped away what he didn't need but ended up more complex than ever. You look at him and think: He's either missing a few oars on his canoe, or he's an inspiration. The Naked Woodsman Pale Ale grows more complex, unraveling more flavours the longer you savour it. Notes of fresh bread and light caramel malt flavours mix with bright floral, grapefruit and orange hop aromatics. There's a sweetness to it - apricot and peach hop flavours combine with subdued citrus. It finishes with a star of anise spiciness that makes you think this somewhat fruit-forward brew could be paired with herb-crusted chicken for dinner, and also with lemon tart for dessert.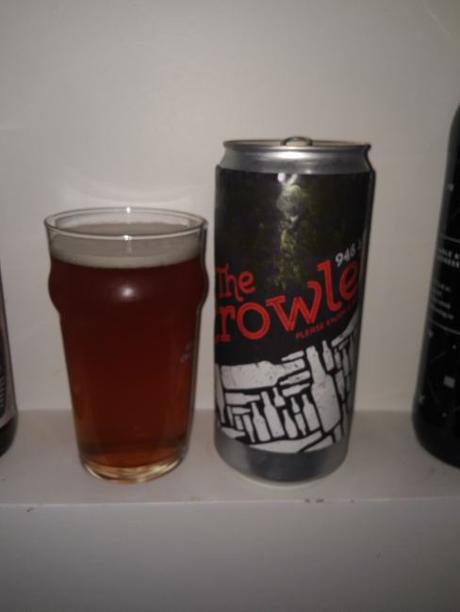 About Mike
I am an avid outdoors man and hobby photographer who loves to spend as much time as possible exploring the beautiful backcountry of the Province of British Columbia and everywhere else! When not exploring nature though I am exploring Craft and Micro Brew beer locally and from around the world. If you love beer like I do please come on a journey for your taste buds. Who knows you just might find your next favorite beer!
This entry was posted in Pale Ale and tagged alberta, bench creek brewing, bitter, bitterness, bread, bready, caramel, citrus, earth, earthy, edson, lemon, naked woodsman pale ale, orange, rural alberta, yellowhead country. Bookmark the permalink.