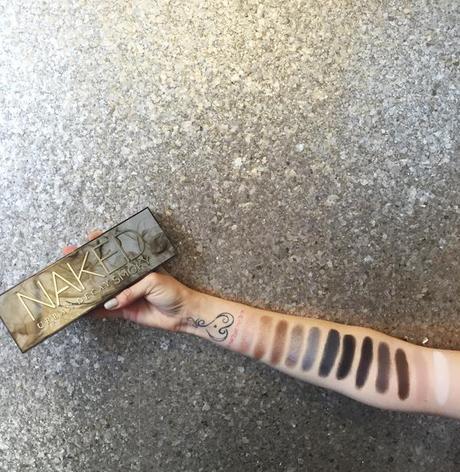 It's time to get naked again. NO! Not like that! With the smoky palette by Urban Decay. This will be another addition to the naked palette line. But it will have shades for pulling off the perfect smoky eye.
Naked Again? Urban Decay Smoky Palette
Urban Decay is releasing the new smoky palette this summer in July. Nine of the shades in the Urban Decay Naked Smoky palette are new. So you will be able to do some really amazing smoky eye looks with a single palette.
Really! No Palettes by Urban Decay
I don't have any of the naked palettes. I know what you are thinking… What kinda makeup junkie are you?!?!? I just can't muster up that much money for a one palette. So I'll wait for budget makeup lines to dupe it. Come on. You know they always do!!! Hey Bh Cosmetics are you listening? Get to making a *new* smokey palette for the summer.
URBAN DECAY SMOKY SWATCHES VIDEO
If you are interested in the shades that will be in the new Urban Decay Naked Smoky palette — ha, you know I gotcha. Checkout the video below of Kandee Johnson swatching this exclusive new palette.
Don't Leave Me Hanging…
Be sure to support this blog the liking and following on your favorite social sites. Follow and like @GirlRatesWorld on youtube, instagram, twitter and facebook. New updates weekly so definitely stay tune, lovelies!!!