This year, I have deliberately chosen to keep my reading light - in the sense that I want to read books that don't pull at my heart strings too much. Books that I can read and enjoy without getting too emotionally invested in them.
I thought Mystic River would be that kind of book.
Newsflash: It isn't. I loved the book, it's probably the best book I read this year, but it also left me feeling emotionally drained, and very, very sad.
About the Book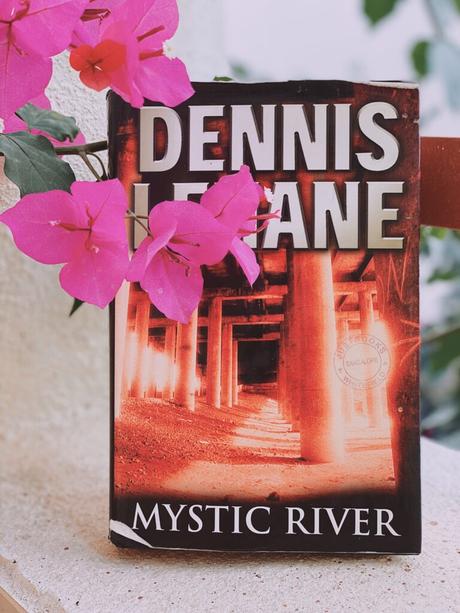 ~ Synopsis by goodreads
My Review
This is generally classified as a thriller, but while there are some elements of mystery, it's more like a character study of three boys with three different fates.
Dave Boyle has drifted from job to job, never quite managing to bury his traumatic kidnapping experience. Jimmy Marcus is a former criminal who has gone straight and is now a family man. And Sean Devine is a cop with an estranged wife.
When Jimmy's daughter is brutally murdered, Sean is called to investigate the case. To get to this point, there's a lot of story and description - a lot of it slow and boring. But once Sean starts investigating, the book really picks up steam.
The handling of the mystery here, the construction, the pacing, the clues and final reveal, it's all flawlessly done. I haven't seen the movie so I couldn't guess the killers at all. Frankly though, it didn't matter who the killers were. It's more of an exploration of how a childhood trauma affects all these men.
My heart just broke into pieces for Dave. He just never caught a break. Sean was slightly better off although he's going through his share of personal trauma as well (which I thought the book glossed over a bit). Jimmy remains a bit of an enigma - sort of a tough guy who can't be broken - even by his daughter's death. It's a bit curious how Lehane chose to develop Sean and Dave so fully, but left Jimmy a little one-note. The strategy works although I am not quite sure why that is.
This is more than a run-of-the-mill thriller. Some of the best thrillers bring in a feel of poetry into the violence, and Mystic River does that also.
Jimmy knelt down by the river and plunged his hands in it, oily and polluted. We bury our sins here. We wash them clean.
That sense of poetry is what elevates this book from average to beautiful.
So far, out of all the Lehane novels I have read ( Gone Baby Gone, Moonlight Mile, The Given Day, Shutter Island, and Mystic River), I would say Mystic River is straight-up my favorite.
Which Lehane novels have you read? Any you'd care to recommend? Have you seen the Mystic River movie? Is it as good as the book?
Rating: 4 out of 5.