Various food items like ice creams, bread, soup and even infant formula contain Whey protein. This dietary supplement is popular to improve muscle strength.  Sports Nutrition Whey Protein Powders are consumed to fulfill all nutrition and for fitness.
Let's check a quick review on MyFitFuel Whey Protein 80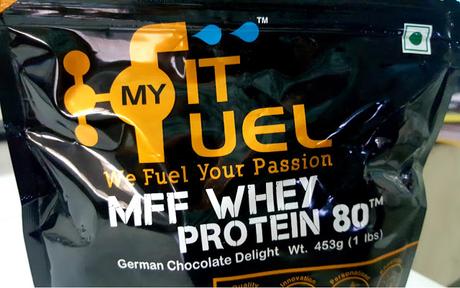 What

MyFitFuel Whey Protein 80

claims?
My Fit Fuel™ is a customer oriented, innovative and transparent sports nutrition brand. We created this brand with an experience and passion for sports nutrition and fitness. MFF™ vision started from a point where we wanted every customer to be knowledgeable about Quality, Innovation, and Ingredients of their sports nutrition product. In short, helping you buy products more confidently with complete knowledge.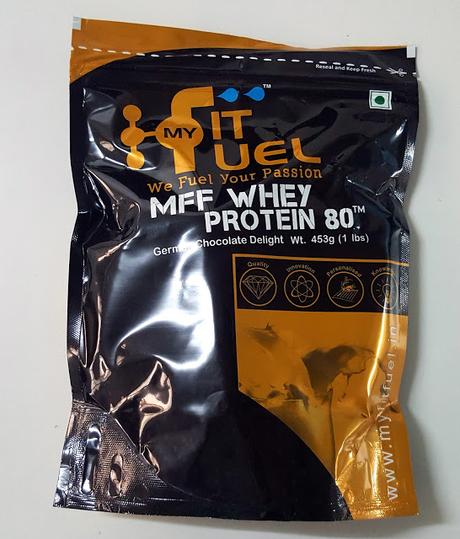 Ingredients list of MyFitFuel Whey Protein 80
·

  
Whey Protein Concentrate
·

  
Cocoa
·

  
Permitted Nature Identical Flavours
·

  
Sucralose
Price and quantity
Rs.999. 
Buy Protein Powder Online in India
Flavors available:
·

  
Unflavoured provides
·

  
Swiss Vanilla
·

  
German chocolate
Nutrition value
Serving Size = 32g(1 scoop)
·

  
Energy = 120 kcals
·

  
Total Fat = 1.9g
·

  
Sodium = 60 mg
·

  
Total Carbohydrates = 4.5g
·

  
Protein = 23g
·

  
Sugar = 0g
·

  
Cholesterol = 45 mg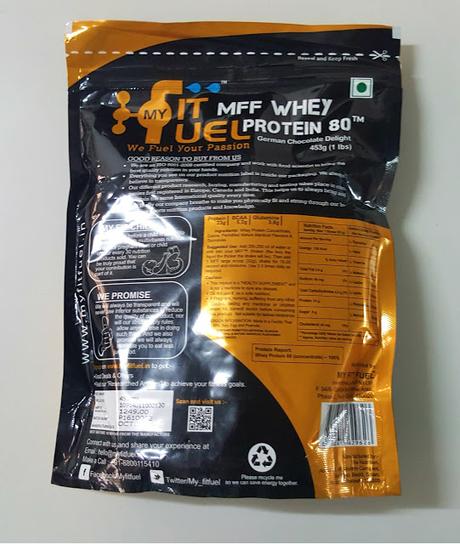 Benefits of using MyFitFuel Whey Protein 80
·

  
For muscle growth whey protein work very well when consumed with proper workouts.
·

  
Want to lose weight? Whey protein lowers your hunger with its high satiety nutrient. This is useful to reduce and control weight.  
·

  
Whey protein acts as a best supplement for kid's growth. This helps in boosting metabolism and to repair their muscles.
·

  
This can also be helpful to treat type 2 diabetes.
My view on MyFitFuel Whey Protein 80
This comes in a sturdy and resealable packaging. The taste is sweet and can be taken with either milk or water.  The powder gets mixed quite easily without any lumps. You also get a shaker along that's quite useful to get an excellent texture.
While I compared the price of MyFitFuel Whey Protein 80
with other nutrient brands in the market, this one is quite economical. MFF is an Indian brand and thus no huge shipping and transportation cost has to be paid unlike the ones of international brands.
You can also buy this Whey Protein from MFF in different flavors. The powder quality is awesome and actually helps in curbing hunger. Make sure you don't increase the mentioned intake/ dosage.
Disclaimer:
This is my personal view. Please consult the doctor for your concern.
Whey Protein

is a best way for protein intake with many health benefits. So, Stay fit with MyFitFuel Whey Protein 80!!!