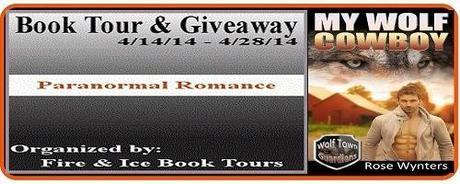 If you were stranded on an island what 10 things would you most want with you?
If I were stranded on an island, I would definitely have to have the following:
1. A satellite phone - If the island is full of cute, sexy guys, I might end up wanting to stay for awhile!
2. A large box of matches - Hopefully, these would last longer than a lighter.
3. A knife - A girl can't be stranded on an island without one, right?
4. A toothbrush - This is an essential item... The last thing you need is a cavity.
5. An RV - No, I can't have that? Darn! Okay, I'll have to settle for a tent, but I have to warn you! I don't do well with snakes, spiders, or wild pigs, lol.
6. A pan - You can do a lot with this!
7. Mosquito repellant - Something tells me I would REALLY need this one.
8. A water cooler - Once I find a safe freshwater source, I'm going to fill that baby up!
9. A thick blanket - A lot of islands can get chilly at night.
10. A fishing pole - With all the time I'd likely have on my hands, it'll be the best way to add some protein to my diet!
Thanks for having me on your site. I enjoyed the ten questions!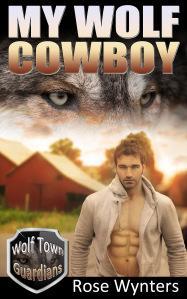 Genres: Paranormal Romance, Plus-Sized Romance
Release Date: 3/25/14

Blurb:
Wolf Town Guardians – Born to walk this world as both wolf and human, these men take their role as protectors very seriously. Enjoying sensual pleasures as they please, this group of alpha werewolves are the finest when it comes to protecting their hidden settlement.

Guardians are the masters of self-control, taking pride in their authority and hard, muscled bodies. That all changes at the first scent of their mates. Their control snaps. The mating heat begins.
This is their stories.
To claim his mate, Connor will have to break all of the rules…
It's a good thing rules were made to be broken.
Connor Bouchard is a werewolf with a huge secret. He's mated, but he's done everything he can to avoid claiming her. But the wolf that lives within him has had enough. And even if it means war, this alpha cowboy will have his mate.
Natalie Miller spent her entire life living on the Amish settlement in Missouri. Her world was safe… Until the night everything exploded in her face. She learns that nothing about her life was what it seemed… Even her. In a fiery blaze of horror, secrets are revealed… And an enemy of old comes back into play.
Forced to accept Connor's protection, Natalie refuses to indulge in the attraction that lies between them. She didn't count on the heat, though. It burns within her as she craves a satisfaction that she never needed before. Natalie finds herself wanted by two men, both of them willing to fight to the death to have her. Only one of them is destined by fate to have her, though.
Connor has to seduce her, the sooner the better. The full moon is quickly approaching, his opponent determined to possess his mate. Can Connor tame this wild filly before it's too late?




He stopped in front of a stall. A horse watched them warily, her body locked in place. She was a gleaming shade of dark chestnut with a white star on her forehead. There was something almost vulnerable about the horse, something that touched Natalie deeply. "She's beautiful, Connor. What's her name?"




"Her name is Star," he replied, staring at Natalie. "And she's yours."




"What do you mean?" She gasped out, staring between him and the horse. "This is my surprise?"




"Indeed it is." Connor looked at the horse with a frown. "She's a rescued horse. Her previous owners treated her horribly. It's a wonder that she even survived, but she did. Star is resilient, but she's not able to trust anyone. When I heard about her, I knew she needed you." He stopped to look down at her, his expression unreadable. "Even more, I think you need her."




"Thank you, Connor," Natalie said, her voice trembling. She was touched by his gift, more so than words could say. Overcome by it all, she surprised them both when she hugged him.




His arms wrapped around her quickly, holding her tight. A long moment passed, and then another. In her mind, she fit perfectly within the shelter of his arms. She wondered if Connor felt the same.




"You've got to be shitting me," a male's voice interrupted them, his tone loud and incredulous.




"Connor, even in the barn? Really?" He sounded disgusted as he added, "This man ought to be neutered. It's not safe to let him roam the streets, woods, or even barns. Once he was even caught messing with one of Alexander's maids, and you want to know what's worse? He was wearing red lipstick."




Natalie jerked away from Connor. She was mortified by the other man's words. Peeking past Connor's large frame, she saw a large Native American male standing about twenty feet back. He was with a pretty blonde female who looked extremely exasperated. He had to be another guardian, his size and demeanor left no doubts in her mind to his identity.




Connor rolled his eyes and smirked before turning around to greet him. "Oh, hell," he drawled out in a mocking tone of voice. "So Marrok is back and looking just as grouchy as he always did. What's the matter, old boy? Did you piss your mate off on the honeymoon and get your sorry ass thrown out in the doghouse?"



Buy Links:
Amazon   Barnes and Noble   All Romance E-Books   





Rose Wynters is the author of the Wolf Town Guardians series, the Territory of the Dead series, and the Endurers series. As an avid traveler, she enjoys exploring new places and meeting new people. She also likes camping and seeking out the unusual, especially if there is an urban legend behind it.


Author Links:

Website   Blog   Twitter   Facebook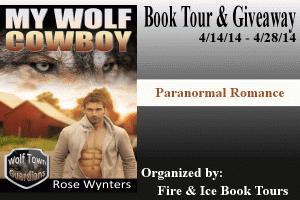 Virtual Book Tour Dates: 4/14/14 – 4/28/14
FOLLOW THE TOUR!

 





Enter to win a $10 Amazon Gift Card and an ebook copy of My Wolf Protector – Book two in the Wolf Town Guardians series. Open internationally, must be 18 or over to enter. The giveaway will run 4/14/14 – 4/28/14.
a Rafflecopter giveaway