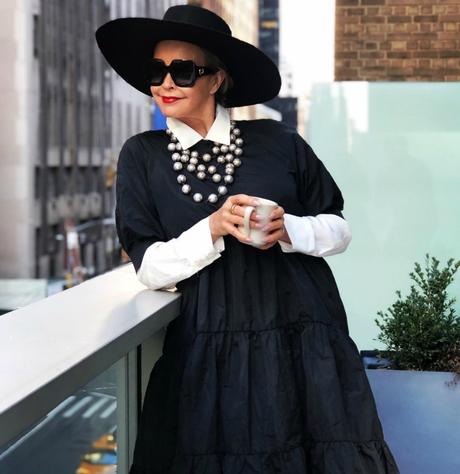 Last month we visited 

New York City


I packed an 

All Black Wardrobe

with plenty of 

Statement Accessories.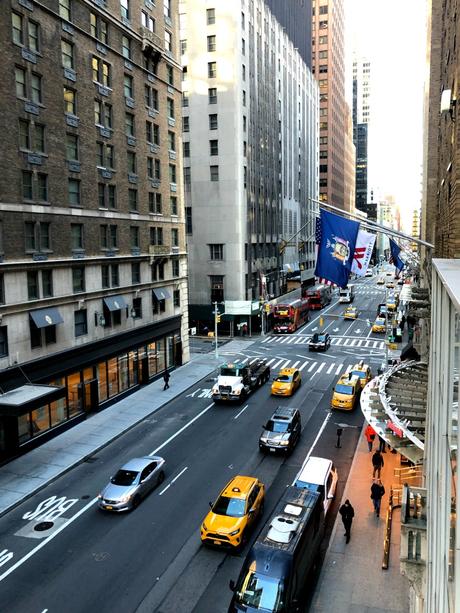 We stayed in 

Midtown

at


48 Lex


I wanted a hotel with a functioning balconyandours was a beauty.Stepping outside you could feel the energy in the city below!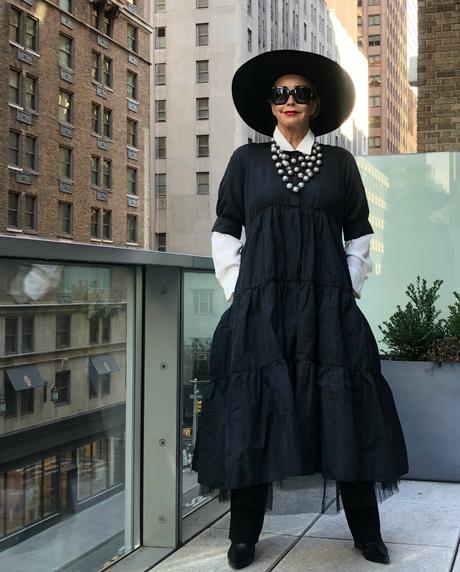 My all black wardrobe consisted ofmany separate piecesand one white shirt.
Pieces in which I could walk the cityshopmuseums restaurants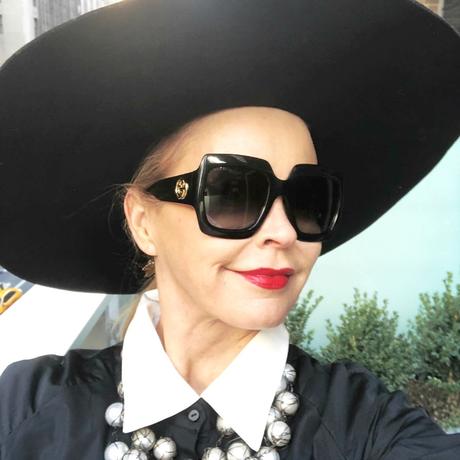 One hatGucci glassesMy wrapped pearl necklaces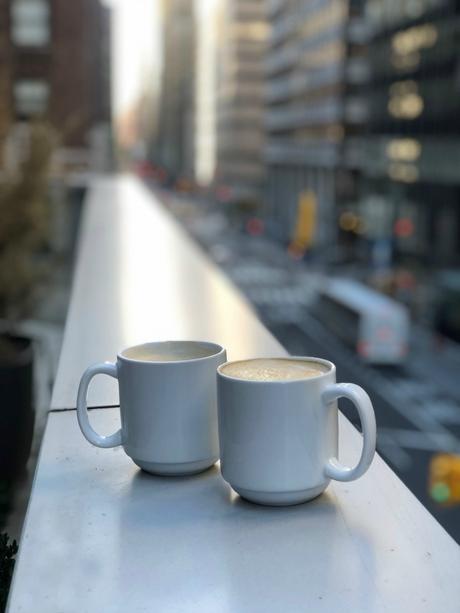 Our balcony at 


48 Lex 


not only had a wonderful viewbut made photo shoots a breeze!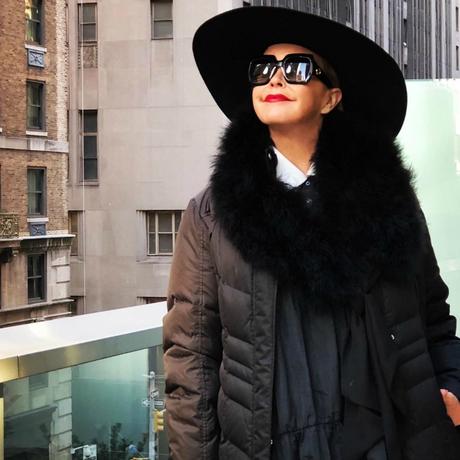 A black puffy coatkept the sun off my face
and
the fur collar was a finishing accessory!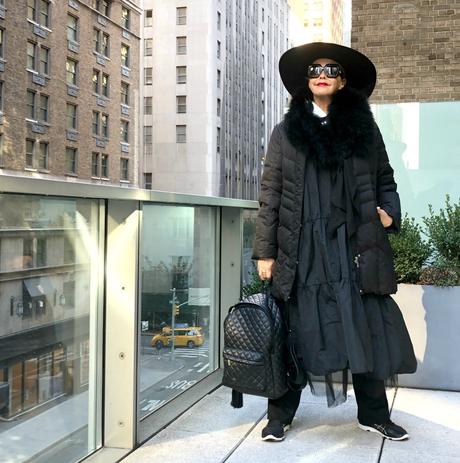 A black backpackmade it easy to change from black trainers to walk the cityto a dressier bootfor lunch.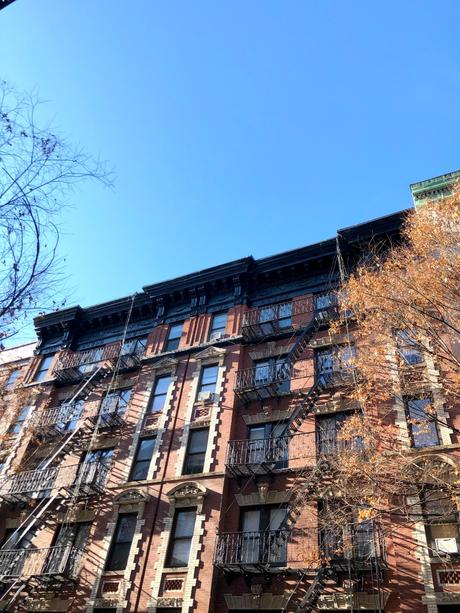 My first adventure a beautiful walk down5th Avenue to SoHo  ...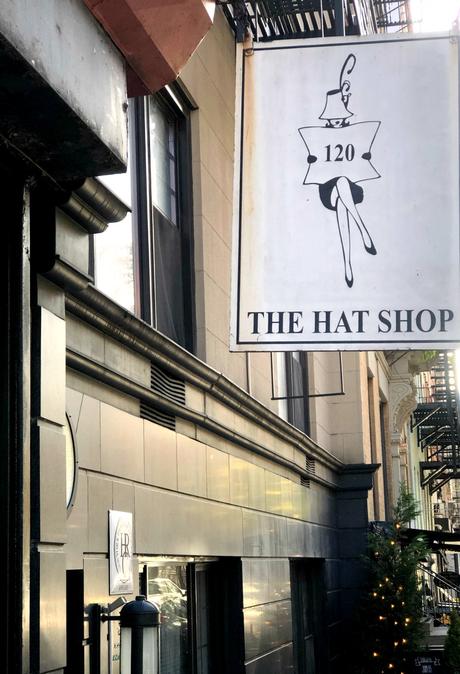 To visit 

The Hat Shop!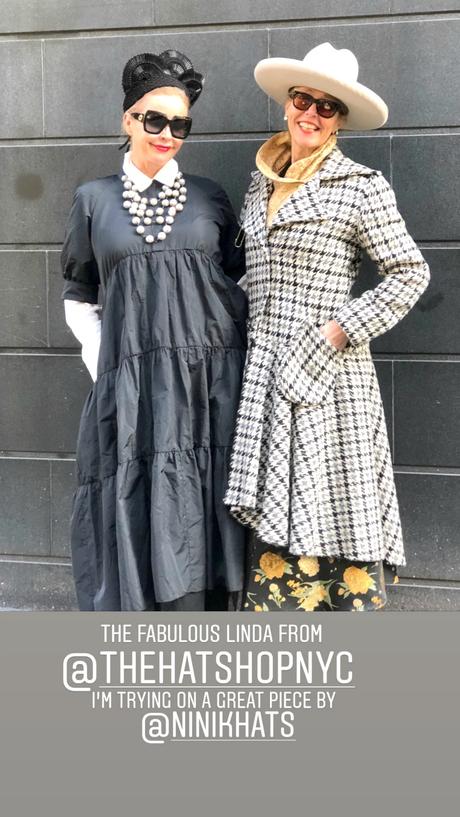 I have been followingLindathe fabulous owner for years onInstagram!She is such a radiant delight!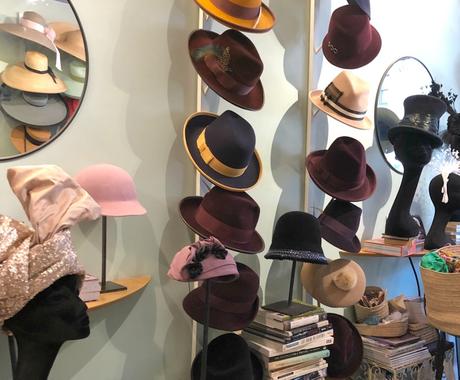 Her passion for

 hats

and 

customer service 

is truly second to none!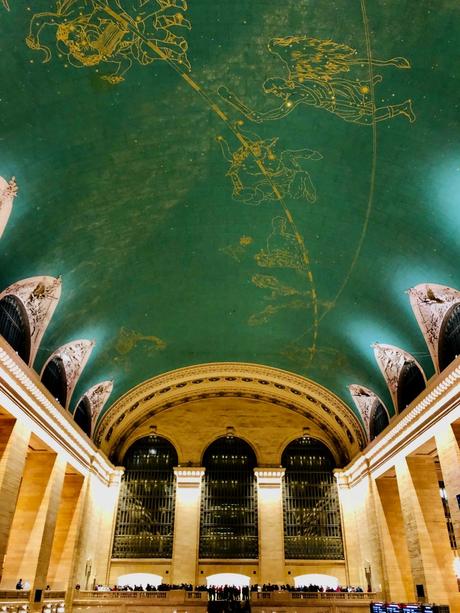 Another stop was

Grand Central Station


to walk through and take in
the majesty of the space.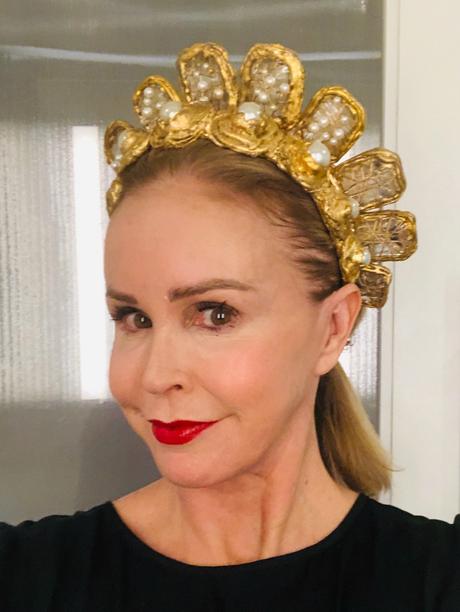 That evening I got to debut my latestCrown Designin the evening!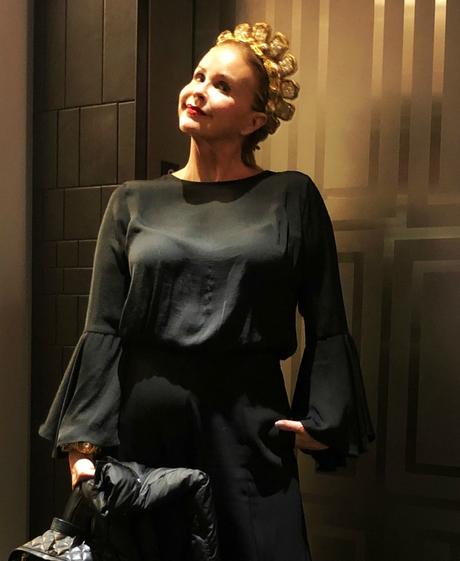 It finished off my black separateswith a high dose of glamour!And my slicked back hair worked perfectly for the rainy night!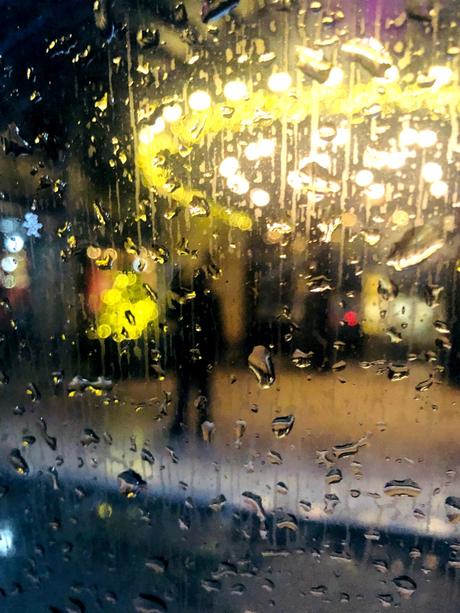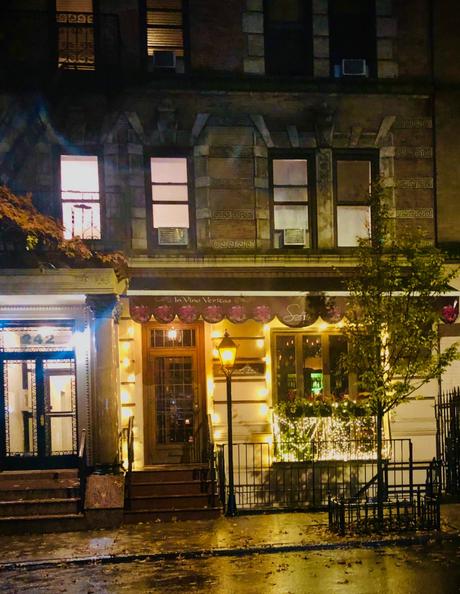 We found the sweetest neighborhood restaurantwithin walking distant,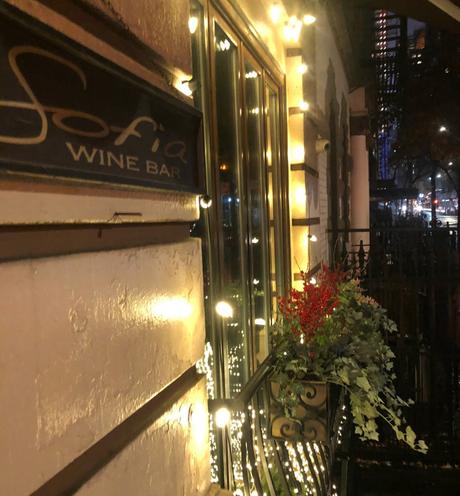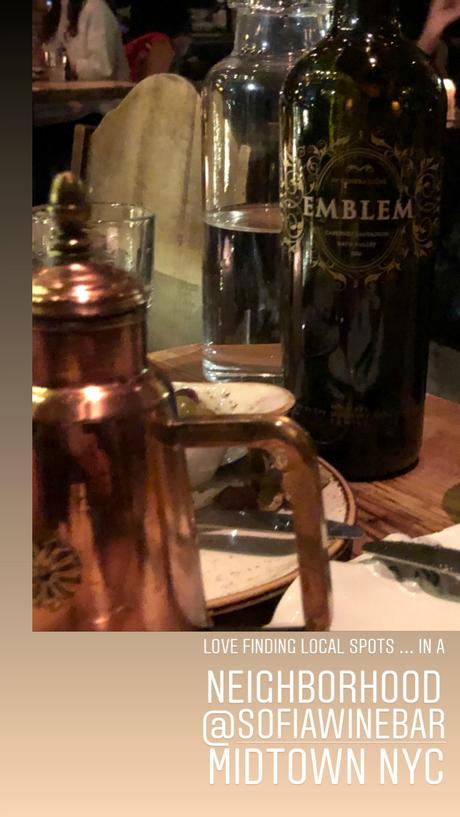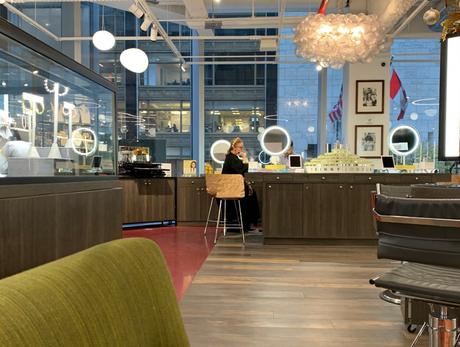 The next morning I had an appointment at


Trinny London

at the


John Barrett Salon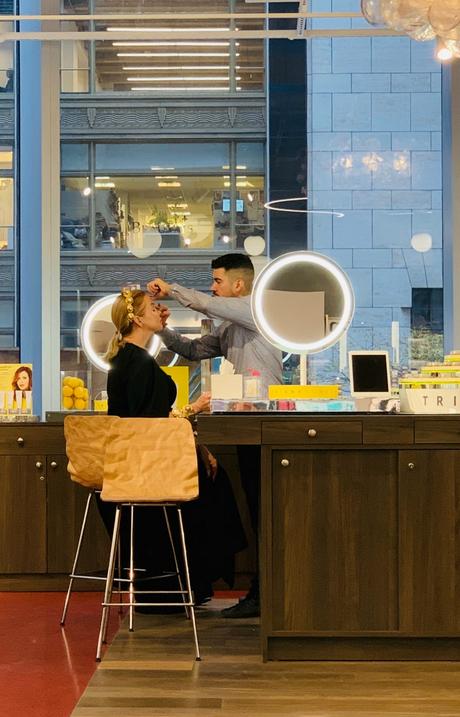 Trinny's makeup line is only available in New York Cityat John Barrett.
I have been ordering it from
London
so I was excited to see the whole line in person!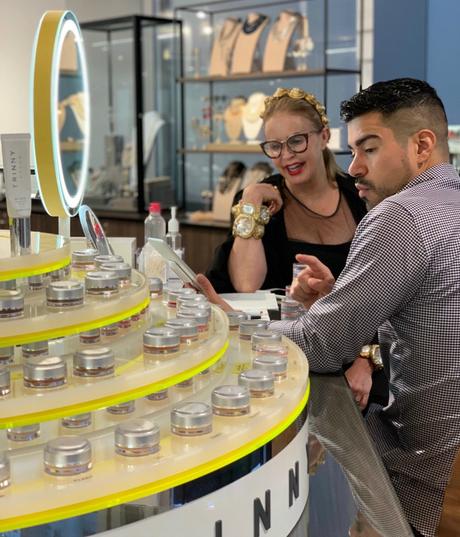 Lenny Galanwho heads up their Retail and Artistry Educationdid my makeupas well as teaching me more  about their product line.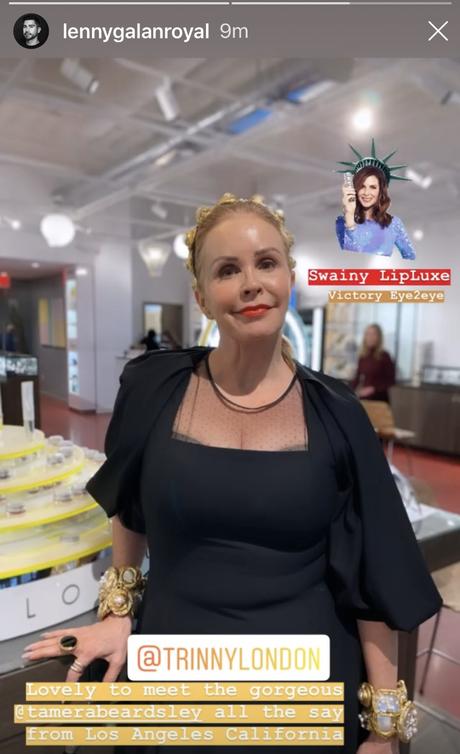 I was already use the line when I travelso I really appreciated his added adviceand was so happy with the makeup outcome!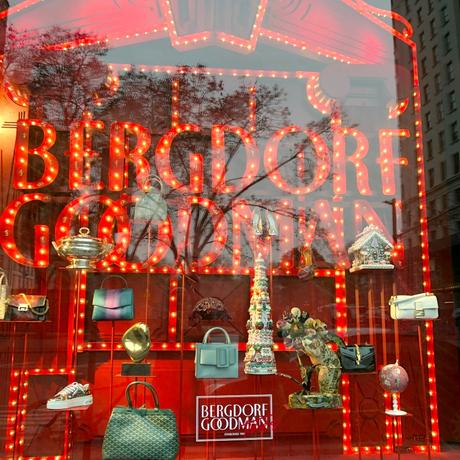 Next stopa short couple of blocks walk to one of my very favorite spots in


New York City


Bergdorf Goodman!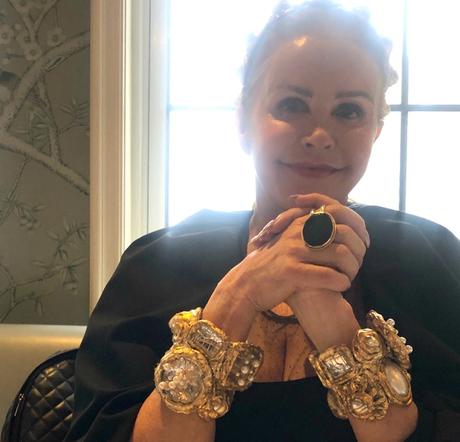 My newest oversized cuff designsand rings from  the fabulous
Luxuria Jewellery
finished off my outfit for the day.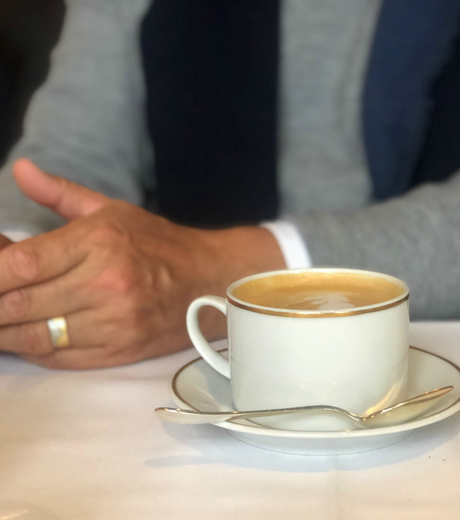 We got a marvelous table for lunch at  the iconic


Bergdorf Goodman


Bg Restaurant
It is always my favorite spot for
lunch in NYC!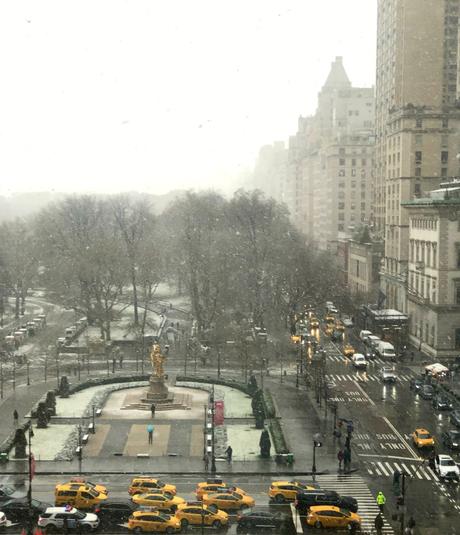 We had a truly magical lunchwith the most beautiful snow fall!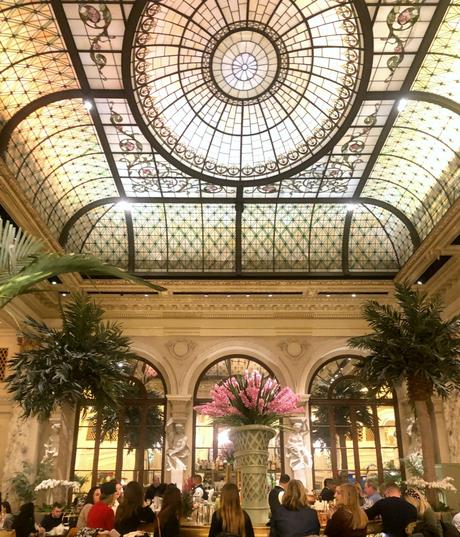 After lunch and a bit of shoppingwe stopped next door for a cocktailat the also iconic
Plaza Hotel!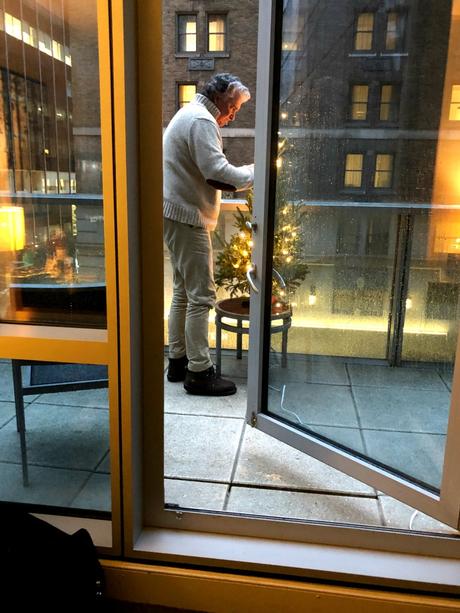 One of the highlights of our NYC stay at

48Lex

was  Jeff putting up a 

Christmas Tree

on our balcony

complete with lights!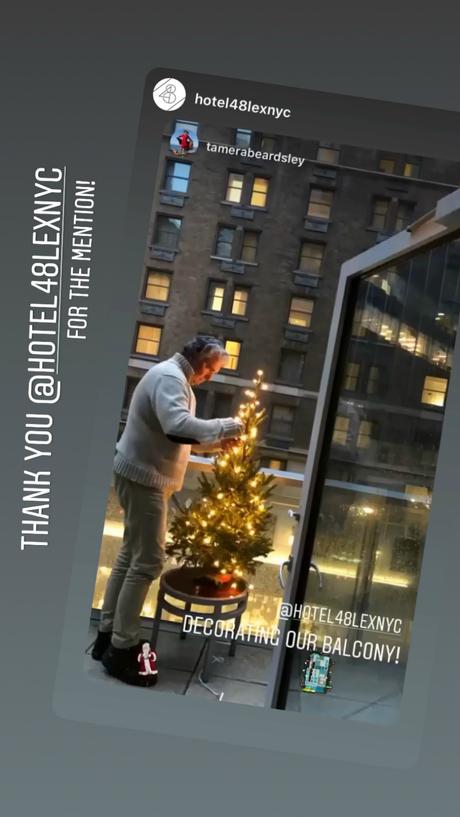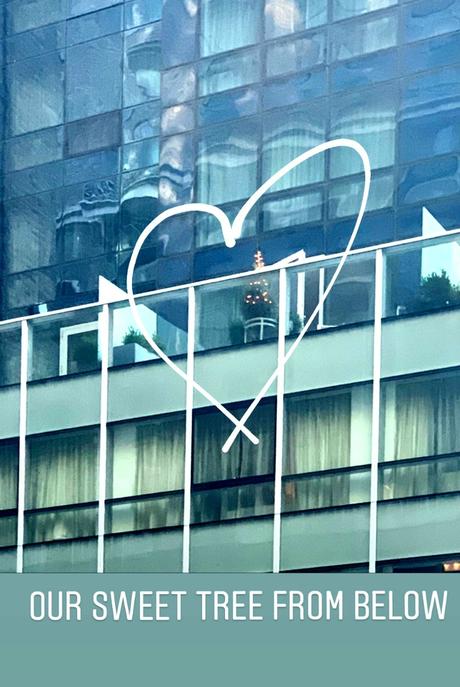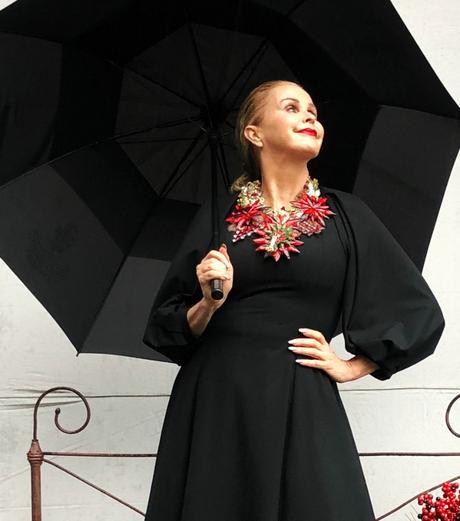 My Holiday Statement Necklacefinished off my dress perfectly with a necessary black umbrella
for the rainy day.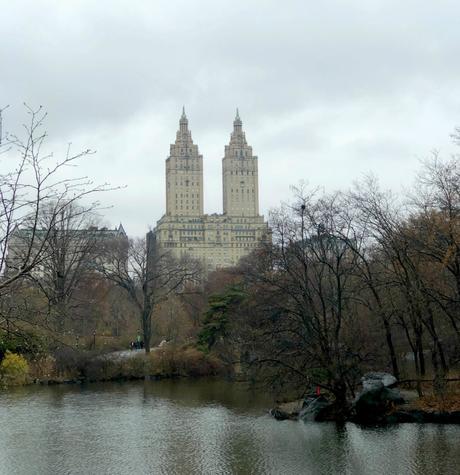 Our plan for the day was to walk around 


Central Park.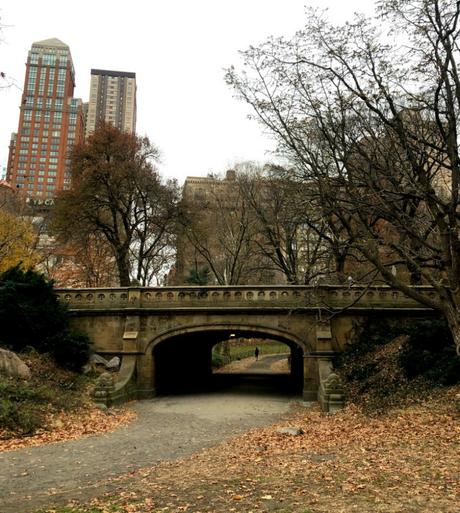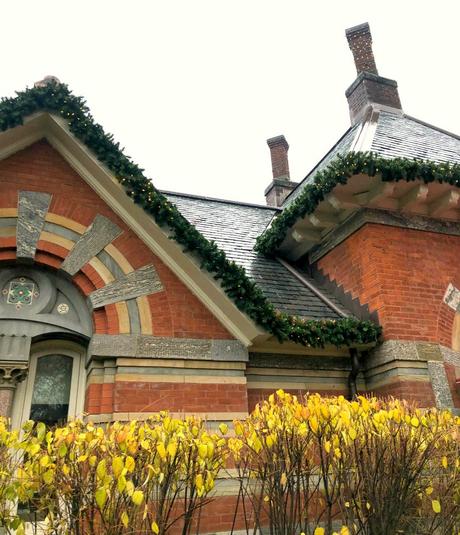 We made our way  in Central Parkto another New York City icon


Tavern On The Green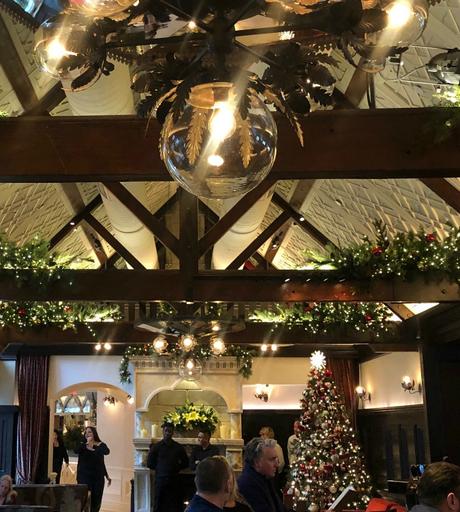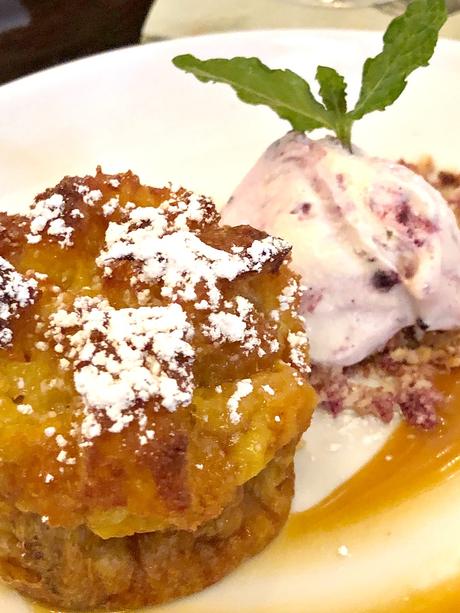 Bread pudding was an indulgentbrunch finish!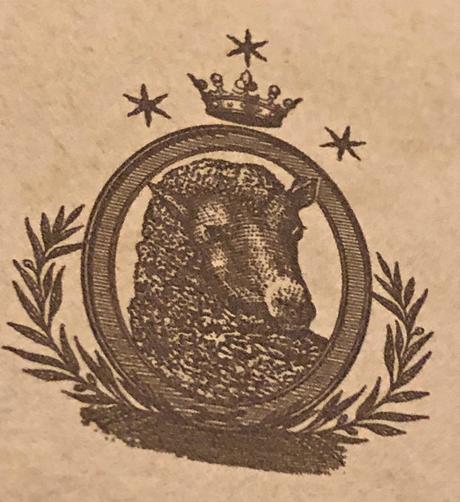 Of course I adored their logocomplete with a Crown!
The sheep is a reference to how the building started outoriginally as a place for Central Park's sheep to sleepoh so many years ago!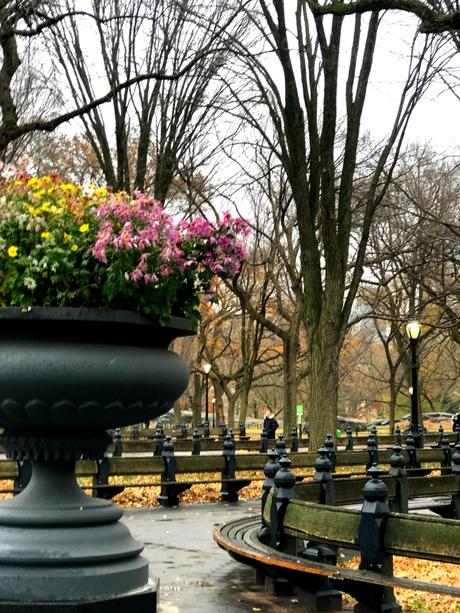 We continued our exploration of Central Parktaking in new beauty around every corner.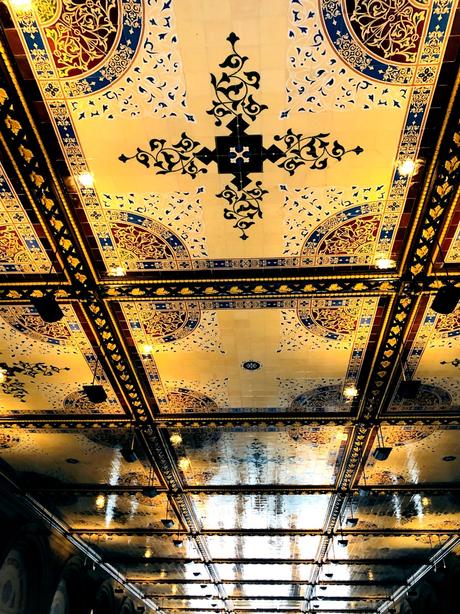 We stumbled upon this magnificent
Minton Tiled Ceiling
right outside the
Terrace Arcade!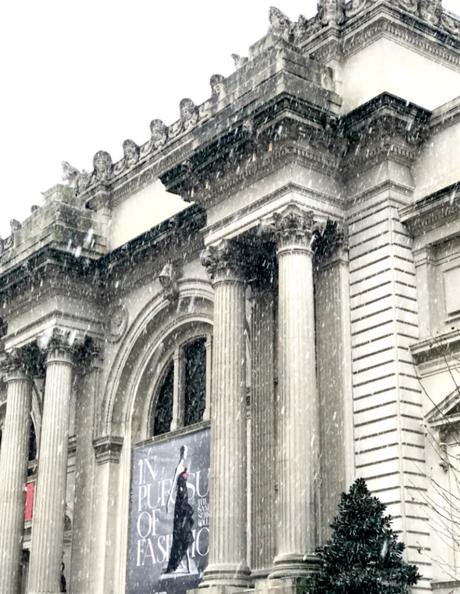 Then we made our way into The Metropolitan Museumfor a Fashion Exhibit
and came out to another magical snowfall!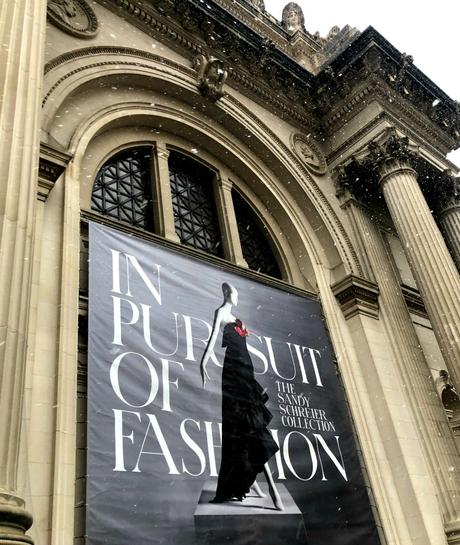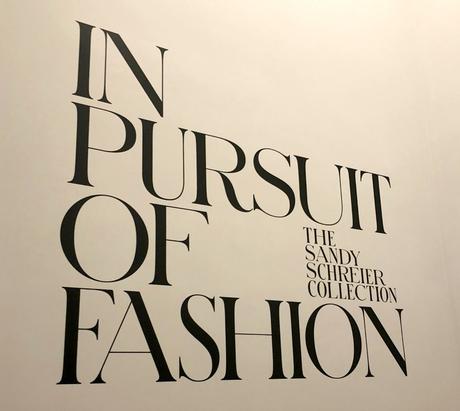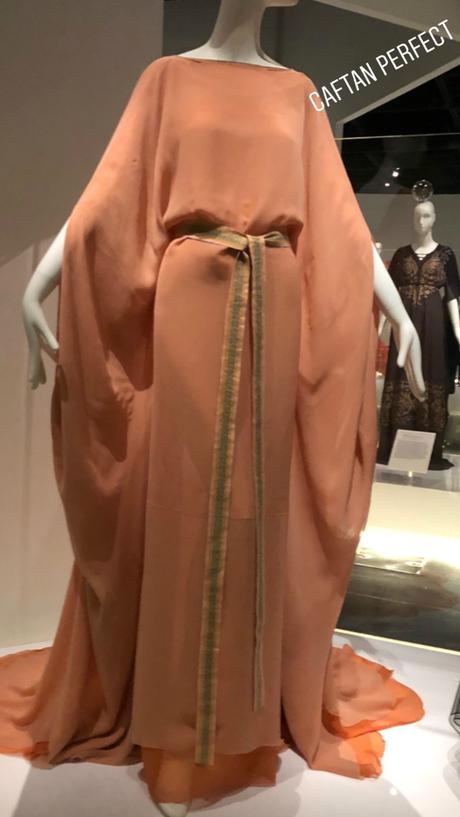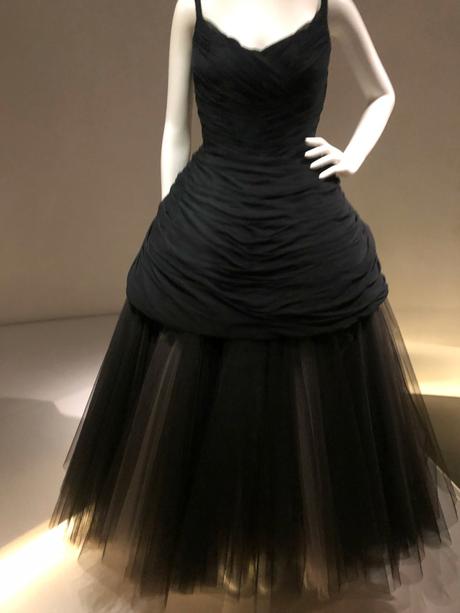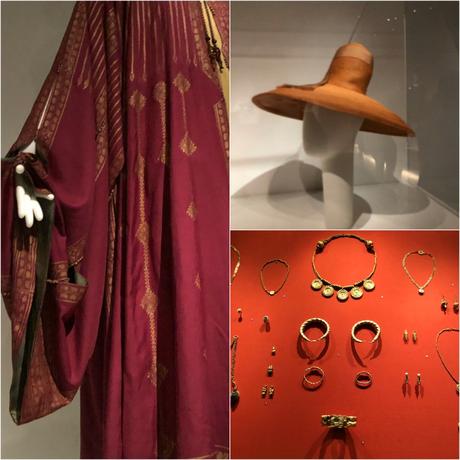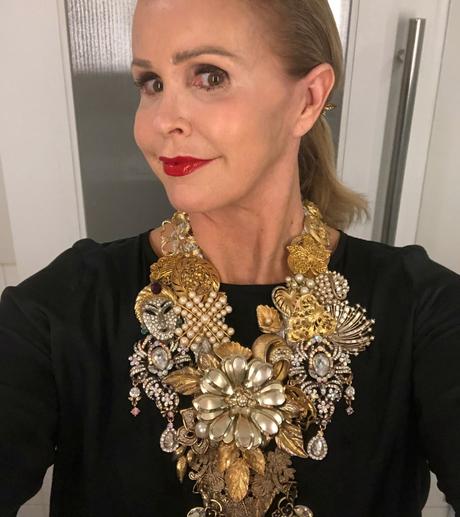 For my final night of our tripI pulled out my 

Gold Vintage Brooch Necklace


that I have been adding new broaches
for several years.
I now have it exactly how I want it!
So many of my personal
Art Pieces
grow and change
until I get them just right!
Prepping for a  trip to


New York City


is always
So Inspiring
for my designing process!


I can't wait to return!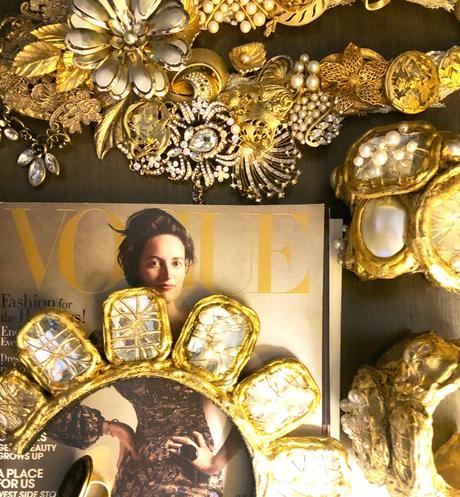 As always my friends
I wish you love and joy
as you style your life