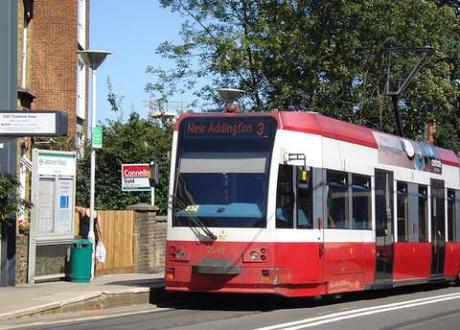 A tram in London. Photo credit: Kake Pugh

Regular commuters will know that one often encounters people on public transport who feel the need to share their objectionable opinions out loud. Repeatedly. But even seasoned public transport veterans are appalled at My Tram Experience, a video filmed by a tram traveler with their mobile phone.
In the shocking YouTube video, which is jam-packed with expletives and most definitely not safe for work, a mother fires repeated racist abuse at her fellow travellers. Uploaded by Ladyk89, it is simply described as a "British woman on London transport complaining that Britain is nothing now that ethnic minorities are in her country." Fuelled by trending on Twitter for most of Monday afternoon, the video raced to thousands of views. Proving that the internet exposure can (sometimes) be a force for good, police revealed late Monday that they arrested the mother on a racially aggravated public order offense.
"Very encouraged by level of outrage on here to the #MyTramExperience video", tweeted TV personality Piers Morgan. "Britain is so much better than that vile bigoted creature."