According to the U.S. Energy Information Administration, the current average price for a gallon of regular gasoline ($3.96) is over $1 dollar more compared to the same time last year ($2.90). Similarly, diesel (currently at $4.12) is also up just over $1 compared to a year ago. With many fearing fuel prices could surpass $5 later this summer, I thought I'd make a short list of my favorite compact fuel sippers (30 miles per gallon combined or greater) under $25,000.
1. VW Golf TDI (diesel)
Base Price: $23,225
EPA Estimate city/highway/combined: 30/42/34
Power: 2.0L Turbo Diesel, 140HP, 236 lb-ft torque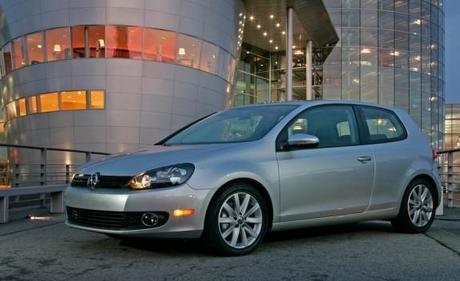 Part of the reason this is at the top of my list is because I'm picking one up sometime this month. But, I'm also a huge fan of diesel cars in general. They get close to or exceed hybrids in terms of fuel economy, typically have a much smaller price premium, and burn cleaner and quieter than diesels of the past. Despite the EPA's estimates, most TDI owners are reporting up to 50 MPG on the highway and over 40 MPG combined, so it's nice to know you'll need to fill up only once or twice a month. Compared to the sportier gasoline-powered Golf GTI, the TDI is still roughly 30 percent cheaper to operate, even when accounting for the higher cost of diesel. This comes with sacrifices in terms of power and performance, but the TDI still has a well-balanced suspension, ample low-end torque, and the solid ride quality and agility you'd expect from a sporty European car. A major drawback of diesels made after 2010, however, is that they no longer qualify for government tax credits.
Image
2. Mini Cooper/Mini Cooper S
Base Price: $20,100; $23,700 (S)
EPA Estimate city/highway/combined: 29/37/32; 27/35/30 (S)
Power: 1.6L, 121HP, 114 lb-ft torque/Power: 1.6L Turbo, 181HP, 177 lb-ft torque (S)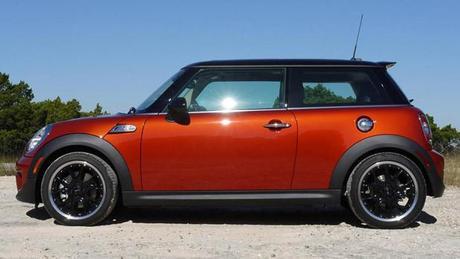 A long-time favorite of car enthusiasts, the Mini Cooper and Mini Cooper S has won over buyers with a combination of style, handling, and to a lesser extent, fuel economy. The Mini isn't a rocket, but with fewer than 2,600 lbs to lug around in the standard version, it feels very connected to the road and delivers one of the most enjoyable driving experiences for the money. While this is the essential appeal for many buyers, it might start to wear on others during long road trips and monotonous daily commutes. At just over 8 feet long, the Mini is definitely snug, but rear legroom – though far from plentiful – is better than you might expect. With the rear seats folded down, it can also carry a decent amount of cargo (24 cubic feet). If you are shopping for a purely utilitarian hatchback, there are many cheaper alternatives. But, if your top priorities are driver involvement and style, the Mini is hard to beat.
3. 2012 Ford Focus
Base Price: $16,270 (sedan); $18,065 (hatchback)
EPA Estimate city/highway/combined: 28/38/31
Power: 2.0L, 160HP, 146 lb-ft torque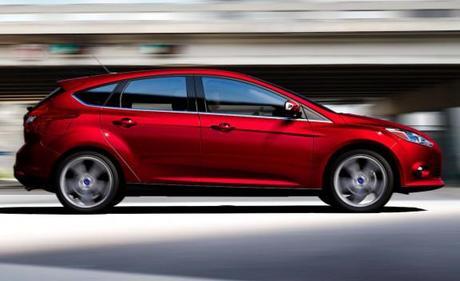 For the American market, the 2012 Focus is not only a huge update compared to the preceding model, but it's also one of the only compact cars made in the U.S. that has a chance to compete in the compact segment. The Focus comes with a dual-clutch transmission (no manual available), three trim packages (SE, SEL, and Titanium), and after four years, is once again available as both a sedan and hatchback. It has options for everything, ranging from navigation and upholstery to wheel size – but this will quickly push the price well past $20,000. I have not driven the Focus, but the consensus is that overall quality, handling and steering feel is much improved, even if describing the engine as "peppy" would be an overstatement. The fact that the Euro-Focus finally has made its way to the United States symbolizes the greater emphasis Americans place on fuel economy.
Image