There's a new beauty kid in town. Strobing.
Yes, I'm also slightly 'over' the whole highlighting with two thousand different catchy names thing too,mbut give me a break, I'm a sucker for two things: pretty packaging and a good gimmick. Striving for me was just another gimmick but when I saw celebs such as Kim kardashian jumping on the strobing bandwagon, I couldn't help but get my lardy ass on board.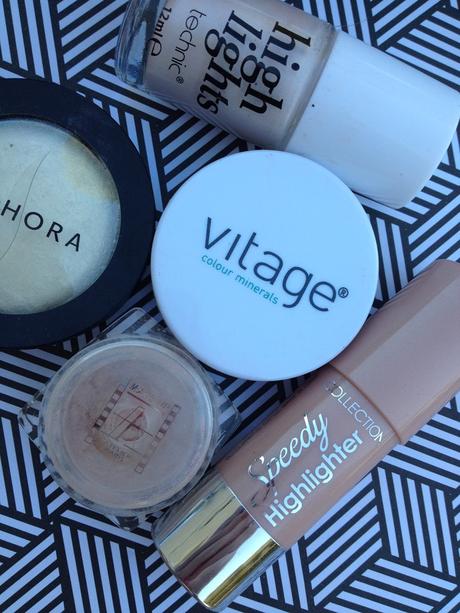 Strobing is basically highlighting on fleek. Yes I am almost 30, yes my iPad did just try to auto correct that to 'fleet' and no, I am definitely not cool enough to say it. Fail. 
Strobing is a great alternative to contouring, I definitely wouldn't do both at once. With that said, strobing and contouring are completely different. I've seen a few people online saying 'strobing is the new contour'  (and I've seen a few makeup artists loosing their shiz over it). Technically, contouring puts shadows in the contours of you face to achieve a more chiselled and slimmer look, whereas strobing simply is a strobe of light across the high points of the face which gives a gorgeous dewy finish.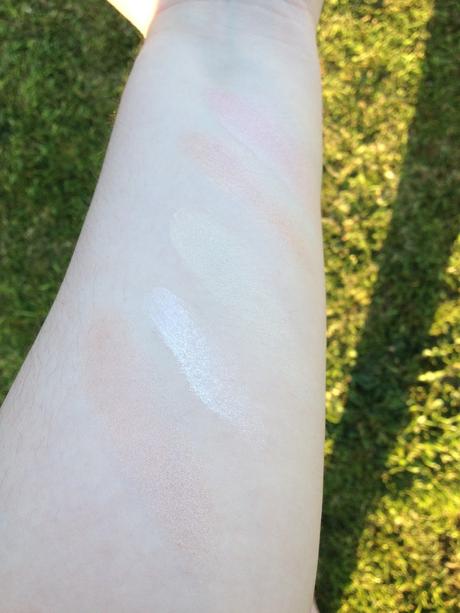 I was instantly hooked on strobing after looking through Instagram (I could literally spend hours browsing instagram!) and so ran (walked briskly. Okay. Ordered online) a few products to try it out for myself. 
Here are my top 5 strobing products. 
Top to bottom:
Collection speedy highlighter - a chubby stick that is a pink tone with pearly highlight.
Technic high lights - this is basically a dupe for benefit high beam
Sephora highlighter - yellow and gold toned highlight (use very carefully, a little goes a long way!)
Makeup atelier pigment - the color label has worn off but I think this is called pearl or shell (those names stick in my mind for some reason!)
Vitage color minerals - this is such an underestimated product! It's such a gorgeous highlight. I would love to try this as a pressed powder (loose minerals ain't my thaaaang)
All of these are amazing products but personally for a quick effective highlight I use the collection speedy highlight. It's so easy and fast to use (not to mention cheap at £3.99).  For packing a big punch, i use the makeup atelier one at the temples and eyes followed by the vitage color minerals down my nose and high point of my cheek (I use either a real techniques setting brush or a smash is fan brush).
If you're into bronzing your skin, I would recommend the yellow and gold toned Sephora highlighter. It's definitely worth using sparingly because a little really goes a long way with this but it's such a wonderful product. It feels creamy, lasts all day and is ideal on collarbones.
Have you tried out strobing? Which products are you loving for it?
H x