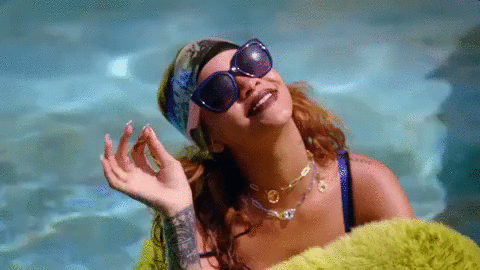 Dear readers, welcome to 2018! Now that we're in a new year, it's time for me to make proactive resolutions about my life that I more than likely will not keep! However, I cannot move forward with my future procrastinations without reflecting on the vast multitude of films that I actually took the time out of my schedule to see, but this isn't just a list of all the films that I saw last year. This is a list of the "Best of the Best." Best, being completely subjective to the fact that both cinematic and literary merit remains as my only criteria in picking films for this list.
 And while I've done this compilation for the last couple of years now, as per usual, I did miss out on some (a lot) films that probably would have made this list had I seen them. Therefore, unfortunately for all of us here, I will not be mentioning the likes of masterpieces like Call Me By Your Name or The Shape of Water. That being said, there were still tons of other films that I saw that captivated me for one reason or another and here they are:
10.  The Lovers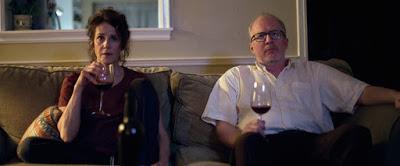 Though I initially held a disdain for this film upon viewing it for its stage play antics, I've grown fond of this film after viewing it again for class. There's something quite interesting and even quite humilifying about the eerie tonality of this film and the simultaneous humor and excessive melodrama that it encompasses to achieve all that it does. 
9. Your Name (Kimi no Na wa)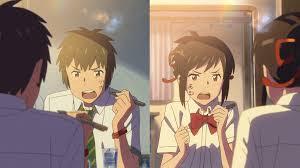 Though disjointed in both tone and thematics, this film brilliantly interweaves dreams, time and reality in a way that's both beautiful, mentally exhausting and ultimately, quite surprising for what it had been marketed as, all of which make up for its complicated premise.
 8. Mr. Roosevelt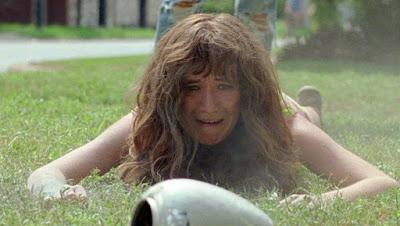 Noël Wells' high energy directorial debut soars as one of my favorites from the plethora of  mumblecore films that have been released this year. Most mumblecore films tend to draw on this element as their driving force, but none seem to hit home to both the on-going dysunfunctionality of reality impacting with the irreality of our own desires as this film.
7. Okja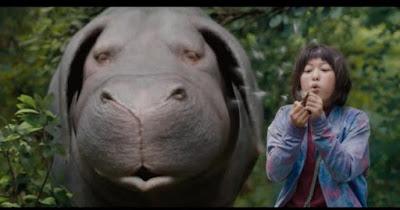 Some may call it preachy, I venture it being a spectacle of profound cinematic politics bringing forward principal elements of modern day capitalism, loyalty and friendship and being as environmentally aware as I am, featuring Okja on my list this year was a no-brainer. 
 6. Beatriz at Dinner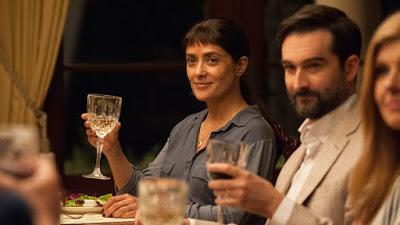 The most cathartic element of a film like Beatriz at Dinner is that it gives even the most divisive audience members various moments of poignancy and pathos on the inconsistencies within of the society that they live in, even though it fails to draw any conclusions based upon the issues it brings up.
5. Lady Bird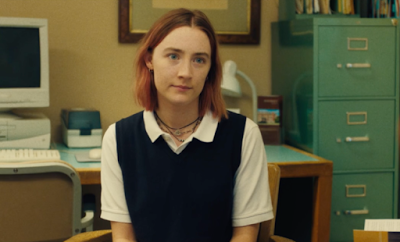 I laughed and cried and then laughed all over again throughout the entirety of Lady Bird. It's a deeply personal film that preys on nostalgia to get by. However, these nostalgias are not solely drawn from the highlights of adolescence alone, but the sole tragedy of the process and the collateral damage that can occur in taking ahold of one's life as well.
4. The Big Sick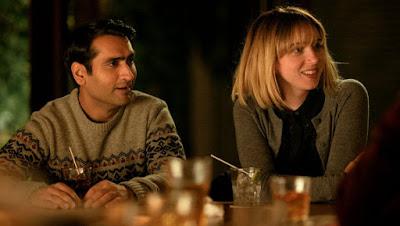 Not only does The Big Sick mange to breathe new life into the rom-com genre, it does so beautifully while simultaneously channeling the true-life events of its writers. Though it takes the risk of almost being too long through its multiple subplots like that of an Apatow-attached comedy, The Big Sick shines at is making every minute of the film worthwhile.
3. Get Out  

You know a movie has done something well when you notice something brilliant about its filmmaking each and every time you watch it. Politically charged, witty and visually stunning, Get Out is one of the most important films to be released this year and moreover, its one people will be talking about for a long time.
2. Good Time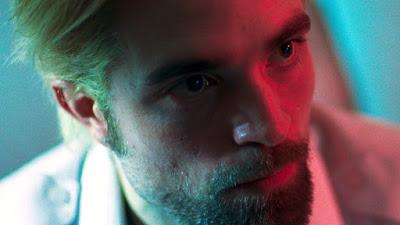 Good Time gets a spot at the top of the list primarily because it came as quite a surprise to me. Being not well versed in the Safdie brother's work, I didn't expect to be as floored as I was after seeing this film. Robert Pattinson's nightmarish, high energy adventure sheds some much-needed and 

exhilaratingly

, panic driven insight to life on the streets and its one I will continue to watch whenever I feel the need for a penetrative adrenaline rush.
1. Three Billboards Outside Ebbing, Missouri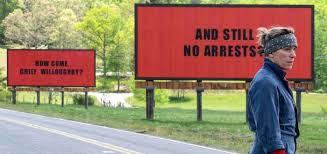 3 Billboards Outside Ebbing Missouri

 begins with quite the literary homage while relating the inspiration for Mildred Hayes' (Frances McDormand) grand idea. 

Though it occurs mere minutes into the film, it's significance as an inspiration is one that's hard to miss for those familiar with the tale. 

3 Billboards

 is a film that's not only darkly comedic as O' Connor's, but it is also one that is surprisingly poignant in both its tone and dialog as McDonough draws from his own theatrical background to expose the struggles in trying to comprehend things that are out of our control.