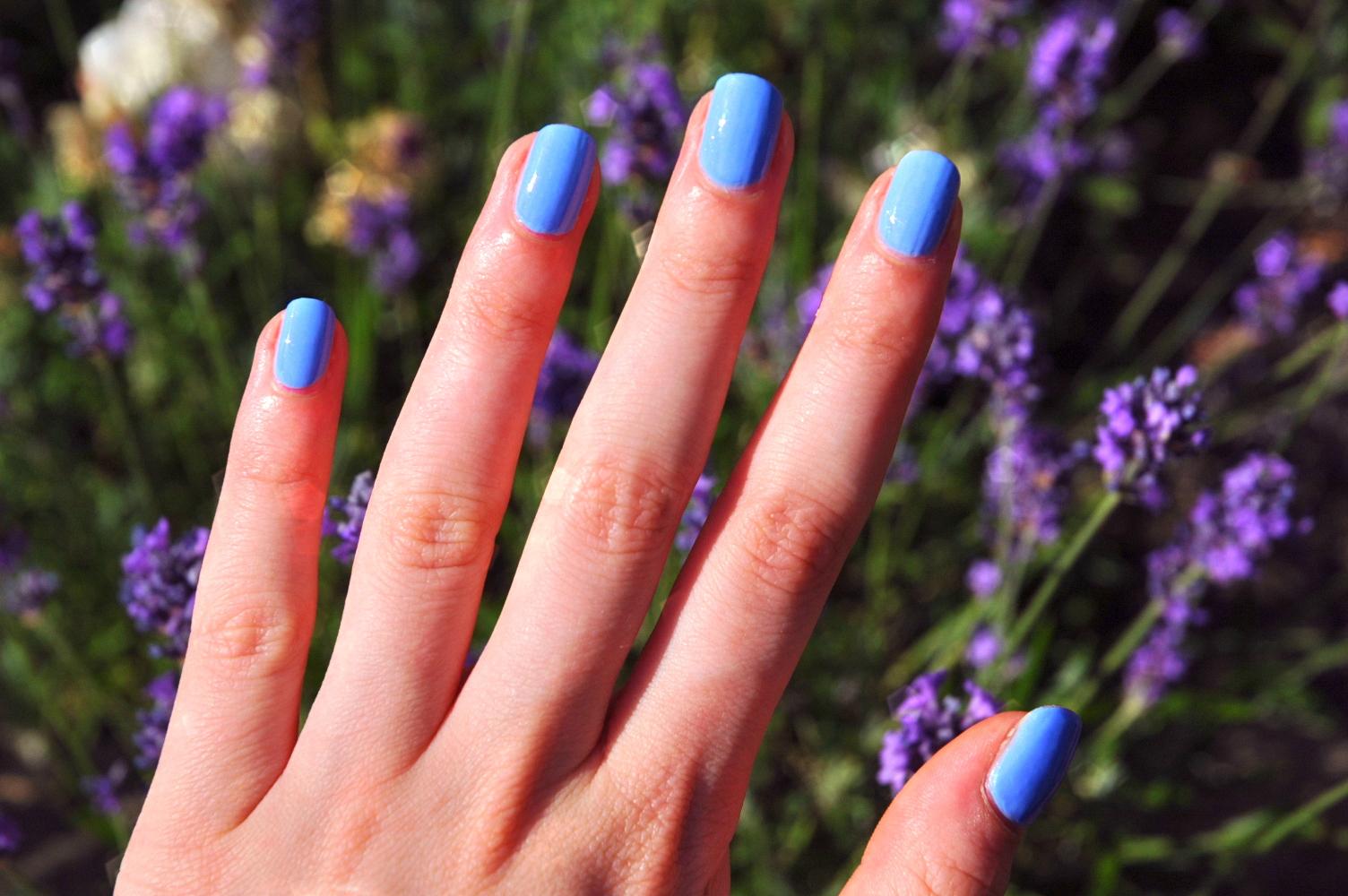 Essie in shade Bikini So Teeny - £9.95 
I made no bones about how much I loved this shade from Essie in my last nail related post, yet it had still managed to be pushed to the back of my drawers and ashamedly, slightly forgotten about. But when I saw a couple of blog posts recently on how many people were wearing this on their fingers recently, I knew I just had to slap it on again. 
And beautiful does it look on the nails? A lot less lilac than it looks in the bottle, sitting more towards a cornflower blue with a subtle shimmer running through it that catches the light in the prettiest way. I can definitely see why it is a bloggers favorite and the wide square brush with curved edges makes it a breeze to apply and lends itself to perfect edges. My only gripe would be that it needs around 3 coats to get it fully opaque (or to an acceptable standard for me!) but with a color like that, I think it can be forgiven.