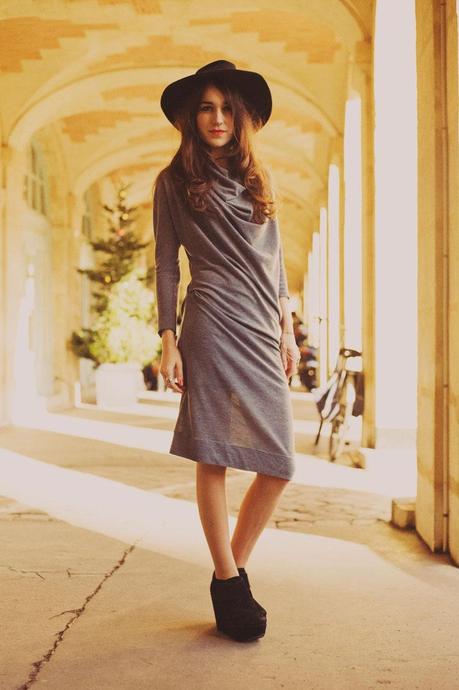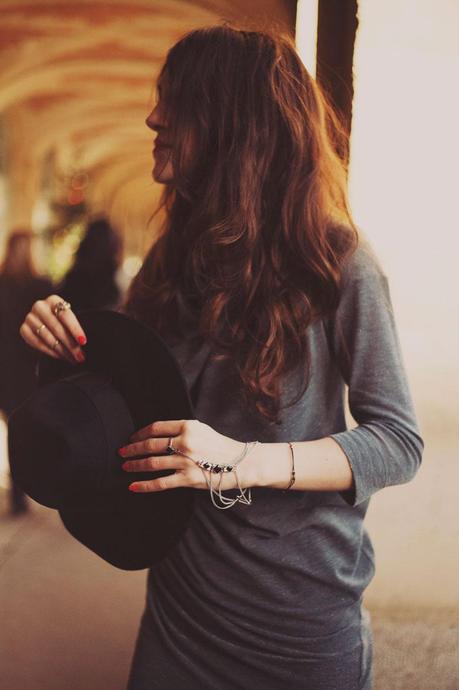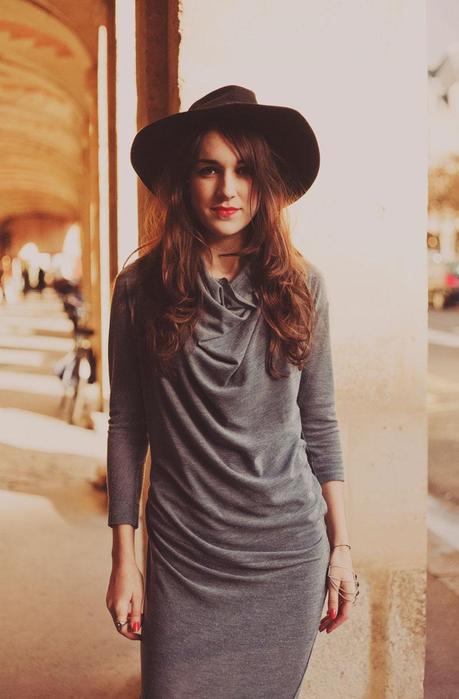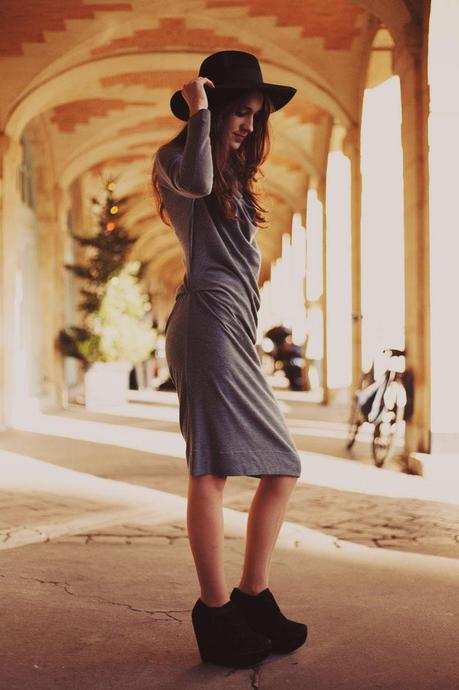 Photos by Kevin Stramp
I went to a Vivienne Westwood private sale last weekend and bought this beautiful drape dress for 80 euros. I went a little mad and spent a little too much, but I bought my mommy a nice christmas present! I left feeling very happy but my current account was slightly sad.  I'm going to a wedding on Saturday and I'll be wearing this little thang. It's cold now, plus the weddings up in the North of England, so a knitted dress should keep me warm.
Back to the dress though, I love it's design, the way it sits, the slight silver sparkle and it's asymetry. If you look closely even the sleeves are asymmetric. Big love. Also I am quite obsessed with this hat and the shoes at the moment, I promise it's my last one!
In other news I shall soon be changing my blog name so watch this space.
Hat : Catarzi for ASOS // Drape dress : Vivienne Westwood (similar ones here) // Bracelet : Nasty Gal // Shoes : eBay
Yippeee it's almost holiday time!!