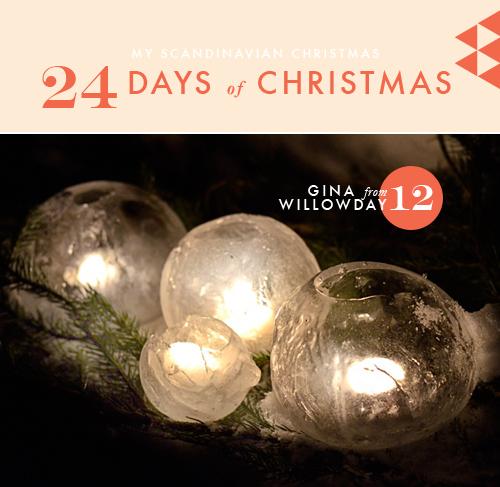 Day 12 of My Scandinavian Christmas is with Gina of Willowday based out of Stockholm, Sweden. Gina has some of the most clever DIYs and I'm so glad she's with us today.
It's an honor to be a part of the Brittany's My Scandinavian Christmas. Contributing from Sweden, I thought instantly of lights and candles. These play a prominent roll in Swedish holiday decoration from the hanging paper stars in windows to Advent Candelabras and candles; right down to the Candle Crown worn by Lucia, which she wears ceremoniously as she brings in the sun at dawn on December 13 for the holiday of St. Lucia.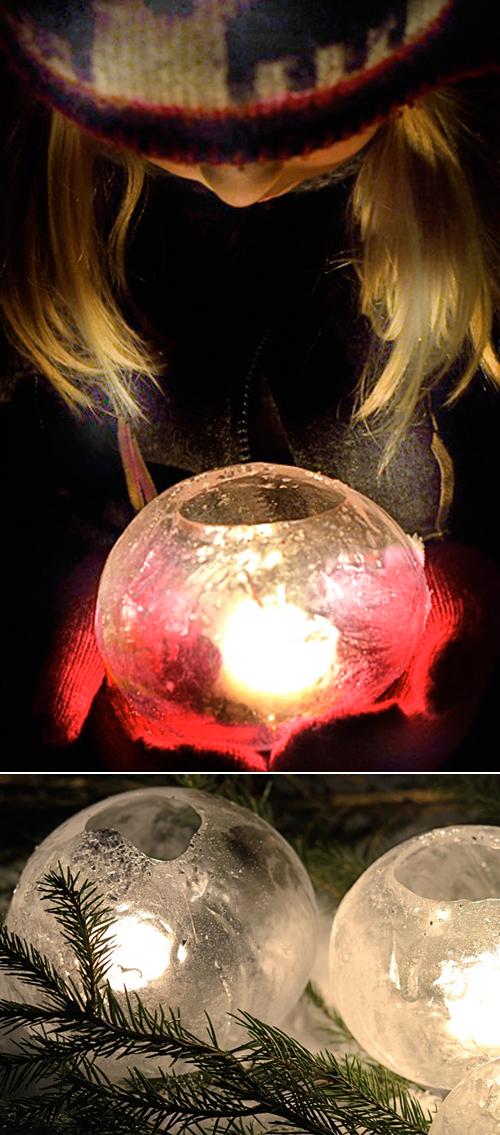 Candles and lights are not restrained to the indoors. During my first Swedish Christmas, before we sat down to enjoy our Christmas Eve feast, several snow ball lanterns were built outdoors, just outside the dining room window for the final ambiance. Today, in my home, we make Ice Lanterns. I'm happy to share them with you here, today. These are both a fantastic outdoor project with kids or to made conveniently in the comfort of your home and stored until the party. For an Ice Lantern tutorial, 

click here. 

Thank you Brittany for this Swedish-Danish Christmas interlude here with you.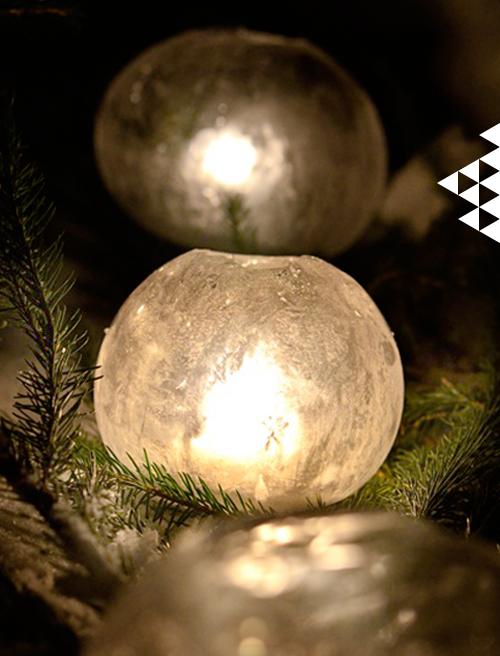 Thank you, Gina, for participating! Check out her blog, Willowday here.