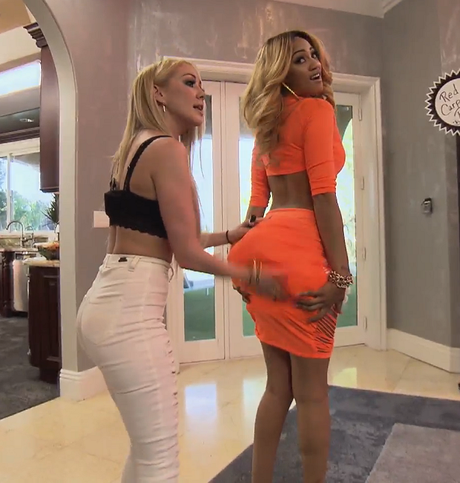 And lets just say everyone has chosen sides and ready for battle. This is the episode before the storm. Some of the girls are up to their past ways, while others are trying to change. See where you favorite Bad Girls rank below.
1. Camilla, I think she might hold this place all season. this episode truly showed she was trying to change. Instead of molly whopping Judi into next year she told her all she had to do was ask instead of stealing. Kudos to you Camilla.
2. Rocky…. her sayings alone makes her number 2 this week.
3. Julie is at number 3 because she actually tried to help Judi but she got fed up with the bs. And you know what I like it. I also like how she shaded her Judi's eye lashes.
4. Redd
5. Natalie because she a BOSS. She is playing puppetmaster and is getting Judi to do whatever she wants. And you know what I ain't mad at you.
6. Jada…. "Branding My Lashes."
7. Danni
8. Sara, she would rank much higher but she just seems like Natalie's side kick.
9. Judi, you is a mess girl. Get it together. I'm still rooting for you though!!!