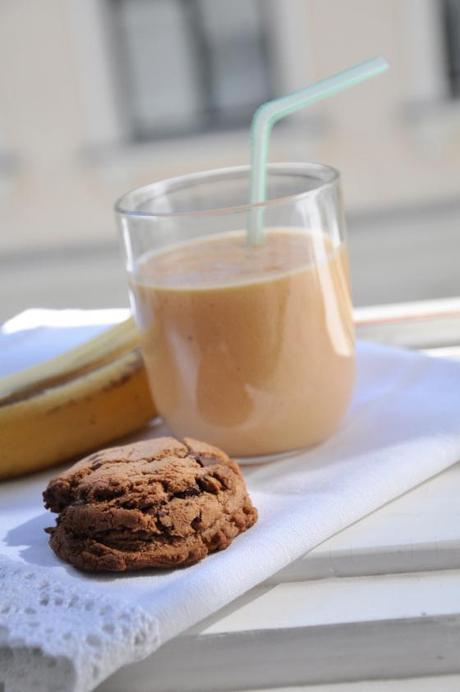 This week it has gotten really hot in Vienna and since I will have another week full of studying and can´t really go out to enjoy the sunny weather, I decided to bring the sunny weather home with me… This smoothie simply tastes like sunny weather and is really refreshing if you add ice. It only consists of three ingredients: banana, papaya and plain yoghurt, too easy and delicious not to try it!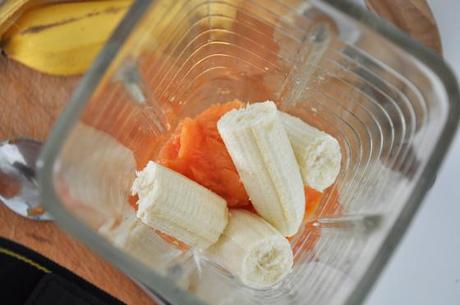 Ingredients (serves 2 glasses):
1 banana
half of a small papaya
125 g of plain yoghurt
6 ice cubes (additionally)
Peal banana, scrape out seeds from papaya, then spoon out fruit pulp and combine with banana, yoghurt and ice cubes in a blender. Blend until smooth and enjoy!
xx
Nadja