I headed along to Good Food Month's Night Noodle Markets launch last night and absolutely loved the atmosphere. There was so much buzz in Northbridge that I thought it was a Friday night.
The Perth Cultural Centre was beautifully lit up with lanterns and there were plenty of seating. For those of you with young children, the Noodle Night Markets is family and pram friendly, just be sure to go a little earlier to avoid the crowds.
So from my experience last night here's my Noodle Night Markets eating tips…
NIGHT NOODLE MARKETS PARKING
If you're heading in during the week, you can park on the streets of Northbridge for free from 6pm or in the car parks off Roe or Francis Street for easy access to the Perth Cultural Centre
NIGHT NOODLE MARKETS – WHERE TO EAT FIRST?
If you're like me and don't like to wait for you food, head to the Night Noodle Markets when they first open – 5pm week days and 4pm weekends. Then go straight to the most popular stalls to avoid the massive lines.
You'll find food stalls/bars in the Urban Orchard by the Art Gallery, in front of PICA / State Library and just outside the WA Museum.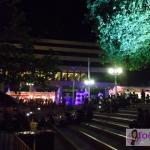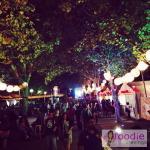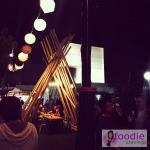 Seeing as the Night Noodle Markets are in Perth until the 29 March, I would suggest visiting a few stalls at a time. If I were to do last night again, I would split my eating across two days like this…
Night Noodle Markets Visit #1
I'd head straight for Hoy Pinoy and stock up on their BBQ Pork Belly and Chicken Skewers.
The line for Hoy Pinoy did not stop growing last night…even when the crowds had slowed down around 9pm, their queues continued to grow. Luckily I got to skip the line and try these skewers at the VIP Coopers Beer Garden at the beginning of the evening.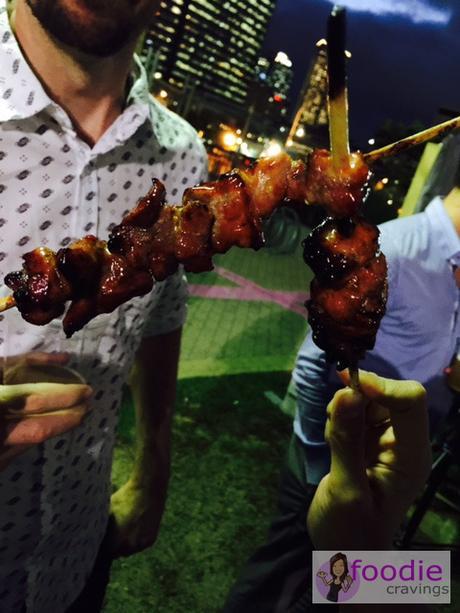 The BBQ Pork Belly Skewers with banana ketchup glaze (2 for $12) and BBQ Chicken (2 for $10) were pretty amazing and would have been worth the wait!
I'd then head over to Let's Do Yum Cha for their dumplings and BBQ pork buns.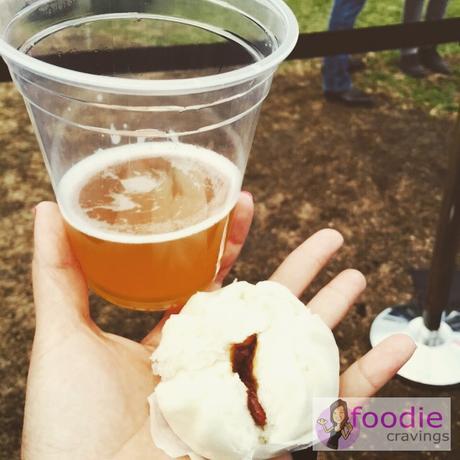 The dumplings were pretty amazing and the bbq pork bun wasn't too far off my mum's.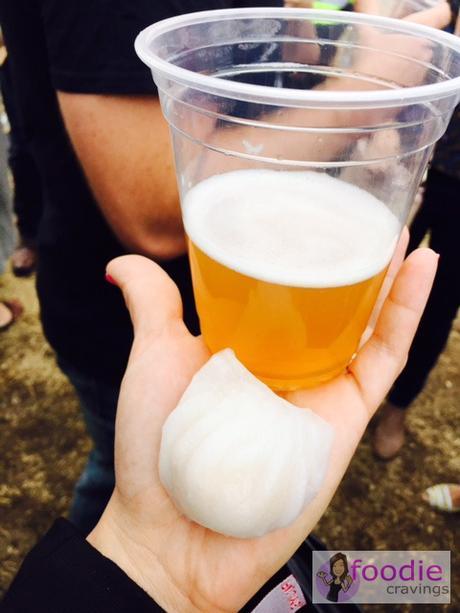 If you have room (I didn't so I'll have to try it next time), head over to Low Key Chow House for their Mantou Buns with pork shoulder 2 ways. Then enjoy a wine at Yalumba's two storey bar before wandering over to Waffle on a Stick opposite the museum for dessert. I had the caramel and lychee waffle with a scoop of ice cream for $12 last night…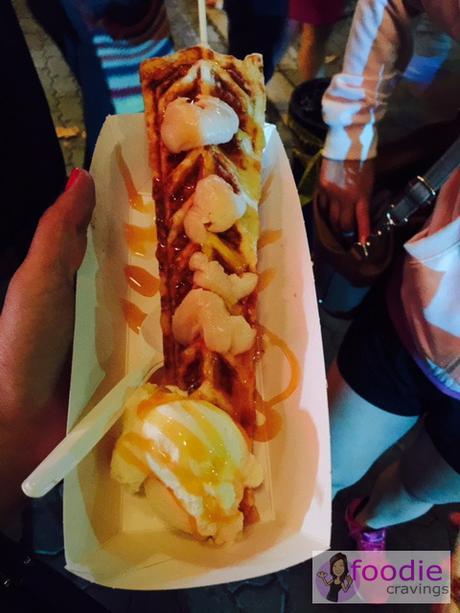 Night Noodle Markets Visit #2
On my second visit, I'd head straight for Pasar Malam in the Urban Orchard. Even with people everywhere last night we only had to line up for 5 minutes and our food was served straight away.
We shared the crispy chicken skins ($7), chilli soft shell crab ($15), sweet potato balls ($9) and two serves of mantous with condensed milk ($6 for a serve of two). I think I either got a bonus mantou or little miss bacon got one less.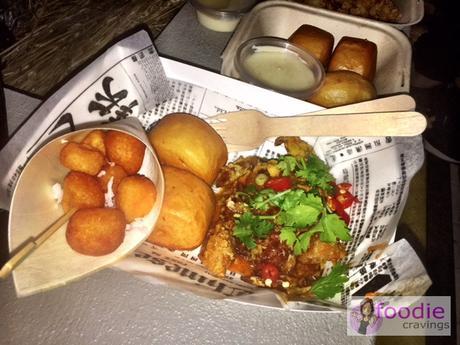 Everything was tasty and I was happy that we didn't have to wait long!
The above will keep you going as you line up for Kiyamachi-tei's noodles ($12)…it took us 30 minutes in line, hopefully it won't be as long all the time…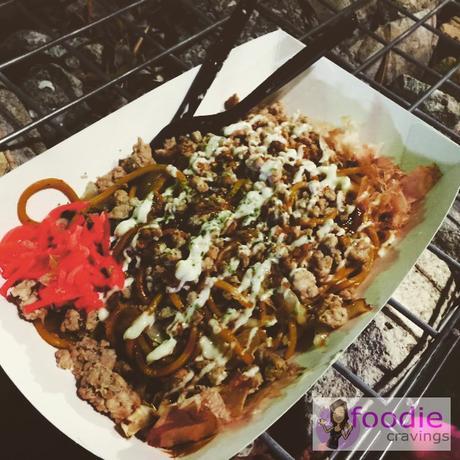 I'd then head to Coopers Beer Garden and chill out with a beer or three. Super easy to get home with the train station just behind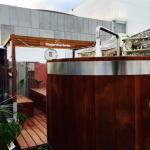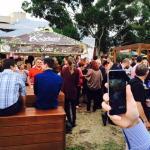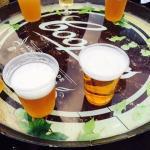 I'd then go grab another Waffle on a Stick there were heaps of flavours to choose from so I'm planning to get through them all!
Have you been to the Night Noodle Markets? What did you think?