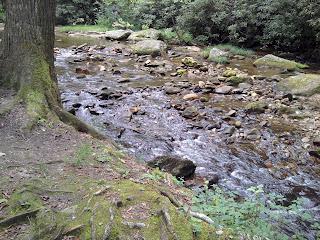 My next girlfriend must like books. I don't mean she should be a reader. Yes, I mean that as well, but more than that. She should like the physicality of books, the feel and smell of them; she should have a desire to touch their pages with her fingers, to whisper her secrets to them and listen to their secrets in return, to get lost in between their front and back covers the way others might get lost in the woods while following the path of a stream strewn with mossy boulders just to see where the path goes.
My next girlfriend must like spice. She should like the adventure of it and not be afraid to smear a little wasabi on her hibachi grill, a little Texas Pete on her fried chicken, a little me on her tongue. She should get into a pissing contest with me to see who can eat the hottest wings and chase them with the coldest beer. She should wear habanero sauce like lipstick just to see if I can take it.
My next girlfriend must be independent. She should have her own way of doing things and to hell with me if I don't agree with her methods because, damnit, I don't pay her bills and by God, she only has one daddy. She should have a hard crunchy, candy shell with a soft, chocolate center because independent doesn't mean invulnerable no matter how much you want it to, and while pillows are good for cuddling, they do little in the dark of night to stop the creeping in of doubts and insecurities through the half open curtains.