I lost another 1lb this week!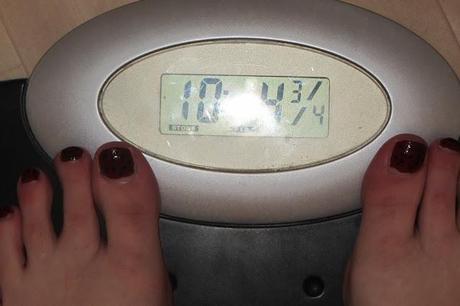 My weight loss seems to be slowing to about 1lb a week. I wasn't sure why, until I did a few Weight Watchers 'Pro points' calculations!
Here were some of my 'nasty' surprises.
Before we went out on Friday night me and R had an Asda curry each. I had the Asda Chinese style chicken curry. I did not realize is that it contained a massive 28 Pro Points.
On Monday I forgot to take dinner to work so R dropped me off an Asda Prawn salad (one of the ones with pasta in!) That also had a large number of  Pro Points at 11 per pack!!
If you don't know a lot/anything about Weight Watchers this wont mean a lot to you, so let me put it into perspective. For my weight, height and activity level I can eat 26 Pro Points in a day and then have a buffer or 49 points for the week. So 28 points for 1 meal is a disaster (bit dramatic I know!)
I have 2 valuable lessons this week:
1) Check what I'm eating before I eat it
2) If it comes in a packet, beware!
Honestly though, I am happy with any loss, no matter how big or small, I'm still closer to my goal than I was last week!
                                                                                                         K