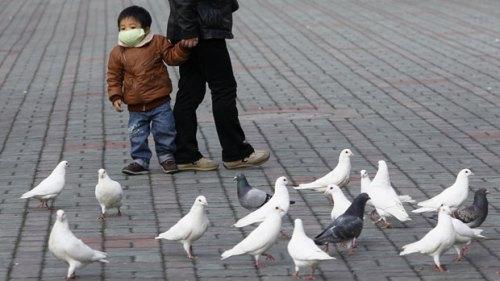 Image Source: Reuters
Just up the road, China's ducking for cover with a nasty dose of the flu.
Down south, Hong Kong's going out of its way to avoid catching it. 
The word on the street: "Don't Panic!"
But make no mistake, precautionary measures are being put in place quickly and methodically in a steadfast effort to boost Hong Kong's immune system.
At the time of writing this – in Mainland China  33 people have been infected with a new strain of bird flu – H7N9 and nine people have lost their lives.
Hong Kong's government says with 30-thousand Mainlanders visiting the fragrant harbor city each day, it can't rule out the possibility of an outbreak here.
So far, nine suspected cases of the infection have been reported, but all patients have tested negative.
Believed to have originated in wild birds — so far — the virus isn't thought to be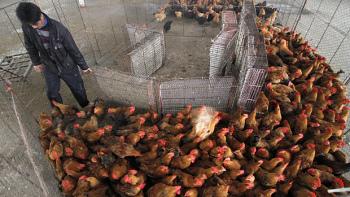 transmitted from human to human, with those most at risk in regular contact with poultry. 

Nonetheless, the world's most densely populated city can't afford to be Laissez-Faire about China's cold….just in case.

Alarm bells or not, Hong Kong is still reeling from the SARS crisis in 2003 which devastated the metropolis, killing 229 people before spreading to 37 other countries within weeks, killing 775 world wide.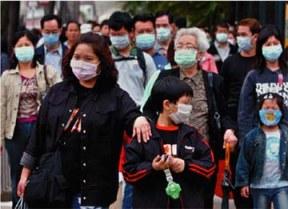 A decade on, the horror of this pandemic is far from forgotten and disease control  is taken incredibly seriously.
Schools , restaurants and hotels across this melting pot of seven million are adopting stringent  hygiene practices and monitoring anyone with suspected flu symptoms.
There are currently schools in Hong Kong with cross-border pupils and these mainland students are having their first temperature check as they board the school bus, their second on the bus, the third when they cross the border into Hong Kong, and the final one at the school gate.
Some schools have reportedly cancelled morning assembly to reduce the chance of the virus spreading among pupils.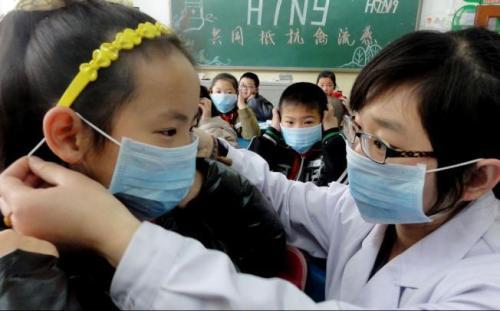 The minute the first H7N9 infection is detected in Hong Kong in either birds or humans, the government says it will immediately activate its alert to 'Serious Response.'
The health department has assured people it will be transparent and share information about any cases of the illness – that promise borne out of the SARS legacy, when officials in Hong Kong and China were accused of hiding the true severity of the respiratory disease. 
Hong Kong's Hospital Authority says it can handle a reasonably large-scale outbreak with 1,400 isolation beds available – double that it had during SARS. Technology bought in the wake of SARS such as Infrared body temperature scanning equipment is also in use. 
Food and Health Bureau Secretary Dr Ko Wing-man says remaining vigilant is the key.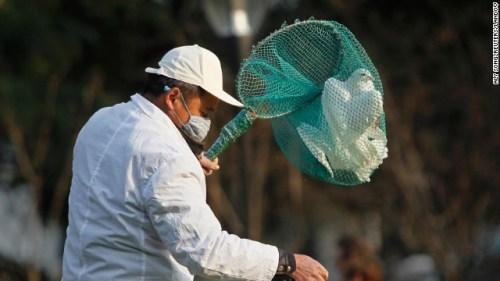 Starting this week, all live chickens imported into the city from the Mainland will undergo a new H7N9 test, which produces results in a matter of hours.
At its peak 7,000 chickens arrive from the mainland daily.
China has already culled more than 100-thousand poultry and there is a ban on live trading.
The city's Association of Carrier Pigeons warned its 13,000 members to keep cages clean and prohibited the usual twice-daily training flights. Walk-in aviaries in Shanghai zoos are closed and animal shows involving birds suspended.
In Hangzhou, south of Shanghai, authorities closed a farmers' market after the virus was detected in live quails. It's believed one of the current patients had eaten quail sold there, but this is being denied by the City's Health Authority.
Big brand KFC is also in the spotlight with sales of fried chicken taking a tumble in China.
Meanwhile here in Hong Kong, the number of people purchasing live chickens from the city's Wet Markets has plummeted, while face masks and hand sanitiser are flying off the shelves.  
Some mainland officials have prescribed a surprising solution: hot brews of a root called Ban Lan Gen, a Chinese herb deemed effective in combatting the common cold. Poultry owners desperate to prevent their livestock from falling ill are mixing it with chicken feed and  some pigeon owners have resorted to mixing garlic in with their pigeon's water. 
The China Food and Drug Administration has fast-tracked approval for the newly released anti-influenza drug Peramivir and the US Centers for Disease Control and Prevention is working on a vaccine using the virus's genetic code.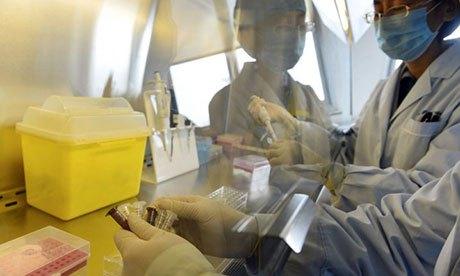 Image Source: Reuters
The youngest victim, a  four-year-old boy in Shanghai has fully recovered, indicating the disease isn't necessarily fatal. It's also raised the question – are more people are coming down with mild or even asymptomatic cases and recovering without becoming sick enough to visit a hospital or clinic for testing.
Tracking the virus is proving difficult because it spreads quietly among poultry – producing mild symptoms, unlike the H5N1 strain that killed birds in droves.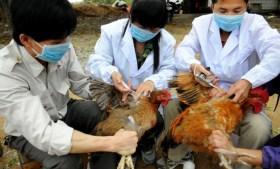 Image Source: China/Corbis
The World Health Organisation is yet to advise special screening at border crossings or impose travel or trade restrictions.
There are fears though, if the bird flu becomes more easily spread, it's likely to be more contagious and deadlier than SARS.
Hong Kong's government is advising residents who've recently traveled to China, particularly Shanghai, Anhui, Jiangsu and Zhejiang to wear face masks and seek medical attention if they experience fever or other flu symptoms.
Reports filed from China's state media say at least ten people have been detained for allegedly spreading rumours about the bird flu virus. The official Xinhua news agency says the arrests are "to prevent untrue information from causing public panic."
Yu Shenghai, a researcher at the China Economic Research Center warned: "A nation is hopeless if it doesn't recall its past, and a government is incompetent if it doesn't reflect on its history."
The reality is: If China sneezes, Hong Kong may very well catch more than a cold.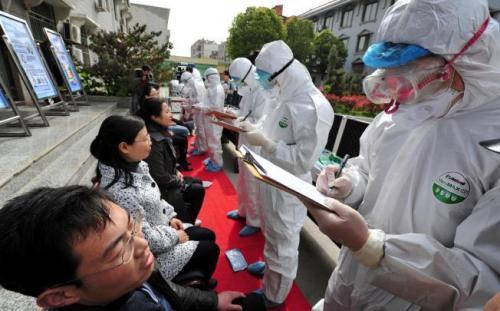 Image Source: Xinhua
What do you think? Is it scaremongering or should Hong Kong be on standby….just in case?