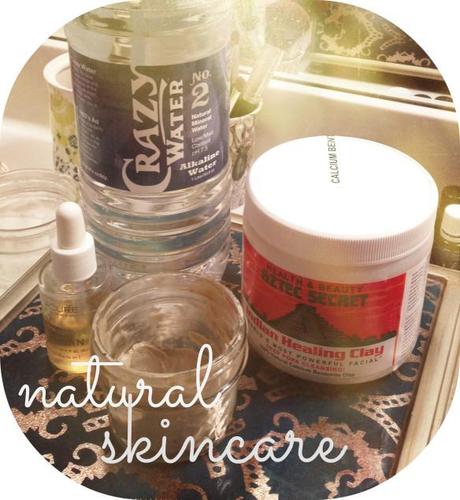 Do you know what's in your skincare products?  
Really know?
You might be surprised if you really dig in and read the ingredients.  Many, many are laden with cancer causing and toxic products.
The United States has very lax laws regulating our food and healthcare industries, and many ingredients that are banned in other countries are free-reign here.
One of the worst offenders that I have found is Mary Kay.  Which is sad.  I have family members who have used it for years.  But the sad truth is, it, along with many others, are chock full of stuff that you don't want on your face.  I was shocked to find this list of the multiple types of parabens found in many of MK's products.
*note – companies change ingredients constantly, so be sure to check, and double check. Hopefully by now the list I found for Mary Kay is outdated and they have improved their ingredients…however, it is very difficult to get ahold of a complete ingredient list unless you contact a sales rep, which is of concern to me.  
As I have said before, if a company has something to hide, I don't want to use their products.
Remember – it only takes 26 seconds for anything that you put ON your body to be found in your bloodstream.
To check the safety and ingredients in your skincare products, check out THIS POST.
So, here's my skin regimen.  There are 3 ingredients.  Total.  Start to finish!  And it's great for both men and women.
Plus, my skin has never looked better!  Even during a pregnancy I have stayed clear.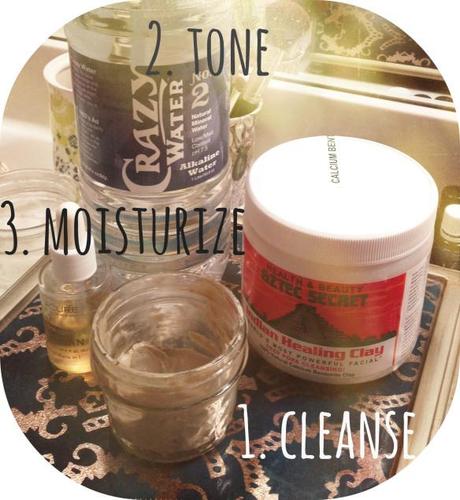 1. cleanse – I use bentonite clay.  I posted earlier about it's wonderful use as a mask.  As a cleanser I just keep a bit mixed up with purified water in a glass container (don't ever use metal with bentonite clay as it changes the polarity).  I rub a little on my dampened face and rinse off – just like "regular" cleanser.  It's not drying at all and really gets the circulation flowing.
2. tone – this is a step I used to skip until an esthetician friend turned me on to using mineral water.  It alkalizes the skin and is honestly the best skin toner I have ever used.  It's simple, cheap, pure, and really hydrating.
3. moisturize – I also posted before about Argan Oil and how I use it in the ends of my hair and in my husband's beard.  I have found it to be an excellent facial moisturizer, also recommended by my friend. Just 3 drops will do.  You can even add a drop of lavender or tea tree essential oils in there for help with acne.
I know a lot of folks that use coconut oil on their face, and I do use it as a body moisturizer, but I personally find it a bit too greasy for my face.
If you need eye makeup remover use coconut oil.  Just gently rub a bit on your lashes and wipe away with cotton.  Voila.  Follow with steps 1-3.
I only cleanse at night, as I find that I break out when I wash too much.  In the morning I just splash with mineral water and moisturize.
You don't want to strip away all of those good natural layers of oil that your body produces.  If you over-cleanse it sends a signal to your brain to produce MORE oil.
Here are amazon links for buying these products:



check your local health food store for a flat (non-carbonated) mineral water!
PS – don't wait to toss your old chemical stuff.  I've heard over and over "I'll use up what I have and then buy the healthy stuff."  But my question is "why would you choose to continue using something that is harmful to your body just so you aren't wasting the money?"  I get it, I hate to waste, but not at the expense of my health.  Or better yet, try taking it back.  Let them know that you have discovered that the products contain ingredients that pose health risks. More than likely you will be able to get a refund.  Just a thought

live well. be well.