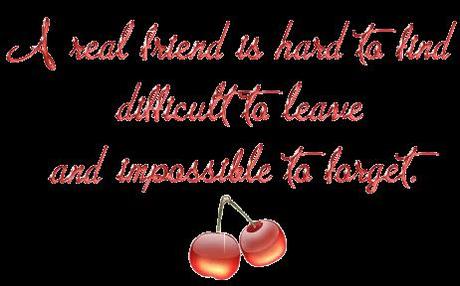 Boy has it been one of those days. The lack of sleep has not helped at all. The last week has seen all 6 of the children ill. Each child has had at least one day off school this week.
I am in the middle of a rather difficult court case with my ex husband and my depression is playing games with me.
I have just managed to grab a bite of eat with the intentions of grabbing a bath, putting on the spotty PJS and curling up in a ball on the sofa …. a girl can dream right? Instead I have 6 very hyper children all wide awake and an extra child as we have my eldest daughters friend staying the night.
I was feeling pretty sorry for myself when I logged onto my Facebook Mums Group and of course they always do what they do best … make me cry – only joking you don't really

But they have this ability to kick me up the ass when I am feeling down.
What they do not realize is they do so much for me. They have given me the determination to stay strong, to stand up for what I believe in and to fight with every inch of my body to ensure we all have a friend to talk to when needed.
Here are a selection of the messages the mums had left for me after my very much loved admin made my apologies for not being around today:
 

love u emma ur an amzing woman and wthout u god nows were alot of us mummies wud be hope u be ok sending lots of big hugs ur way xxx

 

we love yu cuz yur always there to help every1 ese out and puttin every1 1st before yurself!. yur gr8 for advice and yu take no shit from any1 xx

 

she thinks of us mums before herself she is amazin

 

Cos she's emma. Nothing more nothing les

 

She's helped me through so much love you loads Emma x xx x x x x x x

 

She's just amazing!! X

 

She's a lifeline for so many mum's she picks us up when were down.She has had a lot of shit of people but she has been so strong !

 

dont really see n e 1 all weeks so she and all u lovely laidies keep me sane! xxxxxxxx

 

Your always on hand to help others out even when your having a bad day. Your inspiring and just all round a fabulous woman x x

 

No matter what's going on in ur own life u always remain positive, and helpful to everyone that needs u, u have helped so many women both personally and without even knowing it through writing about ur own life experiences! Keep it going emma! Ur amazing! ♥ ♥ xx

 

One of the bestest friends anyone could ask for x

 

Because no matter what's going on in her personal life, she is ALWAYS HERE for us mummy's. And doesn't let anyone come between her and her mummy's. And you can tell that she's an outstanding woman by the way her kids idolise the very bones off her. Love you em! NEVER CHANGE! Xxx

 

She tells it like it is no just saying what people want to here she is honest and just what a friend should be she is a true star xxx chin up Hun xxx

 

There isn't a word to use to say what I think of emma! She's brill! She always puts everyone else first! She has done so much for me on this group! Xx

 

She helps you out no matter what and never judges you at all and she's brill

 

Emma, you are my friend , my shoulder to cry on , my rock and my savior without you i may be like jean slater already

 

I cant tell u the love i have for somone i have never met what you do as a fellow mom of six is amazing and know how hard it must be somtiome i love the way that u care for everyone one to one .xx

 

We love u cos u an amazing woman u have gave us all the help we have needed xxx

 

I love Emma as a person woman and mother she got her own life but yet dedicates so much 2 help a million mothers in need and never ever judges no one those she in doubt bout gets found out and she does anythn 2 protect us

 

you're an inspiration, everything you are and everything you do!! If only there were more like you, your a fantasatic role model emma! so proud to have you in my life xxxxxx

 
Thank you mums x I love you too x