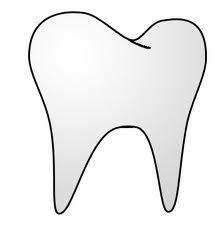 So eldest son 8 had a bit of trouble last week, a part of his tooth came out. Great I thought more money to dish out and stick under his pillow for the Tooth Fairy.
Did I think too check the whole tooth had come out? Em no
Did I even look at the tooth? Em no just told him to put it under his pillow
Naughty Mummy
Within a few days he woke with what looked like a golf ball inside his cheek
"What you got in your mouth?" I asked him
"My mouth hurts" he cried
I gave him a spoonful of Calpol and sent him off to school. He would be fine and I would get him into the dentist after school.
OK so the school did not agree and an hour later I had to go and collect him.
The dentist said they could not fit him in. Great. Off to the GP then.
Armed with Antibiotics, Calpol and Ibuprofen I was geared up ready.
I snuggled him on the sofa, complete with a great movie and a hot water bottle.
Yes a hot water bottle!
Within half an hour he was dozing quite happily.
Great, peace at last.
OH MY GOD
He woke up and the side of his face had ballooned – the heat had made the swelling worse.
A & E here we come I thought.
I quickly used my trusted friend Google, who of course we all know is a women as she always has the answers.
Do NOT use heat – use a cold compress.
Oh dear huge mommy fail
So I grabbed a tea towel and some ice and much to his disappointment made him sit half the night clutching freezing cold ice.
It worked and the swelling slowly started to go down in size.
A day off school followed and an appointment with the dentist booked.
Oh well I can't always get it right!