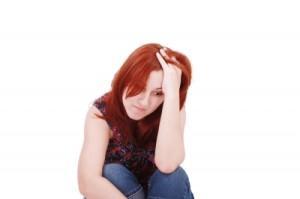 I remember my little brother been born, I was 6 and had wanted a brother after my sister was born. My mom had 3 girls and I knew that my baby brother would complete the family. My dad walked in and out of our lives, picking his friends and other activities over us.
My Mum Tried To Kill Herself Because She Was Suffering From Postnatal Depression
She was suffering with postnatal depression and in September 1991 she tried to kill herself.
I rang my nanna who broke down the door, picked my mom out of bed and carried her down the stairs and walked her around. She rang the ambulance and she went off to hospital, they got her help.
Soon enough she got back with my dad and was happy for another few years and off he went again.
My mom had enough and in 1998 when my grandad sadly died she took up driving and found a whole new life and loved it because she was rid of my dad n enjoying life.
In 2001 my mom met someone new, been a daddy's girl I didn't talk to my mom for about a month after, even though I could see he made her happy.  They stayed together and are still together now.
But one night when I was 15, I overheard my mom talking to one of my friends who had been raped by her boyfriend.  My mom was trying to be supportive and went on to tell her that the reason she had my brother was because my dad raped her.
I nearly fell down the stairs, I was in tears.
"I'm going to chop off his dick" I screamed "How could he have done that to you?"
My mom calmed me down and told me what had happened and as I sat and listed I honestly saw in her eyes and face,  a release from something that had troubled her all these years.
It was as if a big weight had been lifted from her, but she made me promise not to let it over shadow my love for my brother, it would never do that but her biggest challenge was to tell her now husband which she did and she got help and support, which was good for her.
She was finally smiling and being happy when we moved to Ireland in 2003. We started a fresh, she got married  and she has helped us all though bad times,  good time and shocking times but the reason I love my mom so much is because when everyone else gave up on me, she never did and that's why she will never know how much I really do love her.
This inspirational post was written anonymously by a mom who is either a member of my Facebook mums group, a Twitter follower or has been submitted to me via email. I have full permission to share her story. If you can relate to this post and would like to share your own anonymous post please contact me. You could help us share the blogs love to helping others by sharing via the social sharing buttons.