Once again, I'm baking along with Joyce from Kitchen Flavours and Lena from Frozen wings and today, we are baking a simple Madeira cake from the book, How to be a Domestic Goddess by Nigella Lawson or here. And of, this recipe originates from Nigella's mother-in-law Carrie, not mine. LOL!
According to Wikipedia, Madeira cake is a traditional English cake eaten with tea or sometimes for breakfast. Madeira cake is somehow similar to a pound cake, a butter cake or a yellow cake but has a lighter kind of texture and is traditionally flavoured with lemon. It was named after Madeira wine, a Portuguese wine from the Madeira Islands, which was popular in England at the earlier days and was often served with the cake.
While researching for the above information, I was doing a search at Google with the phrase "Madeira cake" and was excited to see that this Nigella recipe is actually the second most popular hit that popped out from the search. Instantly, I knew that this cake is going to be good.
I was thrilled at first knowing that I was going to bake this cake but chicken out later when I saw that a standard large loaf of this cake contains 240 grams (1 cup) of butter. I was like "Yippee" and then "Eeew"... Sorry that I sounded so confused!!! LOL! Eventually, I have managed to make peace with myself and baked this smaller loaf of Madeira cake for my portion-size controlled enjoyment...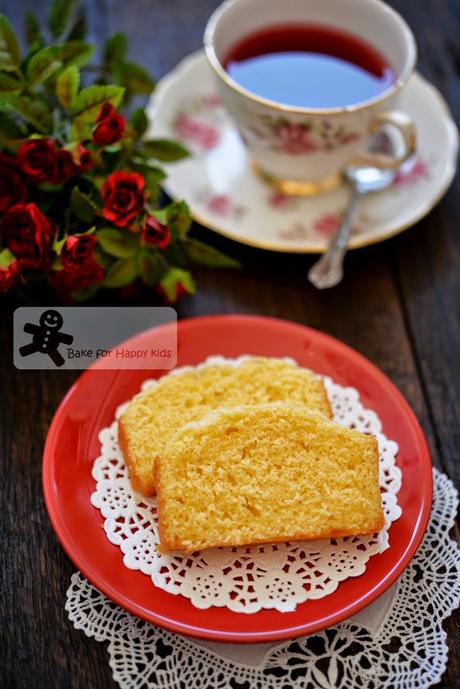 This is my petite Madeira cake (A recipe by Nigella Lawson)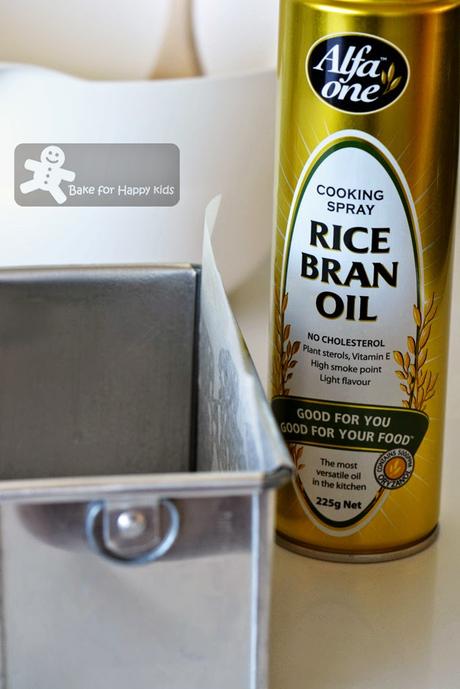 To start, I sprayed the baking tin with Alfa One rice bran oil spray and lined the tin with one long strip of baking paper.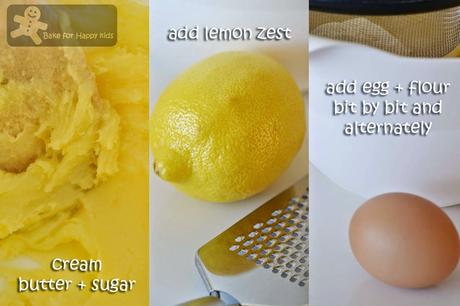 Instead of using an electric mixer, I can use a wooden spoon to cream this small amount of butter.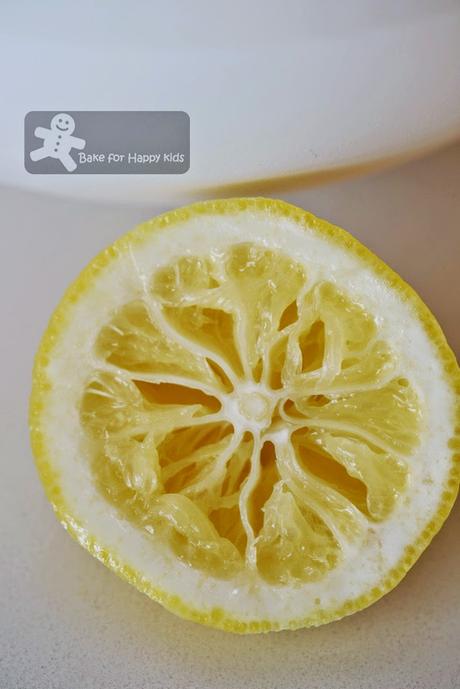 Finally, mix in the lemon juice.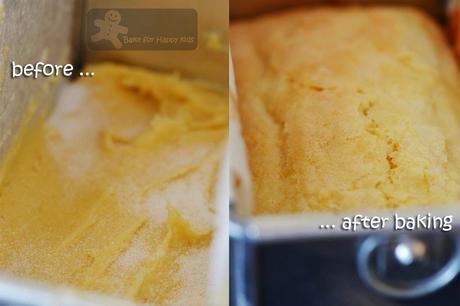 Sprinkle the cake batter with extra sugar and bake.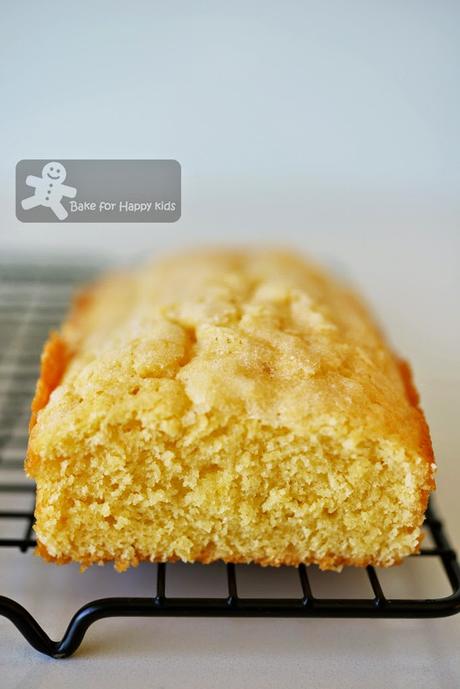 Although this cake is petite, every mouthful of it is fully loaded with flavours and textures.
My first bite is like yum... because of its sugary crusty topping.
It follows by a robust buttery taste but with a hint of lightness from the lemon.
Even after my third or fourth mouthful of this cake, I still can't really differentiate if it is firm like a butter cake or light like a sponge cake as it is like a hybrid of both.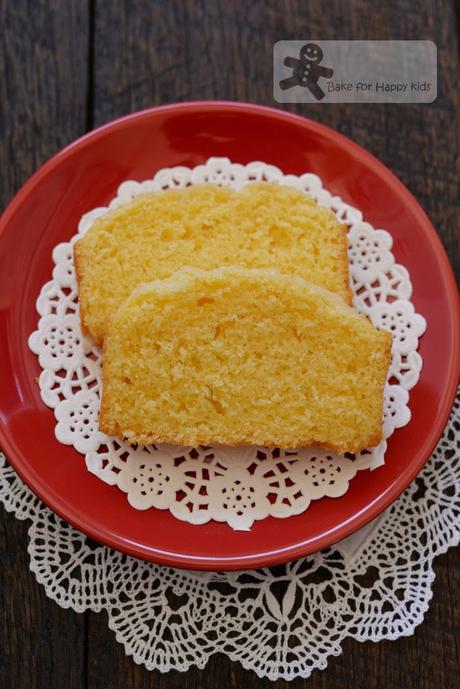 I know that each slice of my cake is little and so I will have two :)
Here's the recipe that is from the book, How to be a Domestic Goddess by Nigella Lawson or here
Using one third of the recipe, I have baked a petite loaf using a 8 x 17 cm loaf tin and the amount that I used and my additional notes are in blue.
240g unsalted butter (softened) (1/3 = 80g, 1/3 cup)
200g caster sugar (plus extra for sprinkling)

(1/3 = used a reduced amount of 50g, 1/4 cup)
grated zest and juice of 1 unwaxed lemon

(1/3 = I used zest of 1/2 a small lemon and 20 ml of freshly squeezed lemon juice
3 large eggs

(1/3 = 1 egg)
210g self-raising flour

(1/3 = 70g and I used SR cake flour)
90g plain flour

(1/3 = 30g)
You will need a loaf tin (23 x 13 x 7cm / 9 x 5 x 3 inches), buttered and lined - I used the cooking spray to grease my tin and just one overhanging baking paper to line my tin.
Preheat the oven to 170ºC/gas mark 3/325ºF or 150ºC fan forced.
Cream the butter and sugar, and add the lemon zest.
Add the eggs one at a time with a tablespoon of the flour for each.
Then gently mix in the rest of the flour and, finally, the lemon juice. Note: this cake batter can be very thick and in small amount and you have to use a spatula or spoon to spread the batter evenly in your prepared tin.
Sprinkle with caster sugar (about 2 tablespoons - I used 1 tsp for my smaller loaf) as it goes into the oven, and bake for 1 hour (I baked my smaller loaf for just 25 mins) or until a cake-tester comes out clean.
Remove to a wire rack, and let cool in the tin before turning out.
Happy Baking
Here are our friends that have joined us for this bake-along. Please visit their blogs for more of their Madeira cake baking.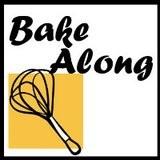 Please submit your details if you wish to link your post with this bake-along. This linking tool is open from 21 to 30 May 2015.


An InLinkz Link-up
For our next bake-along, we are baking croissants which to be posted on 4 June 2015. Please bake-along with us! All you need to do is to bake your favorite croissants recipe and blog hop with us for the next 10 days.

To blog hop with us, simply copy and paste this linky HTML code into your blog post where you want the blog hop list to appear. Make sure you are in HTML view/mode when you paste in the code. 

get the InLinkz code


Before using this linky tool, please make sure that: (1) Your post must be a current post. (2) Please mention Bake-Along in your post and link back to any of our hosts' Bake-Along post, (Joyce, Lena or Zoe). (3) Appreciate if you can display the Bake-Along badge in your post when linking up with us. Cheers!
Just a reminder... Don't forget to submit your details to win one set of this Tovolo pot lid lifters. Click this to see the use of these cute pot lid lifters. 
This giveaway is open to ALL international readers and the submission ends on 7 June 2015. Good Luck!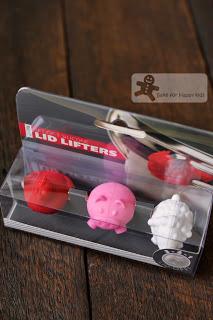 a Rafflecopter giveaway