As a military spouse, we are often faced with many quick changes. Changes in location, deployments, trainings, promotions, babies, and more. When I was contacted by The National Military Family Association to review their new App, I couldn't wait to give it a try and see all that it had to offer! 
Upon launching the App, you're given a few different categories, followed by Life Paths. There are categories such as Health Care, Housing, etc and Life Paths such as The Basics, Moving, Having a Baby, etc. Depending on where you are in your military journey, you can choose a different category and be connected instantly to a wide variety of information!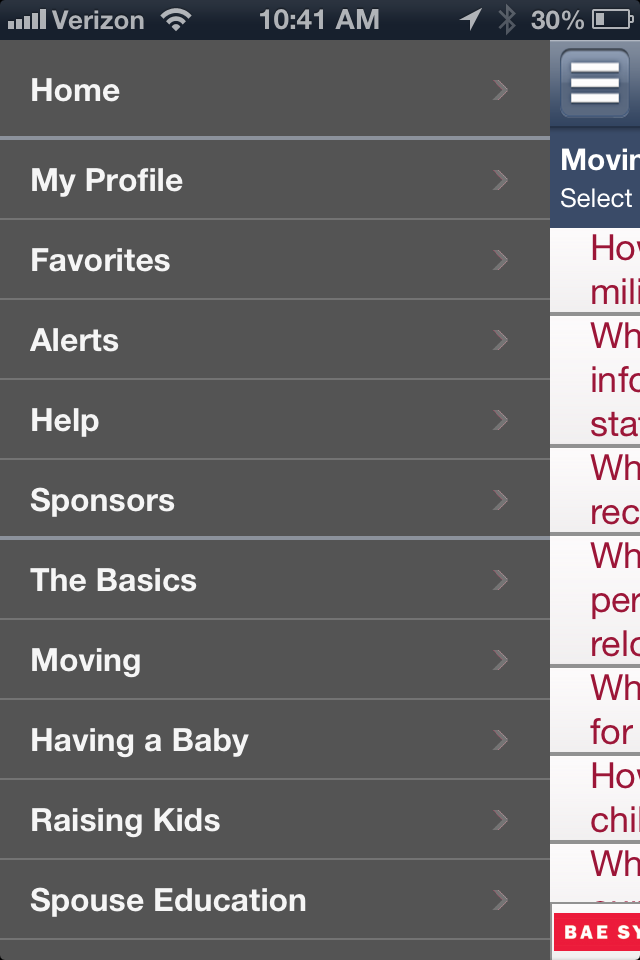 For example, since we are planning on receiving orders and PCSing (moving for my non-military followers) soon, I wanted to look at the types of things we will need to take care of to ensure a smooth moving process. 
Here are the questions that might come up when moving: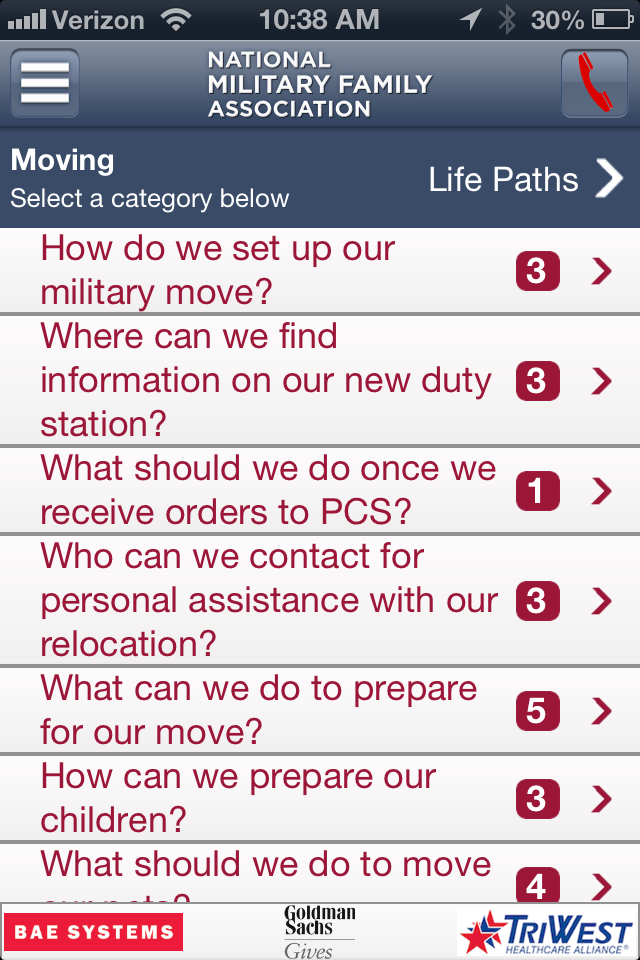 Once clicking on the question you want answered, you'll see this little checklist: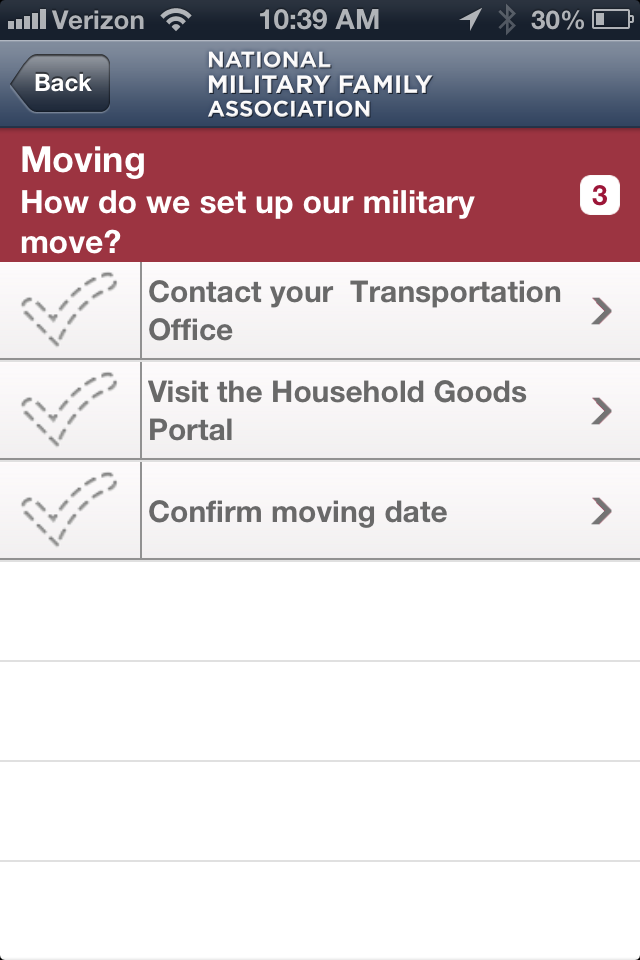 Then, you can click on the article regarding the answer to this question. Of course there are tons of different articles and resources with this information, but this App puts it all in the reach of your fingertips! No need to waste time sifting through a ton of different websites and articles :)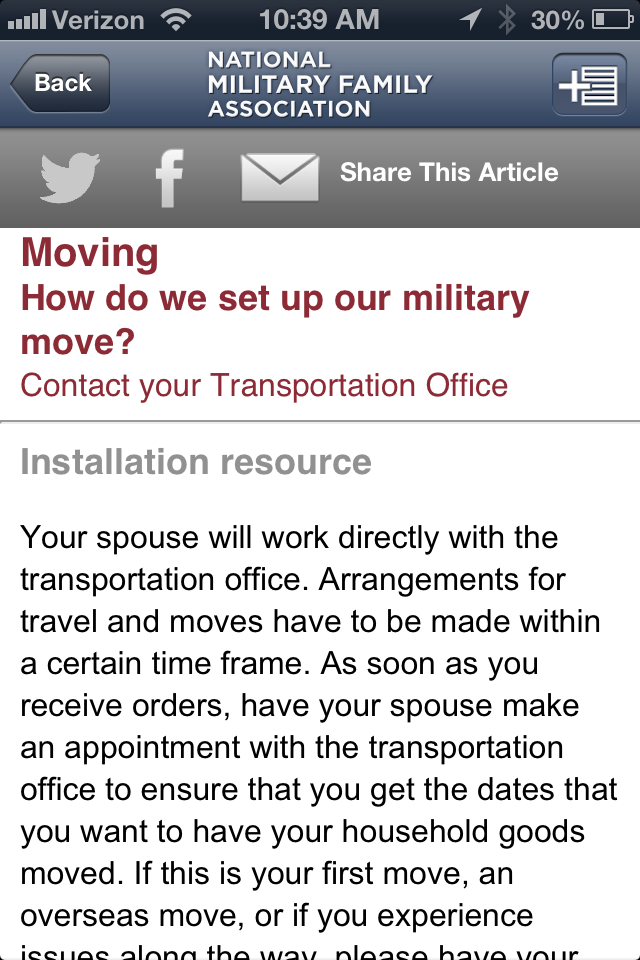 You can also find important phone numbers here: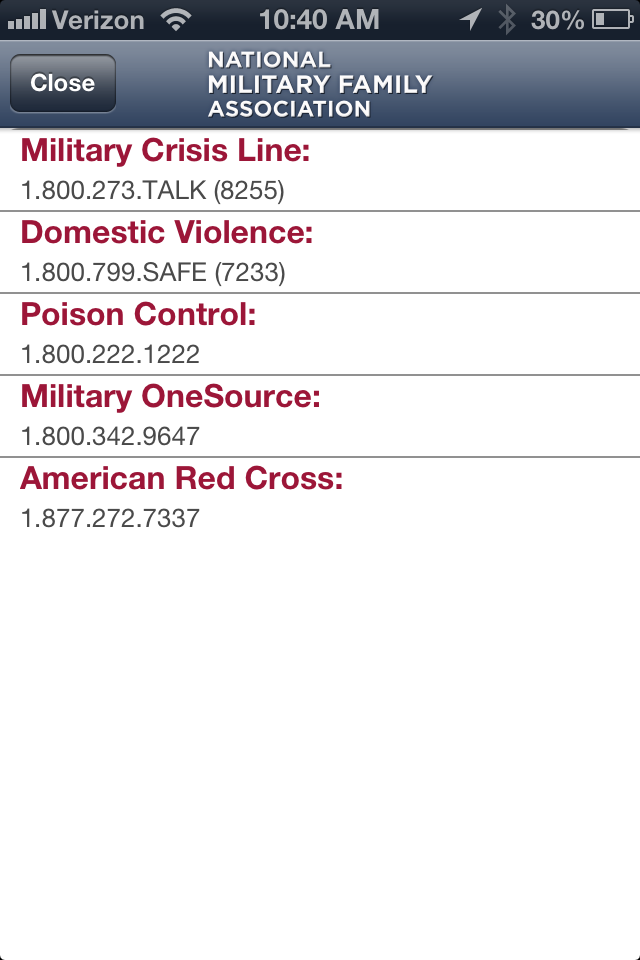 Take a look for yourself, this App has been such a great resource and is wonderful for every military family. You can tailor the App's information based on your branch of service and it can be purchased on iTunes, Google Play and their web portal.
Whether you have years of experience or are just starting out, you can't go wrong with more reading materials and resources :) Good luck! 

"Some days just are...A Complete Waste of Makeup"