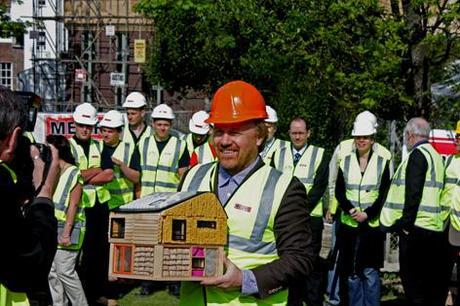 "There is no such thing as waste, just stuff in the wrong place!" If you would change the word "waste" into "mess" you would describe the permanent status of our house. We don't even have so much waste, probably because we just don't recognize it as such.
In my pile of "newspapers I will read when I have time sometime in the (far) future" I found an article on a house completely made out of waste. Architect Duncan Baker-Brown of the University of Brighton will build on the campus a house only using surplus material and waste from local building sites and industries. And the local community will also be involved in the production of the structure as there will be a production line set up in the city center of Bristol to create a place for sharing and exchanging ideas, skills and resources.
The house will have fully integrated solar panels, heat recovery system (pretty important in a country with temperatures dropping under 14 degrees for the better part of the year) The walls will be made of waste timber products. Within the timber structure "cassettes" containing waste material will be placed. In the future these cassettes can easily be replaced by products made with new sustainable technologies.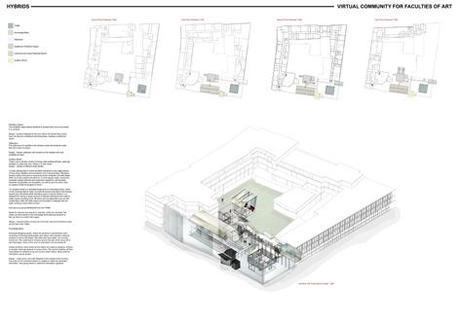 The building will be an innovative place to visit as well as providing a studio for postgraduate students, it will have an exhibition center and will have space to use for workshops by the local community. The first floor will host university's headquarters for sustainable design. The aim is to complete the building by December 2012 and open it for the public in February 2013.
With half term coming up soon, it would be a nice activity for my kids to see what they can create with the waste we have collected over the years. I am afraid that the Burj Khalifa in Dubai will not longer be the tallest building in the world....
More information:
Faculty of Art, University of Bristol
Guardian Environment, Plan to build UK's first building entirely out of waste
Cradle to Cradle 
The House that Kevin Built