Hi everyone, what's up? So, if you are an ardent follower of Beauty & Beyond you know how much we love shopping from Bornprettystore. We did it again, we shopped again. This time I got some storage for my overflowing makeup as I hardly have any space to keep them. So, without wasting much time let's just get into the haul: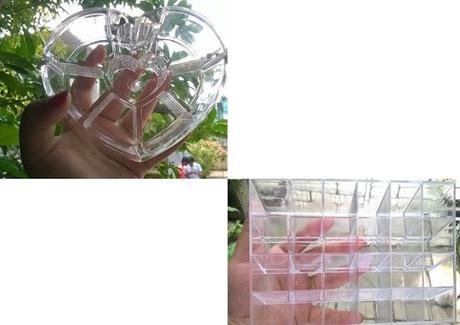 About BornPrettyStore Makeup and Beauty: Looking for adorable makeup brushes and items at an affordable price? Worried about the quality? Well, BornPrettyStore is the answer to all these queries. They have such good quality products and at a reasonable price. The best part is the shipping; they provide free shipping throughout the world. Free shipping nowadays? Sounds like a dream right? The dream of free shipping has come true with BornPrettyStore. If you have been an avid follower of Beauty & Beyond then you will see a number of hauls from BornPrettyStore and how much we love shopping from there. The price range varies from 0.01$ to 20$ and more. It is very easy to find out your choice of makeup with a lot of filtering options on the basis of popularity, price, type of arrivals, hot or new, categories etc. It makes your shopping experience easy and smooth.
My Haul:

24 Squared Makeup Clear Organizer Cosmetic Nail Art Storage Rack Display Holder: I got this clear organizer which is currently at sell and retails for $6.08. I have used to keep some of my lipsticks in it and it looks really pretty. It makes my vanity look much more elegant and beautiful. It is light in weight and clear.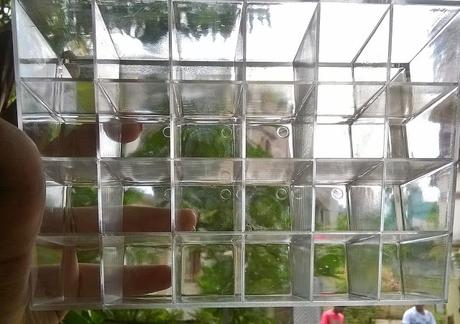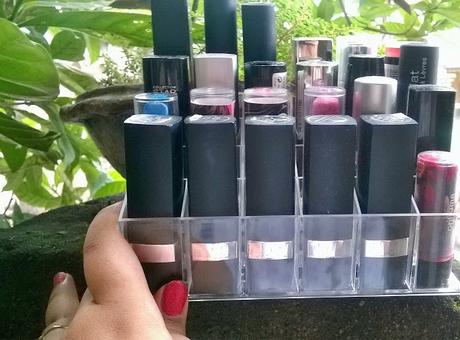 Pretty Heart Clear Makeup Stander Display Organizer Nail Art Makeup Brush Jewelry Storage Box: I also got this heart-shaped display organizers which I used to keep products that I regularly use like my bb cream, primer, concealer, lip balms, lip gloss, etc. The heart shape of it adds to the sweetness of it. It looks so cute. This retails for $9.23.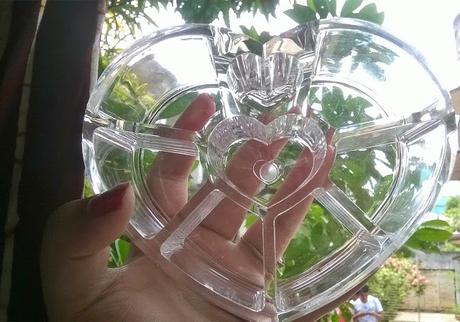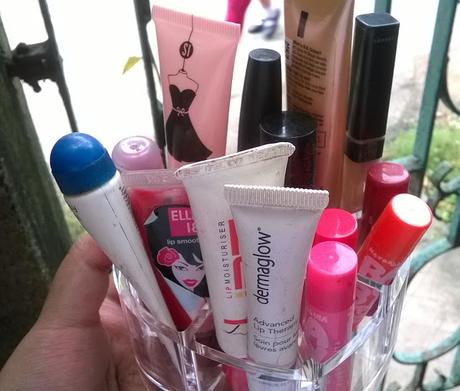 So, this is my haul from BornPrettyStore. I hope you liked these storages and want to get some for yourself. Then, go check it out right now and grab them before they are gone. They are of extremely good qualities and as I said the website provides free shipping all over the world. I am definitely going to shop more from them.
Get 10% off on your purchase using CODE;JHMT10
By Airene