I got a chance to do some GREAT wedding chalkboards this season. I feel that I'm becoming more of an artist as I get further along in my career and lettering is particularly emerged as a passion. I was asked to do a few boards for a 09/21 wedding and I was absolutely thrilled. Thanks to Helene and Danielle!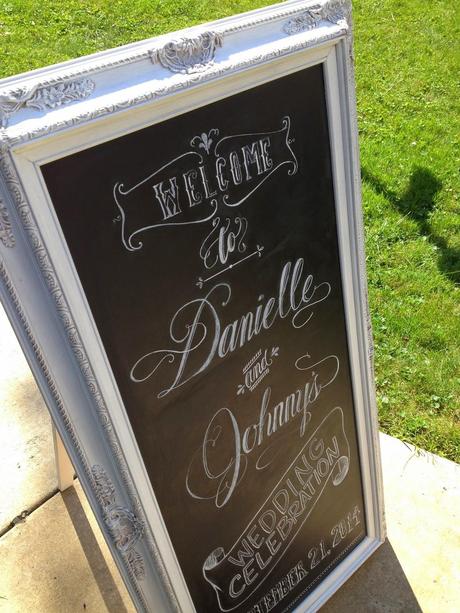 Welcome signage - 5 ft. tall and my largest board to date, yowza!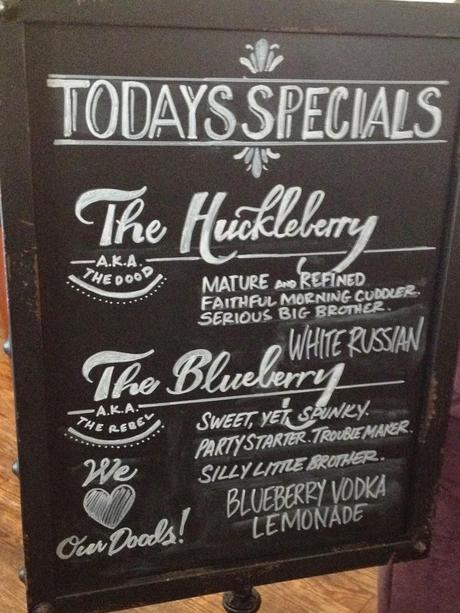 Signature Drink signage. Coaktails named after the couple's pet poodles, so adorable.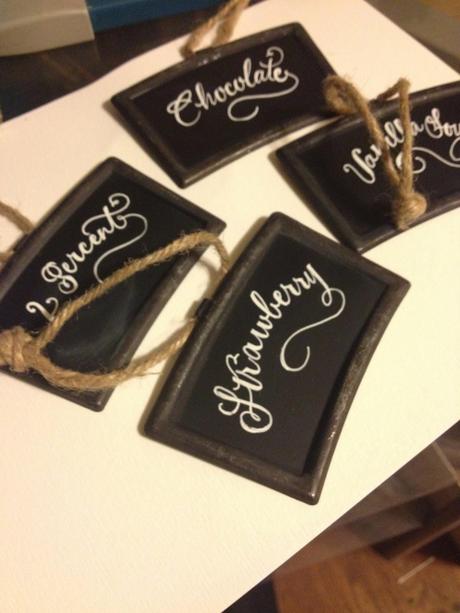 Signs to hang on beverage station - milk flavors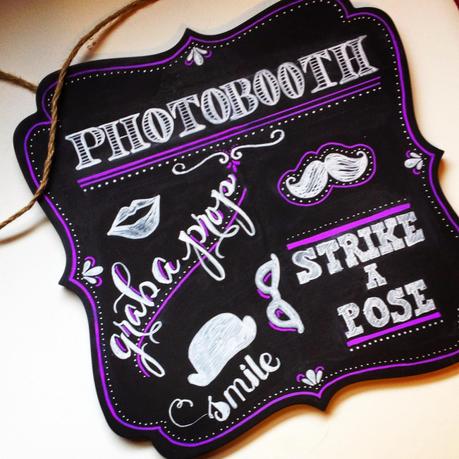 I actually got a chance to customize this existing hanging board for a client in California